The Truth About John Mayer And Katy Perry's Relationship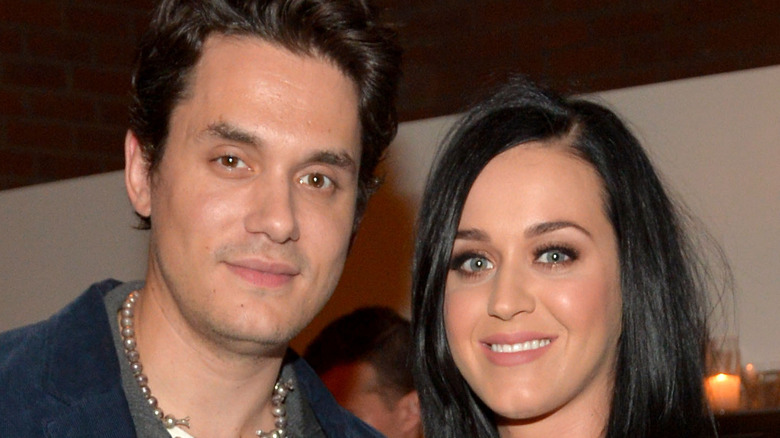 Charley Gallay/Getty Images
John Mayer's dating history is basically a who's who of celebrity women from Jessica Simpson to Jennifer Aniston, (via Hollywood Life). And who could forget the drama of Mayer dating Katy Perry after being linked to her former friend, Taylor Swift, (via Time). 
Thankfully, the feud between Perry and Swift is now over; Perry has since moved on to and is happily in love with her husband Orlando Bloom. Though, there was a time when the "California Gurls" singer was reportedly still "madly in love" with Mayer, according to Rolling Stone. 
According to Perry, the two called it quits due to their busy schedules, but she also referred to the "Your Body Is a Wonderland" singer as a "tortured soul." She even confessed, "I do have to figure out why I am attracted to these broken birds" referring to both Mayer and former husband Russel Brand. It's true that Mayer doesn't have the best reputation, especially when it comes to the women he's dated. If you've ever listened to Swift's song "Dear John" with the lyrics "Don't you think I was too young to be messed with," you know that he has a thing for dating younger women. 
According to She Finds, the guitarist is at it again, and reportedly linked to Larry David's daughter, Cazzie David, who is 17 years younger than him. As fans may recall , when he was with Perry, there was at least only a seven year age gap.
Katy wanted to party, while John wanted to "go home"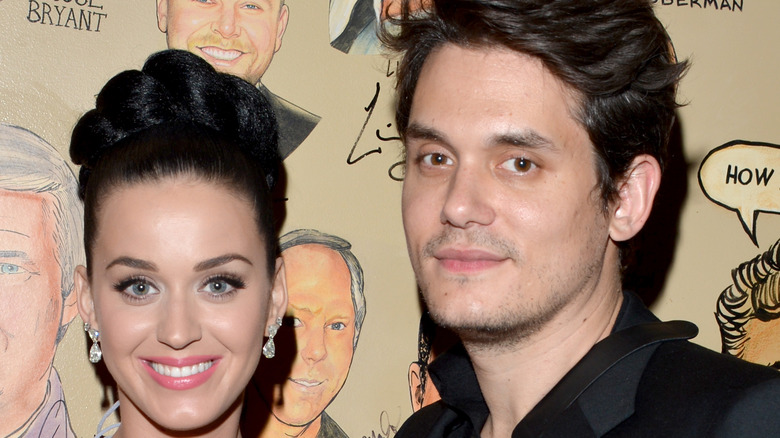 Lester Cohen/Getty Images
It seems even though the two were closer in age, the different lifestyles is what also factored into their split. People reported in 2014 that when the two were dating, Katy Perry still very much liked to go out and party. However, an insider said that John Mayer "just wanted to get away from all the parties and go home." The two started dating in 2012, according to The Daily Mail, and were on-again/off-again with each other till their official split around 2015. 
Mayer reportedly cheered Perry on at her iconic Super Bowl XLIX halftime show, and referred to himself as "the first gentleman of Katy Perry," letting the pop singer take the spotlight despite his own fame. He was the "first gentleman," and Mayer's nickname for Perry was "Prism," according to The Things. If you're a Perry stan, you know that her 2013 album was titled "Prism," and it featured a few songs that the two co-wrote together. Fans have even speculated that songs like "Legendary Lovers" and "Walking On Air" are about Mayer as well. 
It's been a few years since their breakup, and there seems to be no bad blood between the former lovers. In fact, Perry even praised Mayer by ranking him at the top of her previous lovers while on a segment of James Corden's show in 2017, (via Vanity Fair). He even beat out her current hubby, Bloom, who ranked number two.