Inside Zoe Saldana's Battle With Hashimoto's Thyroiditis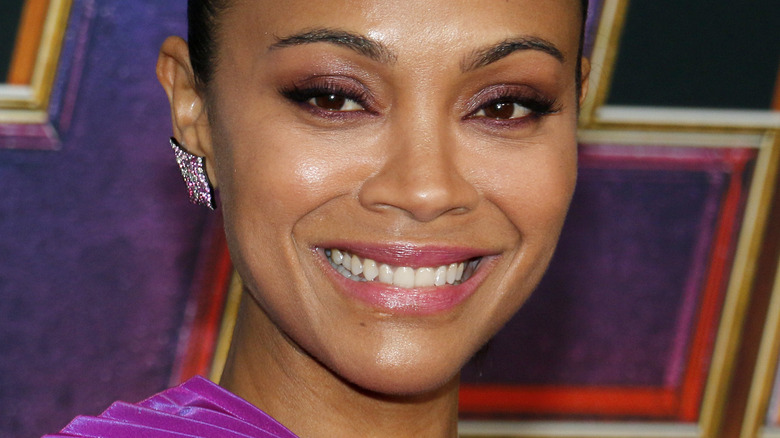 Shutterstock
Zoe Saldana's career is thriving and the actor is using her platform to raise awareness about Hashimoto's thyroiditis, an autoimmune illness that she was diagnosed with five years ago.
Saldana told WebMD that, because her mother and her two sisters have the illness, she always knew she was at a greater risk than the general population. "My mother struggled with Hashimoto's early on in her life — fighting fatigue, wanting to live a more active life, constantly feeling like her body was inflamed — and we were already showing markers for it from bloodwork [we had done] as teenagers," Saldana said, referencing herself and her sisters. "At [age] 17, I showed signs of an overactive thyroid."
Per WebMD, Hashimoto's occurs when antibodies attack the body's thyroid, resulting in inflammation. The symptoms include changes in heart rate, weight gain or loss, joint pain, panic attacks, and depression. When Saldana was diagnosed with the illness, she was forced to make some lifestyle changes.
Zoe Saldana made adjustments to her diet because of Hashimoto's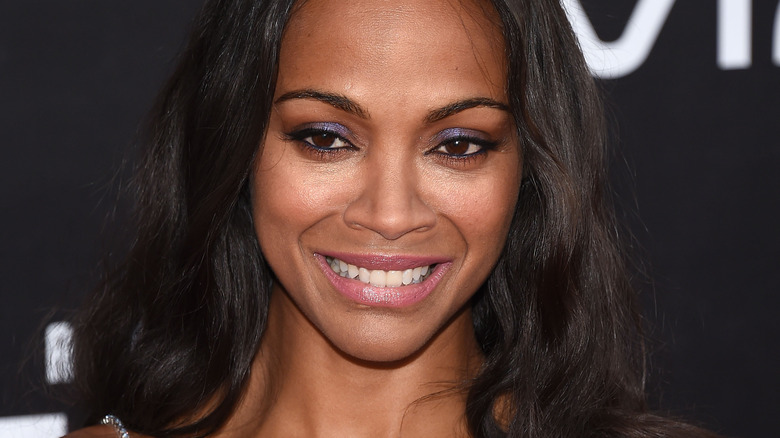 Shutterstock
As reported by CNN, Zoe Saldana adjusted her diet in order to help ease the symptoms of Hashimoto's. "Your body doesn't have the energy it needs to filter toxins, causing it to believe that it has an infection, so it's always inflamed," she explained. "You create antibodies that attack your glands, so you have to eat clean."
For this reason, both Saldana maintains a gluten and dairy-free diet. Per SELF, clean eating is important if you have Hashimoto's — but it's important to talk with your doctor about your diet because certain foods that are perceived as "clean" can actually make your thyroid problems worse. Ruchi Gaba, M.D., an assistant professor of medicine/endocrinology at the Baylor College of Medicine, told the outlet that medication is also effective in treating most cases of Hashimoto's thyroiditis.
According to the American Thyroid Association, an estimated 20 million Americans have a thyroid disorder (via SELF). These disorders are more common in women than men, and many people don't even know that they have an illness.
Saldana isn't the only celebrity to publicly speak out about a thyroid disorder. Gina Rodriguez was diagnosed with Hashimoto's when she was 26 (via People) and says living with the chronic illness has helped her learn the importance of self-care. "[Hashimoto's] affects so many aspects of your life. I've had it for so many years ... that rebellion of not taking care of myself can't exist anymore," Rodriguez told the outlet.