Why Kristin Cavallari And Jay Cutler's Divorce Proceedings Have Stalled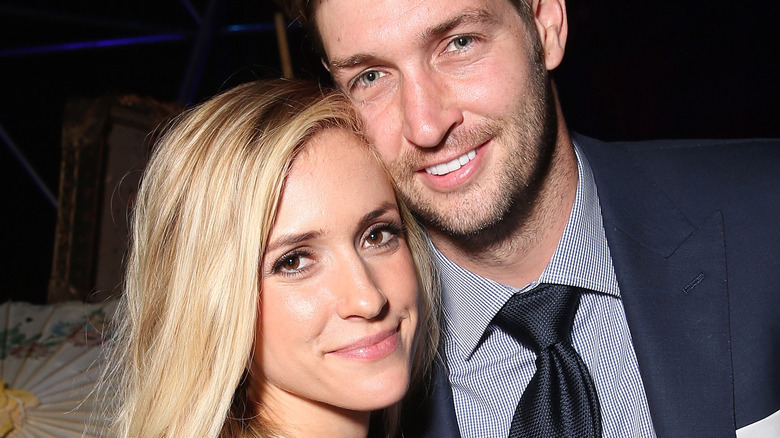 Todd Williamson/Getty Images
Kristin Cavallari and Jay Cutler may have announced their split over a year ago, but the divorce proceedings are moving along slowly. According to Insider, Cavallari and Cutler met in 2010 while the NFL player was the quarterback for the Chicago Bears. "I didn't know who he was! I had to Google him," Cavallari admitted during an interview on the "A Drink With" web series. Cavallari reveals that she met Cutler after attending a Bears game and sparks flew. "We hung out two nights later, and that began a swift and intense romance," she wrote in her 2016 book, "Balancing in Heels." In April 2011, the pair announced their engagement. The following year, the couple welcomed their first child together, son Camden Jack.
In June 2013, Cavallari and Cutler walked down the aisle in Nashville in front of 150 of their closest friends and family members. They welcomed their second son, Jaxon Wyatt, just short of their one-year anniversary. Just one year after Jaxon's birth, they announced they were pregnant again. The couple's daughter Saylor James was born on November 23, 2015.
Despite career ups and downs for Cutler, Cavallari launched her own reality TV series titled "Very Cavallari" in 2018. The show followed the couple as they raised their family and Cavallari built her company, Uncommon James. Just two years later in April 2020, the reality star announced that she and her husband had decided to end their marriage (via Cosmopolitan). However, the couple's divorce may now be getting ugly.
What's holding up Jay and Kristin's divorce?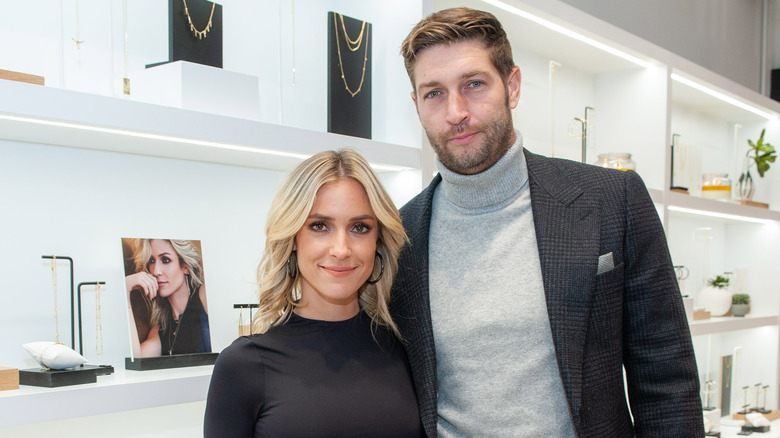 Timothy Hiatt/Getty Images
According to People, Kristin Cavallari and Jay Cutler's divorce proceedings may be stalled by the former NFL star fighting to gain half of his estranged wife's company, Uncommon James. The brand creates jewelry, home decor, beauty items, and even children's clothing. Sources tell TMZ that Cutler believes he's entitled to half of the company because Cavallari created the brand while the couple was married. However, Cavallari is said to be adamant about keeping full ownership of the brand and claims that Cutler did not contribute any money to the company.
Before news of the dispute broke online, Cavallari and Cutler had appeared to have an amicable split. They've posted photos together with their three children, and most recently Culter shared a sweet tribute to Cavallari in honor of Mother's Day. He shared a cute snap of his ex hugging their children and captioned the post, "Some kids have all the luck. Happy Mother's Day @kristincavallari."
Recently, Cavallari opened up about the emotional year she had in 2020, revealing that it was one of the worst and best years of her life. "It's so interesting because I feel like 2020 was one of the worst years — well, I don't know that I'd say worst — but craziest years of my life in the sense of everybody else, just everything that we went through. I had really sad moments, but ultimately I'm really in a good place right now. And I'm feeling just that peace in my life," the former "Laguna Beach" star said.