What We Know About Pascale Hutton's Onscreen Husband, Kavan Smith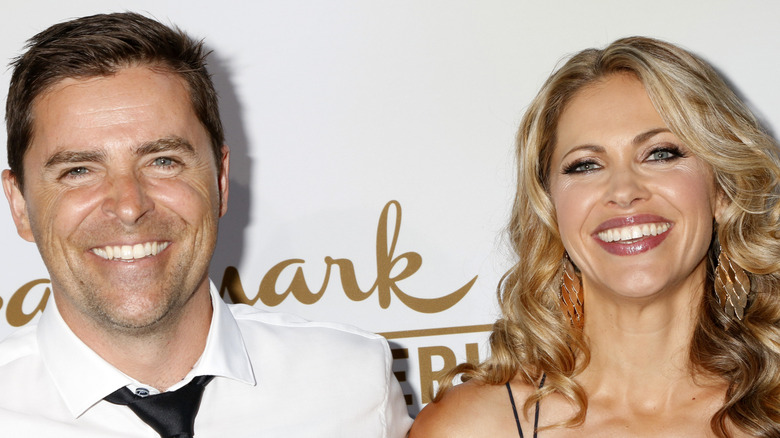 Shutterstock
From the moment "When Calls the Heart" hit the Hallmark Channel in 2003, fans were all in on the original series. By the end of Season 1m viewers learned more about Rosemary LeVeaux Coulter and they wanted more. By Season 2, the storyline of Rosemary, played by Pascale Hutton, and Leland Coulter (Lee to devoted viewers), played by Kavan Smith, was beginning to develop and by Season 3, they were married, according to Hidden Remote. 
The show, based off of Janette Oke's book series "Canadian West," takes place at the turn of the century in the town of Hope Valley, per Good Housekeeping. Hearties, who are fans devoted to the series, know all about Rosemary's life-changing decisions and her and Leland's struggles to start a family, but some mystery still remains around the actors' personal lives.
Both Hutton and Smith are extremely private about their lives off-screen; however, Smith appears to be even more secretive than his co-star. Let's take a closer look at what we know about Kavan Smith — an Edmonton, Alberta, native who has captured Hearties' attention.
He's been in tons of sci-fi projects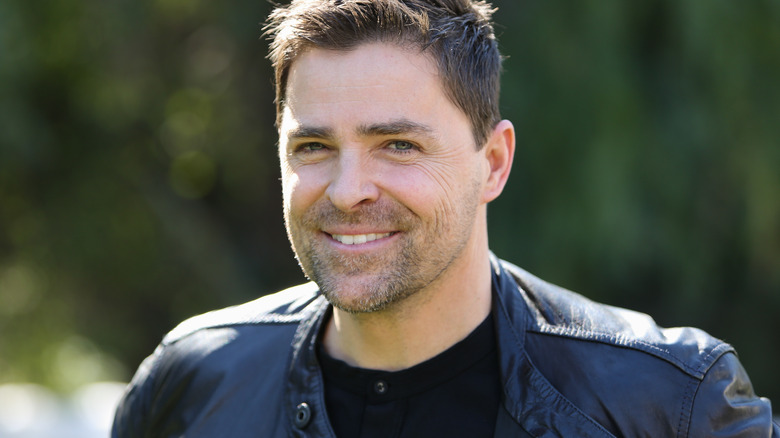 Paul Archuleta/Getty Images
Kavan Smith's entrance to acting began during his teenage years when he'd ditch classes to work on comedy skits (via Media From the Heart). Following graduation, the athlete pursued a degree in economics but eventually dropped out to attend the performing arts program at Mount Royal University where he developed his skill set.
According to his IMDb page, Smith began his television career after being cast in the lead role for the Canadian series "Destiny Ridge," before moving on to larger roles on Fox, the CW, and the USA Network. Sci-fi appears to be the genre he favors as the majority of his films and television appearances include "Mission to Mars" in 2000, "The Outer Limits," "The Twilight Zone," "Smallville," and "Battlestar Galactica," just to name a few.
Of course, he's mostly known for his role in "What Calls the Heart," which continues to capture the attention and hearts of viewers. In fact, lead actor Hutton and Smith are so beloved that they've starred in several projects together. Their next film, "You Had Me at Aloha," premieres on June 5 on the Hallmark Channel (via ET).
He's married and a Dad
Fans were left in the dark for some time before learning about the actors' relationship status. Of course, this lack of information resulted in much speculation that perhaps Pascale Hutton and Kavan Smith were dating in real life.
Turns out Smith is in fact married. "The Perfect Bride: Wedding Bells" actor told Country Living that he wed Corrine Clark in a small, intimate ceremony. The couple started dating after Smith locked eyes on Clark while he was volunteering at a treatment center (via VeryCeleb). Much like her husband, little is known about Clark. IMDb credits the Canadian as the casting director for "Deadpool," "Deadpool 2," and "Tomorrowland." The private couple have two children together.
Hearties will be happy to know that although Hutton and Smith aren't married off-screen, their friendship is very much real off the Hallmark Channel film set, per Country Living. And while not incredibly active on Instagram or Twitter, Smith does post about his personal life from time to time (see above). So we may learn more about the media-shy actor, eventually.