This Comedy Star Almost Played Rachel In Friends
"Friends" fans know that the series wouldn't have been the same without the character of Rachel Green (via Screen Rant). Rachel is one of the show's brightest spots with her hilariously timed jokes, interesting outlook on life, and special relationship with the other characters: Monica (Courteney Cox), Ross (David Schwimmer), Joey (Matt LeBlanc), Phoebe (Lisa Kudrow), and Chandler (Matthew Perry).
Of course, actress Jennifer Aniston was the perfect person to portray Rachel, a spoiled girl from New York who bravely leaves her daddy's money behind and starts over with a new group of friends who are all trying to find their way in life while navigating their 20s. Aniston's gorgeous good looks, coveted hair, keen sense of fashion, and all-around star quality elevated the series and helped to solidify its spot in pop culture history forever. 
Out of all the "Friends" characters, Rachel's transformation was by far the biggest (via Bustle). She started off as a woman driven by money and the finer things in life and ended up with a group of friends who became her family. She built a career for herself in the fashion industry and even became a strong, single mother to baby Emma. However, Aniston nearly didn't play the iconic character, and fans can't even imagine what the show would be like without the actor in the role.
The Friends cast almost looked very different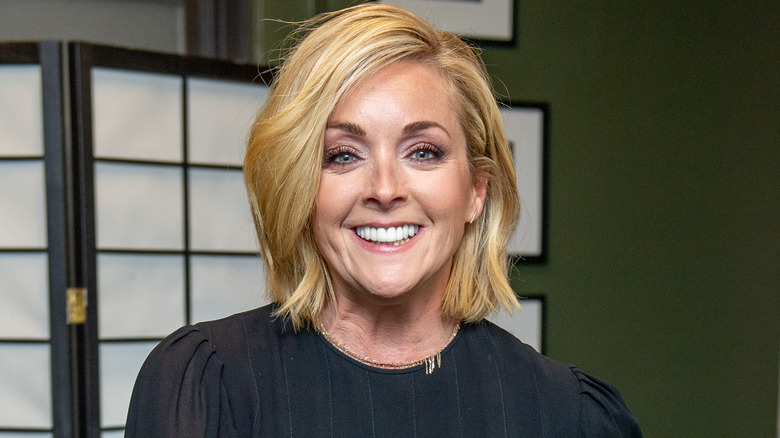 Roy Rochlin/Getty Images
Before Jennifer Aniston became Rachel Green on "Friends," the casting process almost led to comedic actor Jane Krakowski embodying the role (via BrainSharper). Krakowski is best known for her work on "Ally McBeal" and the fan-favorite series "30 Rock." She's also appeared on shows such as "Unbreakable Kimmy Schmidt," and had parts in films such as "Alfie," "Mrs. Winterbourne," and "The Rocker" (via IMDb). Krakowski reportedly auditioned for the part of Rachel and was seriously being considered for the role. However, things went south when it came time to negotiate her salary. Talks between Krakowski's agent and the "Friends" producers didn't work out, and Aniston was later given the role that would make her famous and kickstart her successful career.
Meanwhile, the outlet also reports that the rest of the roles were also nearly cast very differently. "Pretty In Pink" star John Cryer nearly landed the role of Chandler Bing, which later went to Matthew Perry. Funny man Vince Vaughn was almost cast as Joey Tribianni, a role that Matt LeBlanc ended up winning. "King of Queens" star Leah Remini was nearly given the part of Monica before Courteney Cox was cast, and daytime TV royalty Ellen DeGeneres was wanted for the role of Phoebe Buffay until Lisa Kudrow nailed her audition. Thankfully, Aniston and the rest of the gang came together and appeared to be the perfect combination to make "Friends" a huge success, which is still beloved nearly 20 year after the series finale aired.