Think Twice Before Buying Meat At Walmart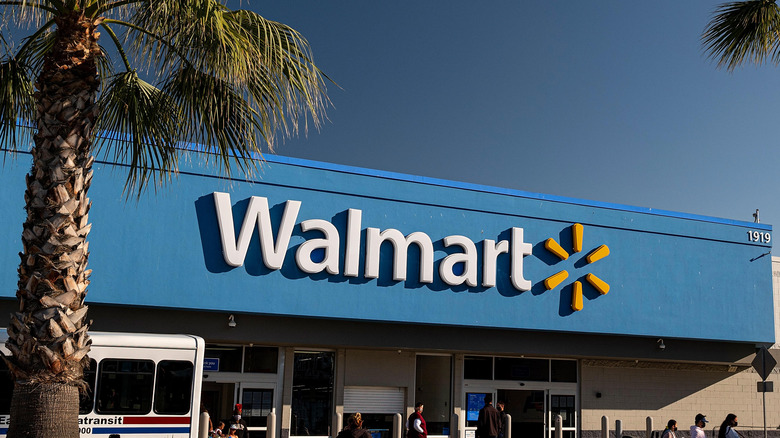 Bloomberg/Getty Images
Do you get all of your groceries at Walmart? It might be tempting, as they sell almost everything and you can get every item on your list from the same place — from things to fill the pantry to hair products. However, there are some items you might want to go elsewhere for instead. Sure, it might add a little extra time to your errands, but it's probably worth it.
Of everything you can buy at Walmart, there are some things you really don't want to take a chance on. Take meat. When it comes to buying meat, whether it be beef, pork, lamb or something else, you want the best quality possible — ideally for a reasonable price. Can you get this at Walmart? According to a survey carried out by Consumer Reports, perhaps not. Instead, depending on where you live, you might decide to go to a local chain or another national supermarket.
Consumers rated Walmart low for quality of meat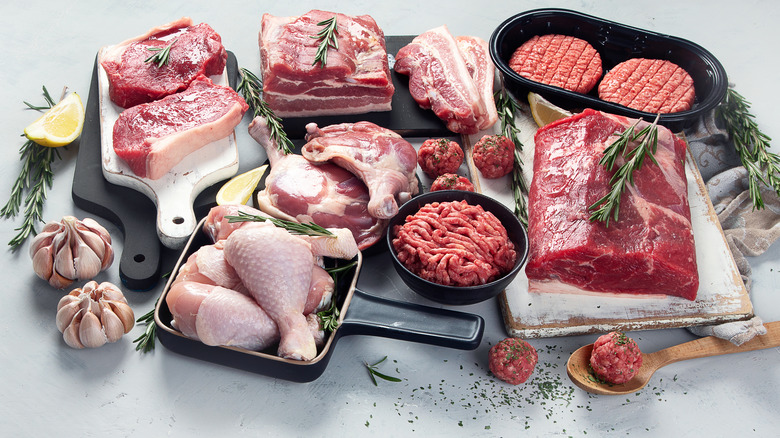 Shutterstock
In a survey of over 50,000 people, Walmart got more complaints overall than any other chain. While it scored well for pricing — as we might expect from the big-box store — customers had complaints about the quality and lack of variety of the food, and the meat and poultry in particular (via Consumer Reports). At least it's good value for money, right?
Actually, Walmart might not offer as good value as you think. Per Insider, you're more likely to find better deals at other grocery stores. Go Banking Rates found that you'll save $1 on each pound of ground beef bought from Aldi instead of Walmart, while it's worth checking out your small local stores too — don't forget farmer's markets, either! With the potential to find better-quality meat at lower prices, it's a no-brainer. Give Walmart a miss and try out another store — if nothing else, you might find some different products to try!