Times Tyra Banks Went Too Far On ANTM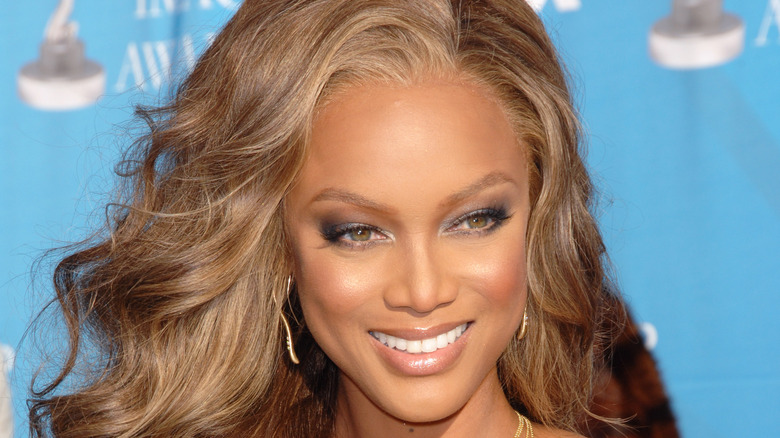 Shutterstock
Despite the fact that "America's Next Top Model" has consistently proven to be one of the most popular shows in the world, several scenarios that have played out on the show since it first aired in 2003 have sparked controversy. 
Throughout each cycle, host Tyra Banks, along with a rotating list of fashion industry leaders including photographer Nigel Barker, runway coach J. Alexander, and supermodel Janice Dickinson, critiqued a group of contestants based upon their performance at photoshoots and general model potential, according to Vox. Though it was clear that Banks, once a top model herself, took the television show incredibly seriously, there were several times throughout the course of the series that Banks things would take just a bit too far. 
In May 2020, "America's Next Top Model" season six winner Dani Evans posted a video on her Instagram account, addressing the resurfaced clip of Banks essentially telling Evans that she would never be a successful model unless she fixed the gap in her teeth. "So Danielle, you went to the dentist but you refused to have your gap closed," Banks said in the 2006 episode, according to Global News. "Do you really think you can have a CoverGirl contract with a gap in your mouth?" Though this moment was indeed cringeworthy, fans have pointed out other times that the host went a little over board with her tough love. 
Tyra was known for being ruthless with the contestants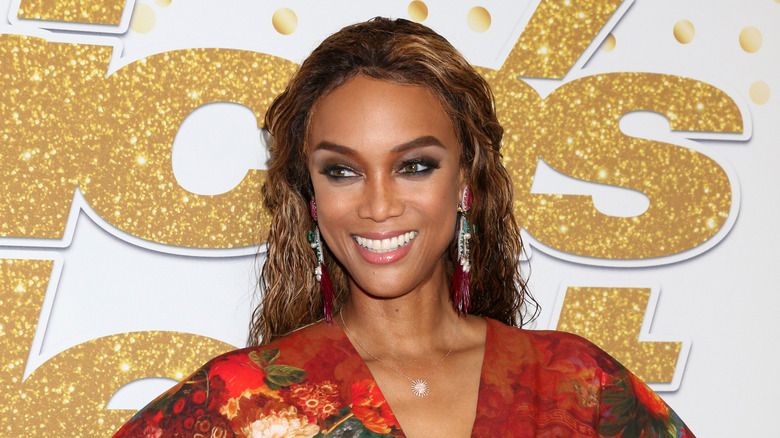 Shutterstock
"America's Next Top Model" fans expressed outrage when Tyra Banks showed her true colors in Season 4 with contestant Tiffany Richardson when she apparently didn't show enough emotion when she was eliminated from the competition. 
After announcing that both Richardson and her fellow contestant, Rebecca Epley, were both going home, Banks was quick to point out that Richardson was not showing the same amount of emotion as her competitor. "Rebecca, I admire your emotion right now," Banks said on the show, according to Global News. "It shows to me that this was something that is very important to you. Tiffany, I'm extremely disappointed in you. This is a joke to you. This is serious to these girls, and it should be serious to you." After Richardson explained that she did feel just as devastated as Epley, Banks exploded into a speech (that is now a meme), in which she says, "I was rooting for you! We were all rooting for you!" 
Other moments that stand out include the time when Banks told Kim in Season 5 to essentially tone down her homosexual pride, and Season 16 in which Banks made 14 girls believe they were going home when they actually were in the show's top 14, according to Buzzfeed - talk about inducing anxiety! Of course, that meant that the other 14 women who thought that they were moving into the house were actually going home. Ouch.