Best Lip Colors And Application If You Have Bottom-Heavy Lips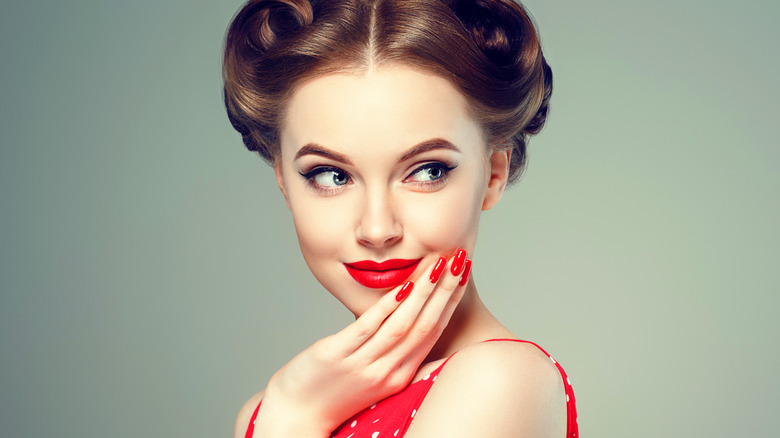 Shutterstock
No matter your lip shape, there are tons of beauty tips and tricks that will make your pout as gorgeous as possible. As per More, knowing your specific lip shape ensures a perfect application and shade choice just for you. For bottom-heavy lips, seen on glamazons like Rihanna and Lily Collins, there are tons of hacks for balance and up-top fullness. Let's get started!
Bottom-heavy lips are defined by a fuller bottom lip than upper lip. Sound familiar? If so, not to fret: the right lipstick or gloss application can even out your lips and give you the pucker you've been dreaming of. With no need for fillers, these makeup tricks are just the thing for asymmetric lips — only a lip pencil and some lipstick required.
For heavy lower lips, L'oréal Paris recommends evening out your shape with lip liner. Line your upper lip by drawing outside your natural lip line, creating the illusion of extra up-top volume. Once that's done, line your bottom lip inside your natural lip line, making it look just a bit thinner. Voila! A perfectly-symmetrical pout. Although liner is one of the best-kept secrets for bottom-heavy lips, there are a few other expert-approved makeup hacks you'll never expect.
Top tricks for bottom-heavy lips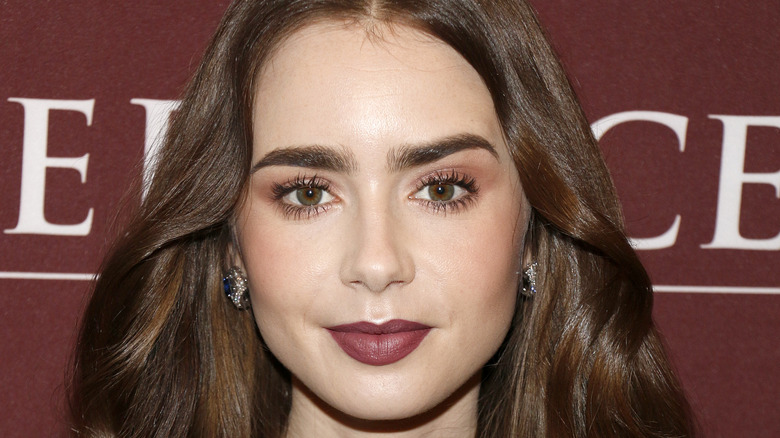 Shutterstock
If you're not a fan of lip liner, or simply don't have any at home, there are a few other tricks to make a bottom-heavy pout look more balanced. Case in point: concealer. As per mindbodygreen, sculpting a symmetrical lip shape is all about playing with light and shadows. Celebrity makeup artist A.J. Crimson told the outlet, "If you want to minimize the lower lip after you've accentuated the top lip, take that concealer and mute out areas you don't want to see." In short, use dabs of concealer to make your bottom lip look thinner, faking an even pout. Plus, if needed, you can then "use liner to create the lip you want."
As if concealer wasn't unexpected enough, you can also use a run-of-the-mill nude eyeshadow to add fullness to a thin upper lip. According to More, a bit of nude, matte eyeshadow at the center of your upper lip will give it some extra fullness, balancing out your lip shape. Similarly, StyleCraze recommends using a white pencil right in the middle of your top lip to create a sense of balance. Best part about bottom-heavy lips? Any kind of lipstick shade works, just as long as it suits your skin tone and is applied properly.