Best Lip Color And Application If You Have Flat Lips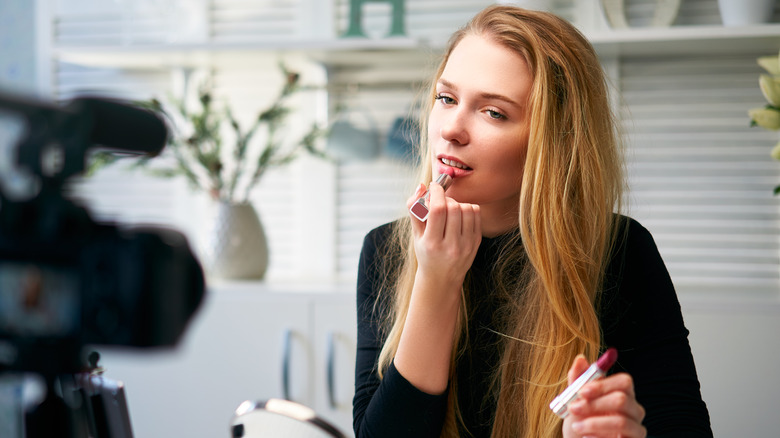 Shutterstock
If you have flat lips, you might be wondering about the best tricks to accentuate your fuller bottom lip, while scoring a more defined cupid's bow up top. Seen on glamazons like Kate Hudson and Kristen Stewart, this lip shape is gorgeous, but still known for being more one-dimensional than its fuller counterparts. Luckily, creating the illusion of a fuller, m-shaped top lip is as easy as a swipe of lip liner and some lipstick.
Like any other lip shape, there are surefire ways to make flat lips look as beautiful as possible using just makeup. As per More, you have a flat lip shape if your mouth has fewer curves, and does not have a bow-shaped top lip. Moreover, your top lip might tend to get even thinner when you smile. If this sounds familiar, practically any lip color can be used for added depth and dimension. Still, there are a few shades in particular that will truly give you a va-va-voom pout!
Stylecraze recommends lighter, softer colors for flat lips, since darker shades can make the mouth look smaller and flatter. Toss the Bordeaux and crimson aside and go for delicate lip colors like pale pink, nude, and all kinds of lip-boosting glosses. Bonus points for shimmery and frosty formulas, which will give your lips an immediate bee-stung effect.
The best tips and tricks for flat lips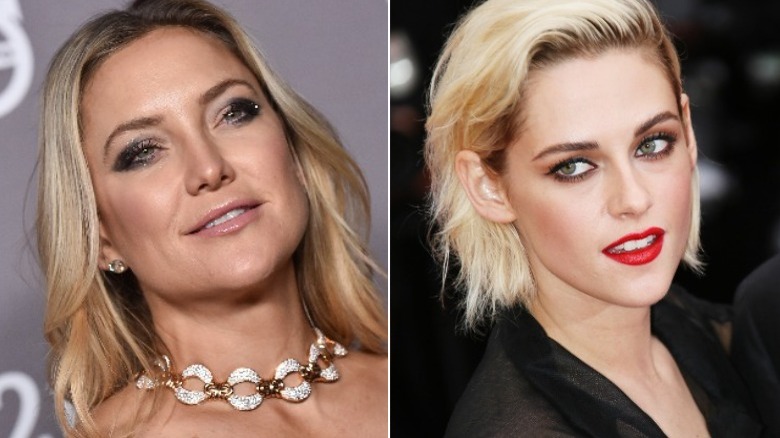 Shutterstock
Once you have a gorgeous arsenal of elegant, light-colored shades, it's time to get to work. As per More, application is all about creating more curves, particularly in your top lip. Grab a color-matched lip liner and line your entire mouth, exaggerating an m-shaped bow at the top. This way, you have control over how full you want your lips to appear, and can give yourself the most natural shape possible.
Stylecraze also suggests using lip liner to your advantage, using it slightly outside your natural lip line for extra-plumped lips. If using this method, go over the lip liner with a matching lipstick, and then apply a shimmery gloss to the center of your pout for maximum fullness.
Another inventive, expert-backed tip for more voluptuous lips is the ombre lip effect. The perfect trick for faking some depth, an ombre effect uses light and shadows to make lips look fuller. As per Good Housekeeping, try ombre lips by outlining your lips with a darker color, while filling in the center with a lighter shade. You can achieve this effect with either lip liner or lipstick, and works similarly to the center-gloss trick. Whatever you decide to do, there are tons of options for giving flat lips seriously voluminous appeal!