The Truth About Kate Winslet's Husband, Edward Abel Smith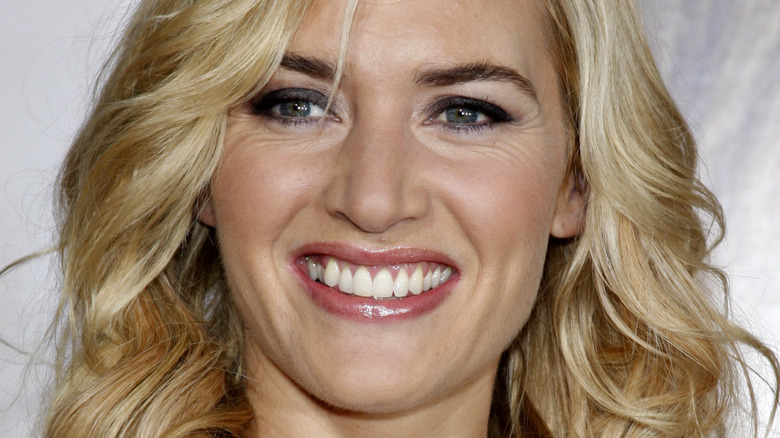 Shutterstock
Academy Award-winning actress, Kate Winslet recently sat down with The New York Times to talk all things filming the Mare of Easttown — and happened to gush about her husband in the process. As one of the series' most prevalent stars, the 45-year-old Brit has enjoyed getting into the shoes of a native Philadelphia woman. "It's about mothers protecting their children at all costs, and the lengths that a parent will go to in order to protect their children," she told the outlet of the show's subject matter.
After noting that her role in Mare has required the most preparation of any role she's ever played in her life, Winslet noted that the show's popularity has made her a household name again. "It's like 'Titanic' again," she joked. "I'm on the side of buses again!"
But, behind the scenes, there's one man who steals the show in her life — her husband, Edward Abel Smith — who formerly went by Ned Rocknroll, People notes. The two married in 2012 and share a seven-year-old son, Bear. "He's the superhot, superhuman, stay-at-home dad," she gushed to the NYT. "He looks after us, especially me. I said to him earlier, like, 'Neddy, could you do something for me?' He just went, 'Anything.'"
Ever-good natured, her husband also changed his name yet again, this time with an addition. "He added 'Winslet' as one of his middle names, just simply because the children have Winslet," the mother-of-three noted. "When we're all traveling together, to all have that name on the passport makes life easier."
Kate Winslet and Edward Abel Smith escaped a fire in Richard Branson's home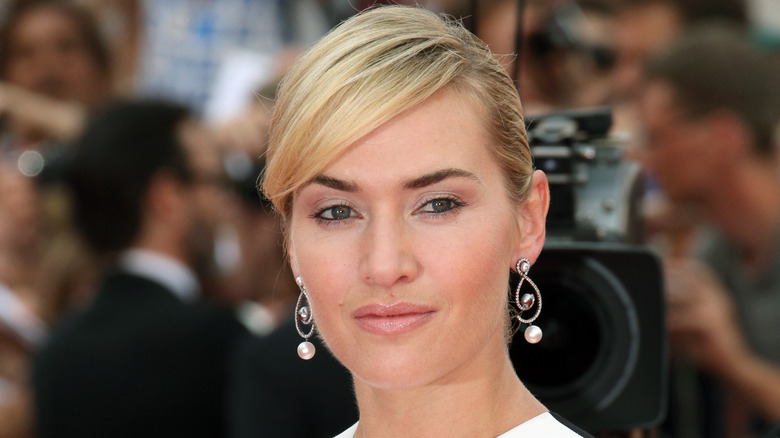 Shutterstock
In addition to being "an absolutely extraordinary life partner," Smith is also the nephew of Richard Branson. Indeed, the pair's son, Bear Blaze's middle name was inspired by a harrowing incident in the Virgin Islands that burned down his uncle's home. Winslet and Smith both escaped unscathed. The actress told The New York Times about her husband's support, "I'm so, so, so lucky," she said. "For a man who is severely dyslexic, as he is, he's great at testing me on lines. It's so hard for him to read out loud, but he still does it."
But, his Rocknroll pseudonym may be misleading. "He's vegan, does yoga, breath work and cold water swims," she explained. "He didn't particularly plan on meeting and marrying a woman who is in the public eye and therefore having been so judged."
As for his name change, his wife explained to Jimmy Kimmel, "So his birth name is Abel Smith. And as time went by and Ned became Ned — who is quite an original personality — he just decided at one point in his life to just change his name to Rocknroll. Ned Rocknroll. So when I met him, his name was Ned Rocknroll" (via E! Online). She continued by explaining that, once they had a child together, he knew it was time to switch his name back to Edward Abel Smith. 
Today, the two are happy as can be —Rocknroll and all.