Kate Middleton's Uncle Speaks Out About Prince Harry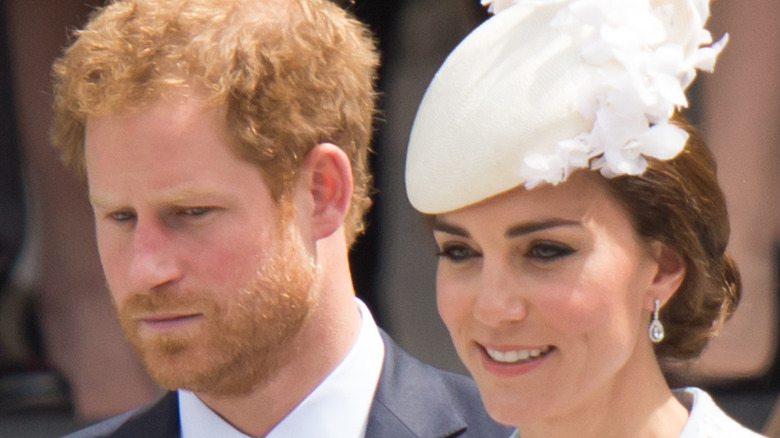 Shutterstock
Prince William's wife, Kate Middleton, is beloved by many for her sweet demeanor, iconic style, and grace during tough times. According to the Daily Mirror, she's also played a huge part in trying to mend the rift that is currently dividing the royal family due to Prince Harry and Meghan Markle's exit from the firm, and their bombshell claims to the media. Royal biographer Christopher Wilson recently compared Kate to William and Harry's mother, Princess Diana. "What Kate has managed to achieve — and I think in a better way than Princess Diana did — is to combine magic with retaining a sense of the ordinary," Wilson told The Telegraph. "Diana went off the scale of stardom and disappeared into the stratosphere. Kate has kept her feet on the ground, coming from this determinedly middle-class family, which has, in turn, helped to ground William too," he stated, adding that Kate is also adored because she doesn't get "over-awed" by the drama surrounding the family.
British journalist Camilla Tominey also described Kate as a "regal operator" who over the years has become a very important member of the royal family. "Her skillful handling of royal crises in recent months suggests that she is fast emerging as the jewel in the monarchy's crown." Now, Kate's uncle is giving his thoughts on his niece's role in the royal family, as well as his opinion about Harry's latest drama.
Gary Goldsmith says he's worried about Prince Harry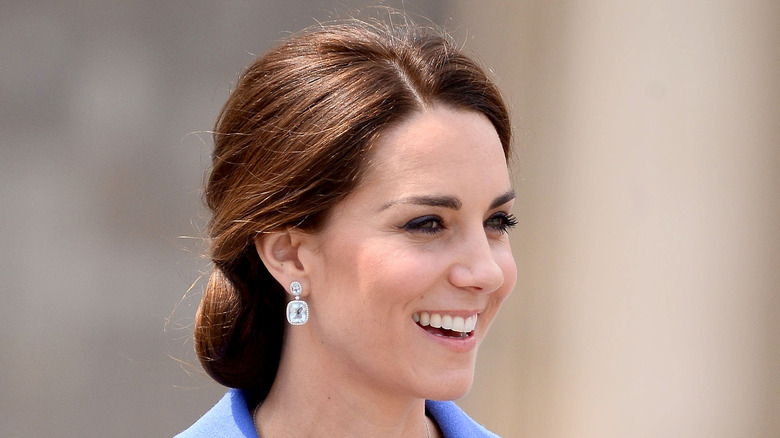 Shutterstock
Kate Middleton's uncle, Gary Goldsmith, is now speaking out about the Duchess of Cambridge's role in the monarchy, as well as Prince Harry's rift with the royal family. Goldsmith tells Closer that he believes Kate is the key to mending Harry's rocky relationship with Prince William, and the rest of the royals. "I went from being happy [about Harry taking the decision to seek a more private life] to angry, to worried about him," Goldsmith said. "Everyone is astonished. He wanted to step back and protect his wife, now he's charging in. It's an attack on the family — why do it? If you want an easy life, work it out privately and have a conversation respectfully. Don't air it in public, it's really hurtful," he added.
Goldsmith went on to explain why he believes Kate is the right person to help the family come together and move past the recent drama caused by Harry's bombshell comments in recent interviews. "If anyone can bring peace to the royals, Kate can. Kate is a brilliant arbiter and peacemaker. Every bone in her body is about making friends and doing the best she can. She's trying to mediate," he said.
As for the royals, Goldsmith claims that they've handled the situation with grace. "I've never been more proud of the royal family. They give us a sense of stability and they've kept their dignity. Everyone loves our Queen and I think, with everything going on in the world at the moment, the royals are as important today as ever for our nation. This won't be damaging to them at all," he declared.