The Truth About Prince Charles' New Role In The Royal Family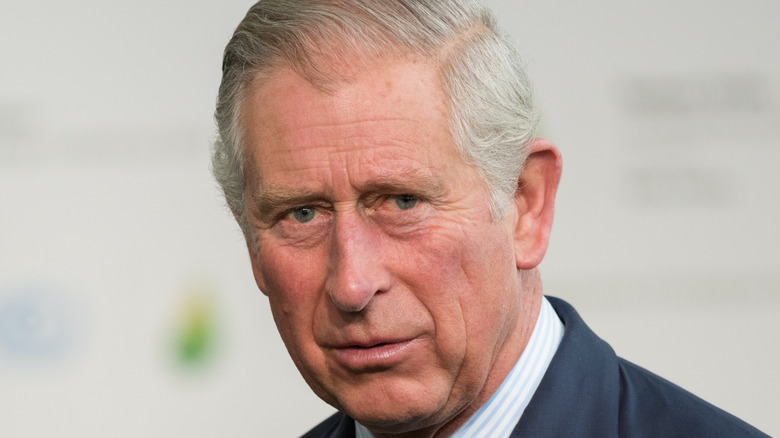 Shutterstock
The death of Prince Philip has made a drastic effect on not just the royal family, but the world as a whole. Having been married to Queen Elizabeth – and having held his position within the royal family — for over 70 years, it's no wonder that drastic changes are being made as quickly and efficiently as possible. But what exactly was the late prince's position as a royal? Well, the answer isn't totally clear. In fact, according to the Associated Press, even Philip struggled to identify his job. "There was no precedent," he said when he turned 90. "If I asked somebody, 'What do you expect me to do?' They all looked blank. They had no idea." 
But this was certainly not always the case. In fact, Philip's ascent into the royal family is exactly what put a halt on his duties and busy lifestyle. Before Philip married the Queen, he had an illustrious career as a naval officer — but in 1952, when Elizabeth became England's new monarch and adopted the slew of responsibilities tied to the title, Philip found himself unemployed. 
Now, in light of Philip's death, conversations surrounding who will replace Philip's duties within the royal family are circulating, with the only certainty being that Prince Charles is set to replace the late prince. But what exactly can we expect from Charles' new job?
Here are the Prince of Wales' main royal duties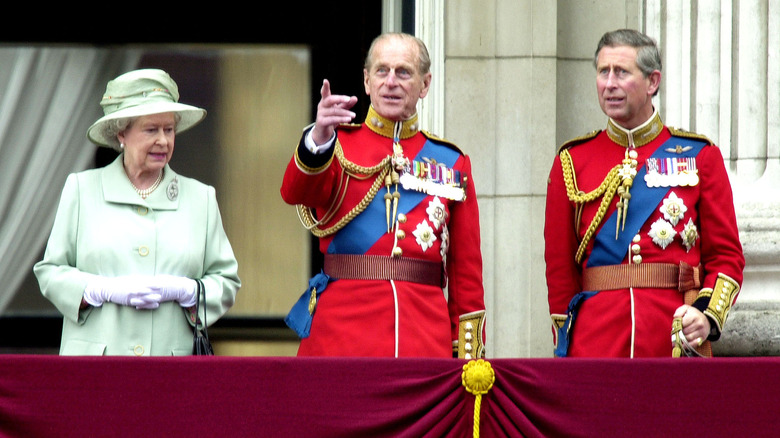 Anthony Harvey/Getty Images
For those of you a bit unfamiliar with the family tree within the royal family, Prince Charles is the eldest son of Queen Elizabeth and Prince Philip. This means that when Elizabeth eventually passes — or rather, is seen as unfit to complete her duties, most likely due to health or age reasons — Charles will assume the throne. Many predict that Charles might assume the role sometime in 2021 (via The National Post), as the Queen is (as of publication) nearly 95. But only time will tell if and when Elizabeth rightfully steps down, as according to the UK's Express, Her Majesty has no intention of vacating the throne before her death. 
But in the meantime, what exactly are the Prince of Wales' royal duties? Well, overall, his job is to support the Queen to the best of his ability and serve as the proper heir to the throne. He can do so in a myriad of ways, one of which includes representing or standing in for the Queen by welcoming guests, attending state dinners, traveling for overseas events, and more (via princeofwales.gov).
What kind of royal duties will Prince Charles be adopting on behalf of Prince Philip?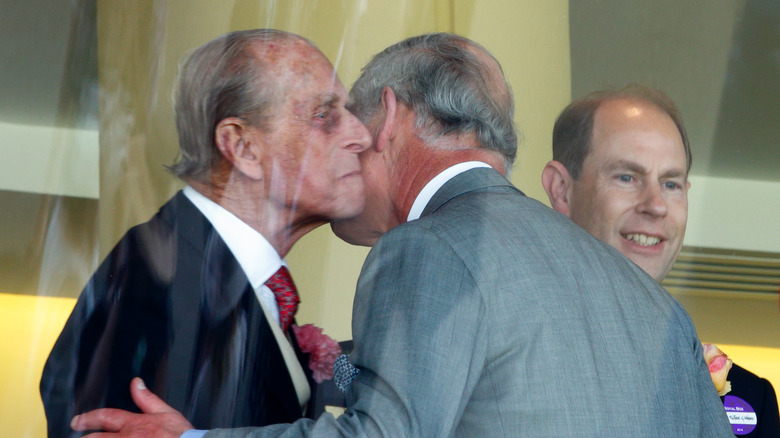 Max Mumby/indigo/Getty Images
There are a multitude of royal duties that the Prince of Wales must adopt before his predicted ascent to the throne, which he reportedly spoke to his father about in the hospital before his death. According to The Sun, Charles will be assuming a "greater burden of major royal duties" in order to be fully prepared to take the throne. One of his very first royal duties will be acting as his mother's official consort to the State Opening of Parliament on May 11, 2021, an event that formally marks the beginning of a new session of Parliament. But luckily for Charles, this won't be his first time attending this important event, as he had taken on the duty in 2016 as a result of Prince Philip's officially retiring from public duties — but this time around, Charles is expected to play more of an active role at the event (via Vanity Fair). 
In the end, it's difficult to predict exactly what duties Charles will be taking on in the wake of his father's death. As previously stated, Philip gave up a life of work by virtue of his marriage to the Queen, making his most important role an assumed patriarchal one — a sort of male face and name that sought to represent the monarchy as best as possible. Therefore, perhaps the largest and most significant duty that will be passed onto Charles will be the request of him to stand in as the Queen's chief supporter and patriarchal stand-in (via The Standard).