Here's What You Shouldn't Bother Buying At Ross Dress For Less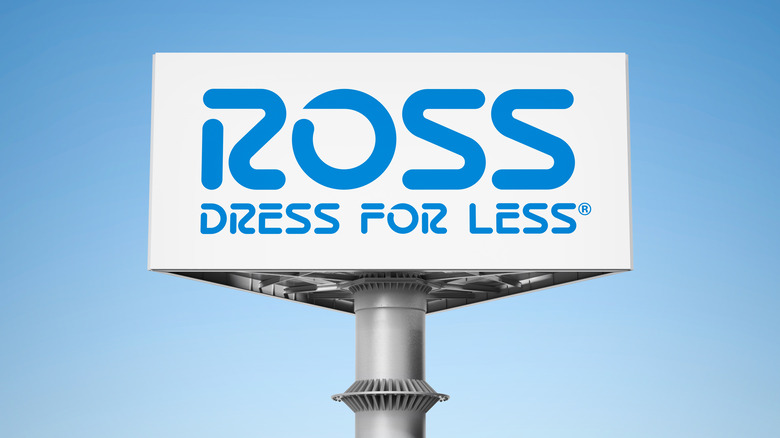 Shutterstock
Shopping at a Ross store is a little like hitting the ultimate one-stop garage sale. The store carries everything from clothing for the whole family (hence the 'Dress for Less'), jewelry, purses and bags of all sorts, luggage, shoes, cosmetics, household items, and even some gourmet food products and pet supplies. If you stay a while and embrace the treasure hunt, the grocery store might just be the only other stop you'll need to make.
As an off-price retailer, Ross stores have exploded in popularity in the last few decades, and there are now 1585 stores, and counting, in the U.S. (via Ross Stores). But while the stores are best known for carrying name-brand, in-season apparel for the whole family at prices that are 20% – 60% off average retail prices, there are still a few hacks to know to have the best possible shopping experience. Read on to find out what you actually shouldn't be buying at Ross stores.
First off, don't wait for second — or third — markdowns. If you find something you like, grab it quickly. With high turnover and a limited supply of any particular item, chances are, if you pass on the dress you love, it won't be there when you come back (via Shareably).
Ross stores offer bargain prices for name-brand items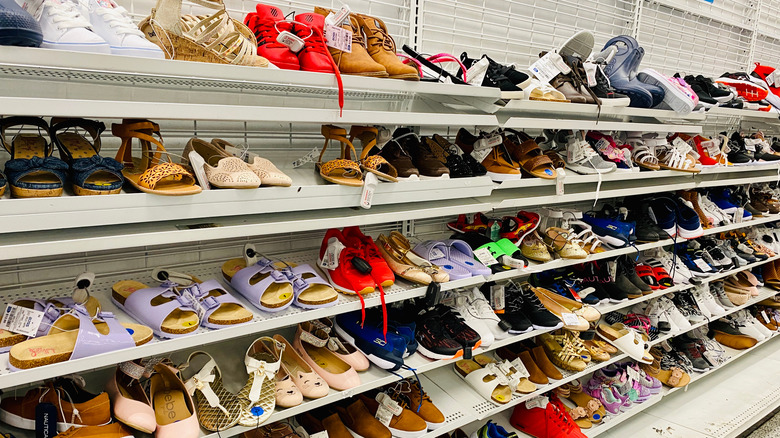 Shutterstock
Next, avoid buying matching sets, or anything you hope to buy more of later on. If you find two towels or coffee mugs you love, with the idea that you'll find more of the same somewhere else, you'll likely be out of luck (via Shareably). Since Ross stores buy discontinued or overstocked merchandise, chances are slim that you'll be able to complete any set you find there.
Don't buy anything you haven't tried on first. Ross carries a wide variety of clothing brands, and with that comes a wide variety of sizing. Sure, you can return it later, but who wants to make an extra trip to the store just for that?
And finally, check each item, whether it's clothing, kitchenware, or cosmetics, for stains, dents, rips, and expiration dates. Some items may be returns and have gone through rough handling. Others may have been packed and unpacked multiple times and gotten damaged in the process.
There's no doubt Ross stores can be great places to find amazing bargains, if you're willing to search for them. And here's a little help — markdowns usually happen on Mondays (but check with your local store to be sure), so planning your shopping for Monday afternoons just might get you the best price possible (via The Krazy Coupon Lady).