The Best Deal At Ross Dress For Less May Surprise You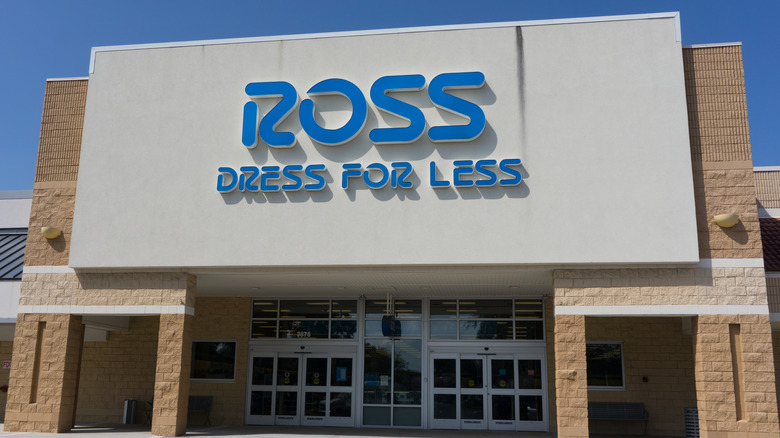 Shutterstock
If you've ever shopped at a Ross Dress for Less (more commonly known as simply Ross), you probably know that they offer deals on a wide variety of items (via Insider). Shoppers at the discount retailer regularly see great bargains on clothing, household items, toys, pet products, and more, often at 20-60% savings off department store prices (via Clark.com). 
There are lots of money-saving secrets that those in the know understand about shopping at Ross. For instance, according to financial advice website Clark.com (from consumer expert Clark Howard), you should avoid shopping at Ross during the weekends and time your trips to the store either first thing in the morning or right before they close. 
Like many bargain retailers, Ross receives a wide variety of merchandise nearly every day, which means if you like something, you should buy it because it could be gone soon. You might think you know all the best brands to look for at Ross, but there could be one major item that you've missed.
Here's the surprising bargain you may overlook at Ross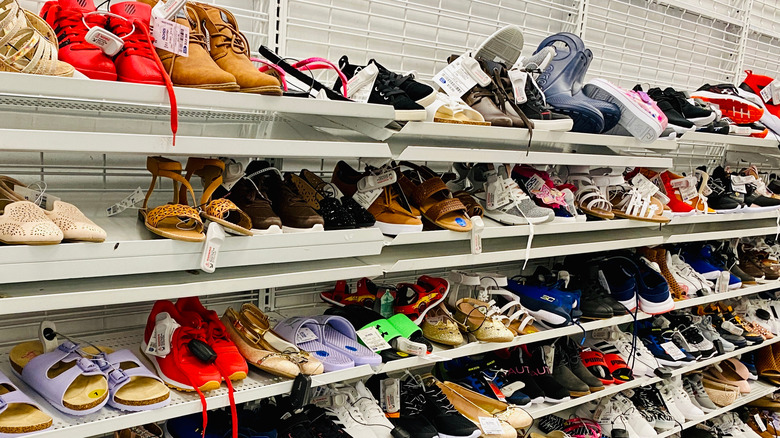 Shutterstock
Some people are so devoted to finding great deals at Ross Dress for Less that they chronicle their shopping adventures on YouTube. One channel named Hustler Hacks regularly reveals fantastic finds on name-brand sportswear, luxury brands, and sneakers by makers like Nike, Adidas, and Converse (via Insider). According to Clark.com, Glen from the Hustler Hacks channel regularly sells his bargains for a profit.
An underutilized area for deals at Ross is on sneakers and cleats. Ross often receives shipments with these types of shoes, selling them well below their typical retail prices, which can be a significant budget-saver if you or children in your life who need shoes for sports and exercising. These shoes are often the best deal in the whole store, so don't forget to check out the shoe racks when searching for rock-bottom prices. 
Bonus tip: If you're at Ross, and you're unsure of whether or not something is a good deal, take a page from Glen's book and use your Amazon app to see what it's selling for elsewhere. Whether you are buying for your household or reselling, double-checking the prices elsewhere can ensure you don't overpay.