Survey Reveals The One Haircut People Think Almost Any Woman Can Pull Off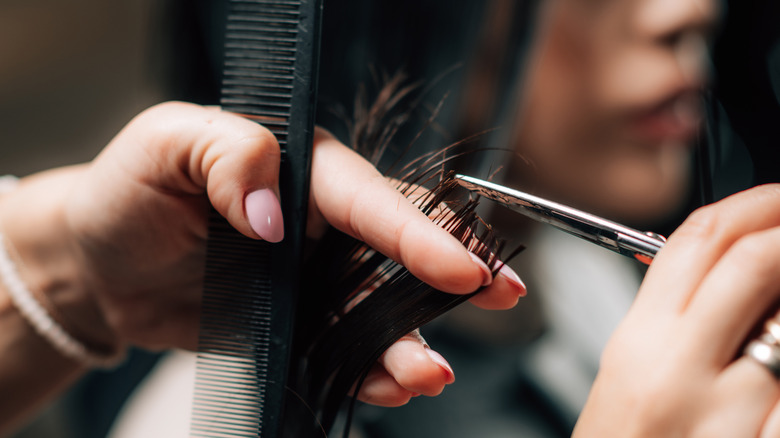 Shutterstock
Hairstyles come and go. Perhaps you've had the same one for years, or maybe you change it up every time you take a trip to the salon. Frequently, vintages hairstyles like the layered feathered bangs of the 1970s come back into style, and other times, you look at older photos of yourself and wonder what you were thinking (hello stacked bangs and huge 1980s hair). 
When you consider a dramatic change in your hair, not only do you think about the current hairstyle trends, but you also need to consider what type of cut works well for your face and lifestyle. The List surveyed nearly 700 people in the United States, asking them which haircut almost any woman could pull off, and the answers probably won't surprise you. A couple of looks seem to remain timeless, while a few others many of those surveyed thought were better left to history.
Here's the most flattering hairstyle for women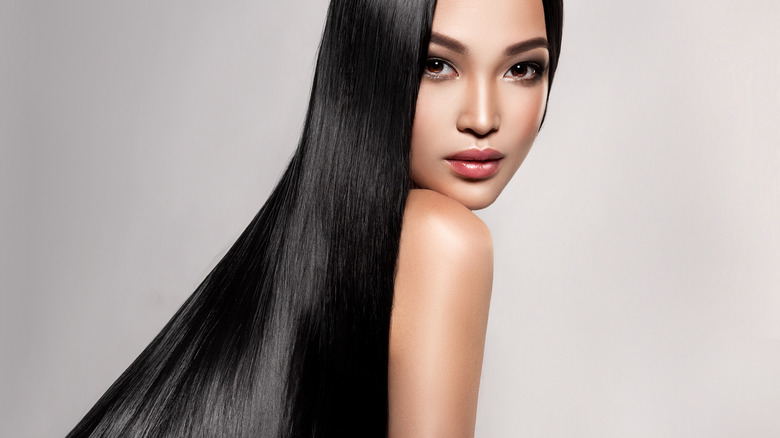 Shutterstock
If you've ever considered cutting your bangs, the prevailing wisdom is you probably shouldn't take the plunge (via Best Life). Just 10% of those The List surveyed thought that most women could pull off bangs. Other hairstyles not making the cut included the pixie and the Caesar, which got 9% and 8% of the vote, respectively. 
Layered bobs stay in style almost all the time, evidenced by the fact that 27% of those surveyed felt that this easygoing haircut is one that nearly every woman could pull off. However, as popular as this cut is, there's one other that the majority of those who responded thought worked better for most women. The long, straight hairstyle came in first place with 46% of the vote, and you've likely sported this haircut at least once in your life. Depending on your lifestyle, perhaps it's time to consider growing out your hair again. Ultimately, though, this decision is personal and one you should probably discuss with your stylist.