The Real Reason Aisha Tyler Left The Talk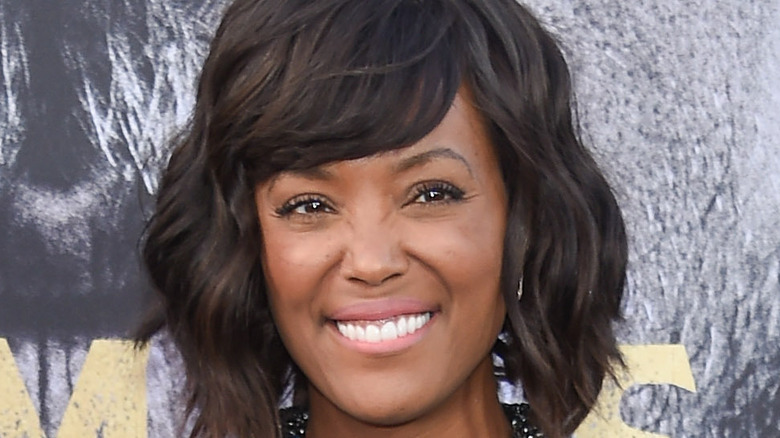 Shutterstock
As of late, the CBS show "The Talk" has been mired in controversy. Back in March, Sharon Osbourne departed from "The Talk," following her defense of Piers Morgan's racist comments about Meghan Markle (via Vulture).
But not every exit from "The Talk" is one that comes with umbrage. Back in June 2017, "The Talk" panelist, actress, and comedian Aisha Tyler announced that she would be leaving the show for a very simple reason: She was too busy (via Us Weekly). At the time, Tyler was voicing the character Lana Kane on "Archer," hosting "Whose Line Is It, Anyway?" and had been recently promoted to series regular on popular procedural "Criminal Minds" (via Variety).
Tyler wisely realized she "had to let something go," as she explained to the show's fans. The rest of the cast was sad to see Tyler go, too. Tyler joined the show in its second season, as one of the replacements for Holly Robinson Peete and Leah Remini (via TV Guide).
During Tyler's last episode, the rest of "The Talk" ladies toasted to Tyler, who revealed she'd bought matching bracelets for fellow co-hosts Osbourne, Julie Chen, Sheryl Underwood, and Sara Gilbert that read, "F*** with one of us, you f*** with all of us (via The Hollywood Reporter).
"I probably couldn't have persuaded you all to get matching tattoos, so this was the next best thing," Tyler shared. "When I wear it, I'll think of the love and support I felt at this table every day."
A bittersweet ending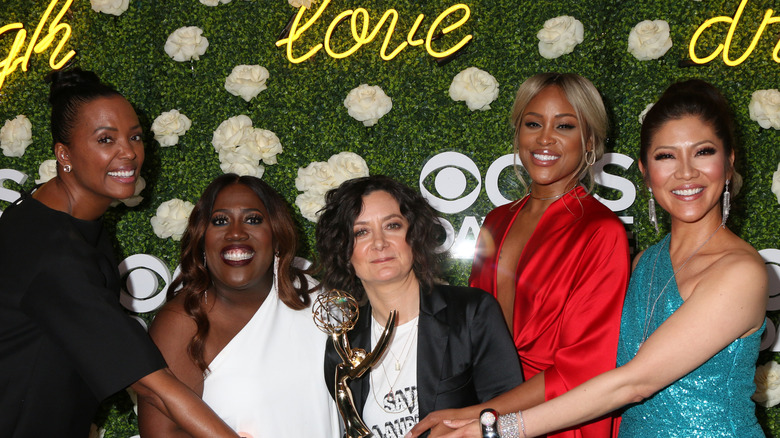 Shutterstock
During Tyler's last episode, the group shared clips of her time on the show, and said nothing but kind and supportive things about their co-host (via The Hollywood Reporter).
"You have made me a better comic, a better woman. You've made it easier for me to be at this table and represent our people," Sheryl Underwood shared. "You've showed class, grace, style, articulation. You are a true example for others to follow. I couldn't have done this without you."
Julie Chen also spoke highly of Tyler and her directorial ambitions following her departure.
"She wants to spread her wings and fly as a director, and she has to strike while the iron is hot," Chen told Entertainment Tonight (via Closer). "We, as her friends, her coworkers, her teammates, we have to support that dream," she continued. "You have to say, 'Go after your dreams,' and she has to spread her wings and fly, and she can always fly home."
Tyler also likened her departure to the show to leaving the nest.
"I feel like somebody who just graduated from college," Tyler told People after filming her last episode. "I had an extraordinary experience that is going to shape me for the rest of my life, but it hasn't quite settled in yet." Of the experience, Tyler concluded, "I'm a braver woman than I thought I was" (via People).