The Truth About Matt LeBlanc's Dating History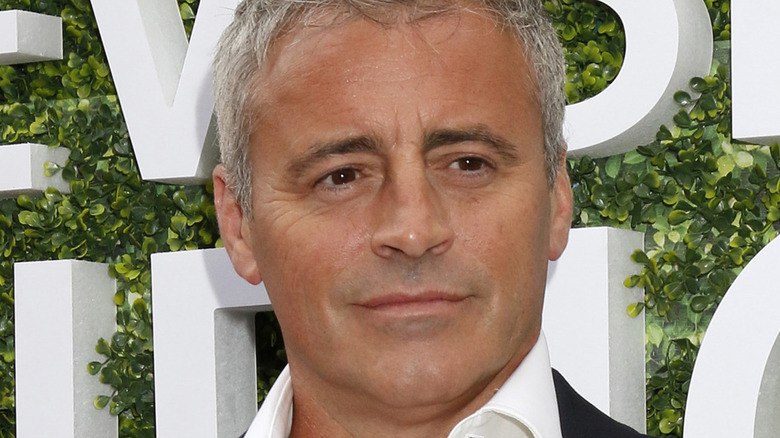 Shutterstock
When you play a character like Joey Tribbiani on "Friends," who was known as a heartthrob and a bit of a player on the show, it's not surprising when your real-life love life gets thrust into the limelight. 
Actor Matt LeBlanc became a TV sensation when "Friends" became popular in 1994, and it didn't take long for the press to find out who he was dating. As it turns out, LeBlanc started dating actress and model Teri Copley when he was just beginning his career in 1989, via The Irish Sun. The couple broke up about half a year later, and LeBlanc's next high-profile appearance with another woman didn't occur until 1996, per Bustle, when LeBlanc was spotted kissing a 17-year-old Kate Hudson at a bar. However, the pair likely wasn't involved for long. Also in the 1990s, 
LeBlanc reportedly had a romantic encounter Brandi Glanville, one of the stars of "Real Housewives of Beverly Hills." In 2020, Glanville went on the "Everything Iconic with Danny Pellegrino" podcast and said that she called it off after watching the actor give his dog a taste of his ice cream. "The dog licked the ice cream, and he licked the ice cream, and I was like, 'I can't,'" she exclaimed.
Matt had several other relationships in the 2000s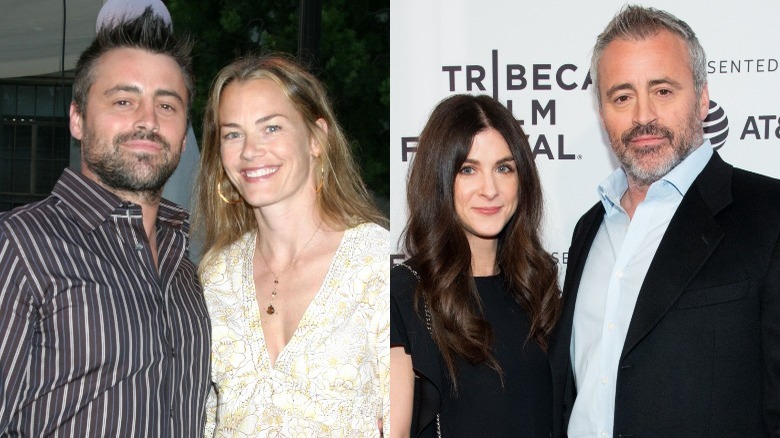 Noam Galai/Getty
Matt LeBlanc began dating model Melissa McKnight in 1997, via Bustle. He proposed to McKnight a year later, and the couple dated for five more years before getting married in 2003. In 2004, McKnight gave birth to daughter Marina. However, LeBlanc unexpectedly called it quits in 2006, according to People. McKnight's longtime friend, Kelly Phillips, told People, "It was very sudden. She was absolutely blindsided by what transpired."
Not long after, LeBlanc admitted that he was romantically involved with another woman. The woman turned out to be Andrea Anders, LeBlanc's co-star on the "Friends" spin-off "Joey," per Bustle. LeBlanc and Anders dated for eight years before splitting up in 2015.
That same year, LeBlanc reportedly met TV producer Aurora Mulligan on the set of "Top Gear," via The Sun. LeBlanc and Mulligan weren't linked to each other until 2016, but they soon appeared to be inseparable. The couple likes to maintain a low-profile, but they are allegedly still together.