The Real Reason Matthew Perry Just Ended His Engagement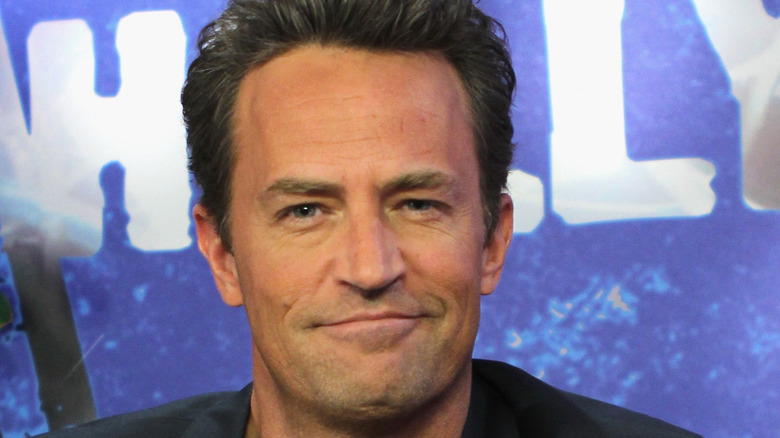 Young Hollywood/Getty Images
Matthew Perry's name has been in the media quite a bit. Of course, the actor took part in the highly anticipated "Friends" reunion special, which is now streaming on HBO Max. During the reunion, Perry's speech appeared to be a bit slurred, and some fans were worried that his altered speech was a hint that he's relapsed on drugs or alcohol. However, The Sun reported that the reason was an emergency dental procedure that left him feeling a bit off.
"[Matthew] had been in pain from what we understand, which caused the slurred speech. Obviously, no one wants to film after a procedure, but it happened," a source told the outlet. "The feeling was one of huge sympathy for Matthew especially in recent days given how people have reacted online. Matthew has told those around him that he is sober, and there is no need to worry." 
Meanwhile, Perry also drew controversy while promoting his new line of merchandise that was inspired by his "Friends" character, Chandler Bing. The actor announced he was selling a shirt that read, "Could I Be Any More Vaccinated?" which had some fans calling him out for profiting from the covid-19 pandemic (via New York Post). Sadly, Perry is making headlines again, this time for his love life.
Matthew Perry confirmed his split from Molly Hurwitz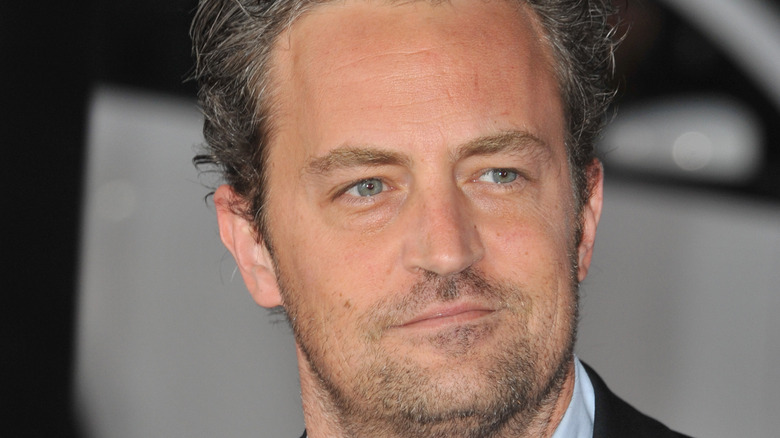 Shutterstock
According to People, Matthew Perry has officially called off his engagement to fiancée Molly Hurwitz. The former "Friends" star and the literary manager began dating in 2018, and were together for two years before Perry popped the question in November 2020. In June 2021, Perry announced his split from Hurwitz in a brief statement. 
"Sometimes things just don't work out and this is one of them. I wish Molly the best," the actor said. Just weeks before their split, a source close to the couple told OK! Magazine that Perry was eager to walk down the aisle with Hurwitz. "Matthew's found happiness with a woman who adores him for who he is. He can't wait to get married," the insider dished, adding that the couple had originally planned to tie the knot in the summer following the "Friends" reunion.
Of course, this isn't the "Friends" actor's first public split. Perry has been linked to multiple stars including actresses Julia Roberts and Neve Campbell (via The Sun). He also previously dated "The Bold and the Beautiful" actress Maeve Quinlan and "Gilmore Girls" star Lauren Graham. He briefly dated fashion student Rachel Dunn, before entering a six-year relationship with "Mean Girls" actress Lizzy Caplan. Perry and Caplan kept their relationship low-key and quietly split in 2012. Perhaps Perry will find lasting love with his next relationship, whenever that may be.