Why Donald Trump Just Shut Down Part Of His Website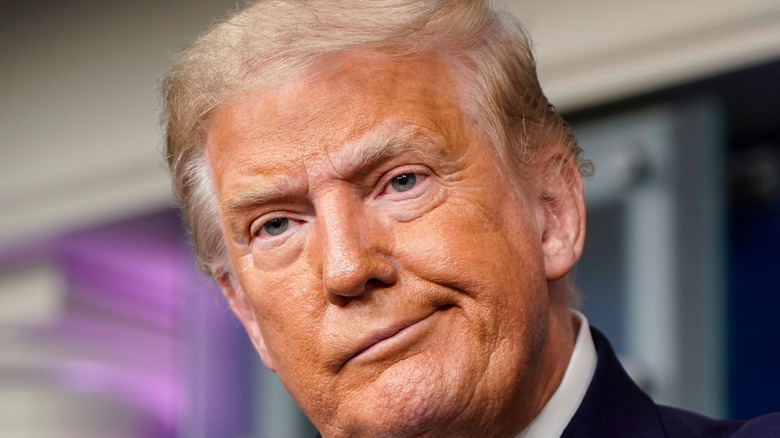 Shutterstock
It's been relatively quiet on the social media front ever since former President Donald Trump was banned from major social media platforms for his part in the Capitol Riots on January 6, where five people — including one Capitol police officer — died (via The New York Times).
A month after his initial social media ban, Twitter CFO Ned Segal told CNBC News that Trump would be permanently banned from his favorite platform, regardless if he decides to run for office again in 2024. "When you're removed from the platform, you're removed from the platform. Our policies are designed to make sure that people are not inciting violence," Segal said. "He was removed when he was president and there'd be no difference for anybody who's a public official once they've been removed from the service."
In response to his widespread social ban, Trump announced his plans to create his own platform "to communicate with his followers" — a blog called "From the Desk of Donald J. Trump" — which launched on May 4 (via CNN). Despite the fact that it was originally dubbed as a new social media platform, Trump insisted that it was merely just a one-way means of communication, saying in a statement, "This is meant to be a temporary way of getting my thoughts and ideas out to the public without the Fake News spin, but the website is not a platform."
Donald Trump shut down his blog less than a month after its launch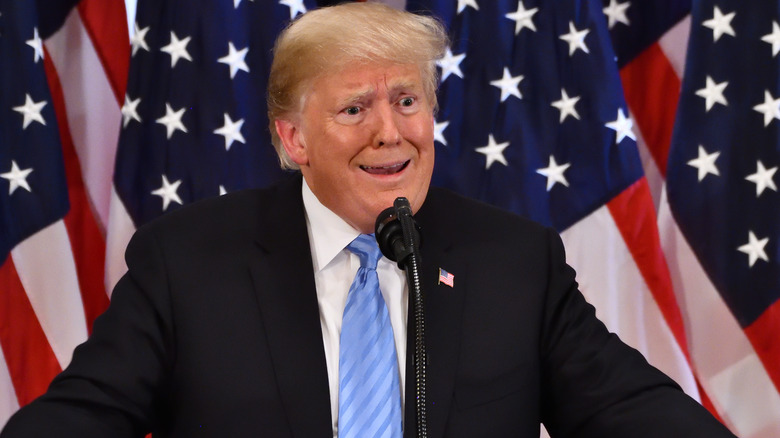 Shutterstock
"[It] will not be returning. It was just auxiliary to the broader efforts we have and are working on," Donald Trump's senior aide, Jason Miller, told CNBC News of the short-lived blog in an email statement, adding, "Hoping to have more information on the broader efforts soon, but I do not have a precise awareness of timing."
Although Miller declined to tell the outlet any further details about the "broader efforts" he mentioned, when a Twitter user asked, "Perhaps this is a precursor to him joining another social media platform?" he gave a little more insight into the bigger picture Trump is attempting to paint. "Yes, actually, it is! Stay tuned," Miller replied, which caused some interesting reactions from social media users.
"Did it get too embarrassing that no one cared?" one Twitter user wrote, while another echoed that sentiment, writing, "Lol like everything else Trump does another epic fail. Gone just like 40 other businesses he failed at, including as a President."