Meghan And Harry's Rumored Name For Their New Baby Has A Special Meaning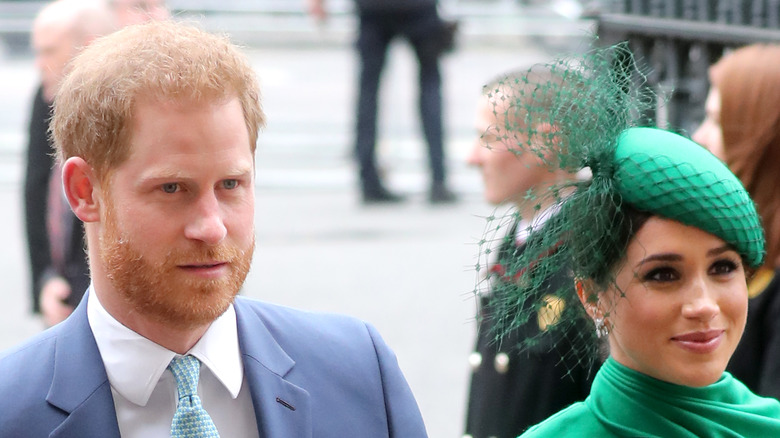 Chris Jackson/Getty Images
Prince Harry and Meghan Markle have plenty of reason to be grateful, despite all the controversy and criticism of the last few months. Their new daughter is due to make her arrival into the world very soon, becoming the eleventh great-grandchild of Queen Elizabeth. (The twelfth will follow later this year, courtesy of Princess Beatrice's recent pregnancy announcement.) 
Some things about the new arrival are already public knowledge. She won't get the title of princess, since she's not directly in line to the throne. (She's entitled to the title Lady, but Harry and Meghan probably won't use it, via Town & Country.) She'll be the second royal ever born in the States, and thanks to her parents' nationalities, she'll be eligible for both American and British citizenship (via People). It's likely that her last name will be Mountbatten-Windsor, like big brother Archie. 
The one detail that has royal watchers buzzing is the new baby's name. Some traditionalists think the Sussexes will go the safe route and honor Harry's mother or grandmother by going with Diana or Elizabeth. Others are predicting they'll pick another "A" name, which would almost obligate them to do the same for any future children. But the smart money is on Philippa, according to the British wagering site Ladbrokes (via People). Not only is it a beautiful name, it's also meaningful in more ways than one.
The name would honor the baby's grandfather and heritage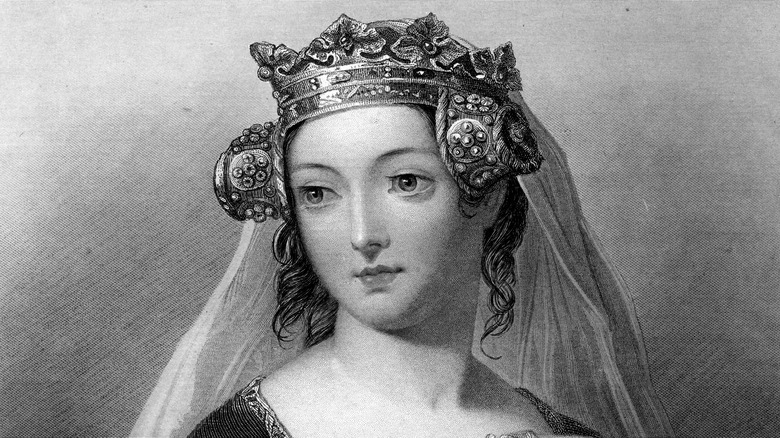 Print Collector/Getty Images
From the Greek for "lover of horses," Philippa is the feminine version of Philip (via Nameberry). Naming the newest royal after Harry's beloved grandfather would be a perfect tribute to his memory — not to mention a possible peace offering toward the family members who are reportedly fuming over the Sussexes' criticism of palace life. 
As a bonus, Philippa would be a nod to another significant royal figure: Philippa of Heinault, wife of King Edward III during the Middle Ages. According to African American Registry, Philippa was of Moorish descent and the first Black queen in British history. She was best known for her defense of the Burghers of Calais, who were taken prisoner after a battle victory. She persuaded her husband to spare their lives, and her compassion made her a popular figure. As a biracial woman herself, Meghan might find this an especially appropriate name for her daughter.
Just in case Harry and Meghan need further convincing, Nameberry also puts Philippa on its lists of Best British Girl Names, Alternatives to Alexandra, Cool Baby Names That Start With P, and Geek Chic Names for Girls. Fans will just have to wait a little longer to see whether they go with the odds-on favorite when the little royal arrives.