Here's What Your Undercut Says About You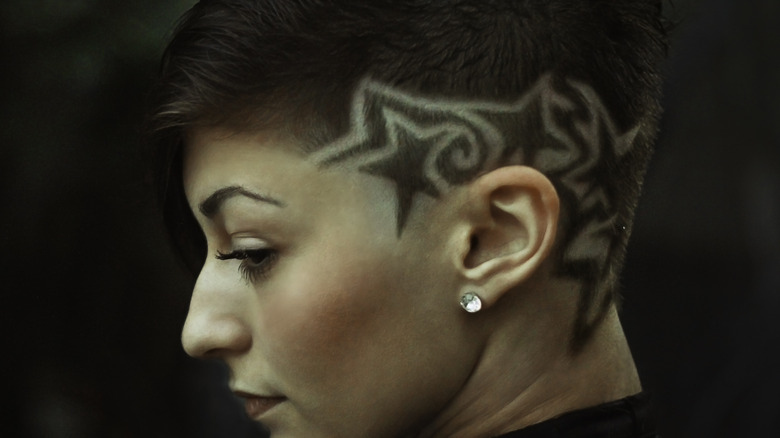 Shutterstock
Undercuts have become increasingly popular for people of all gender identities in recent years, and they typically look simultaneously cool and stunning on everyone. Of course, there are some things you need to know before you get one, including what an undercut truly says about you. Any form of self-expression — including how you present your hair — says something about you and your personality, and undercuts are no exception.
When it comes to men and undercuts, editorial hairstylist Cyd Charisse said, "This is for the dapper dude who wants to shave his head, but also have long hair. It's like having the best of both worlds. This look is equally great in the office or on a Harley" (via AskMen).
However, while this question was answered specifically in regard to men, the same can be said for women. AskMen ultimately explained that undercuts are incredibly versatile, and they allow people to take extra creativity with their hair and how they present themselves. There are unlimited possibilities, and this only makes the case for women stronger. Women traditionally have a wider variety of hairstyles to choose from to begin with, so if you add more options for undercuts, the sky is truly the limit.
Undercuts are all about sharing your self-expression with the world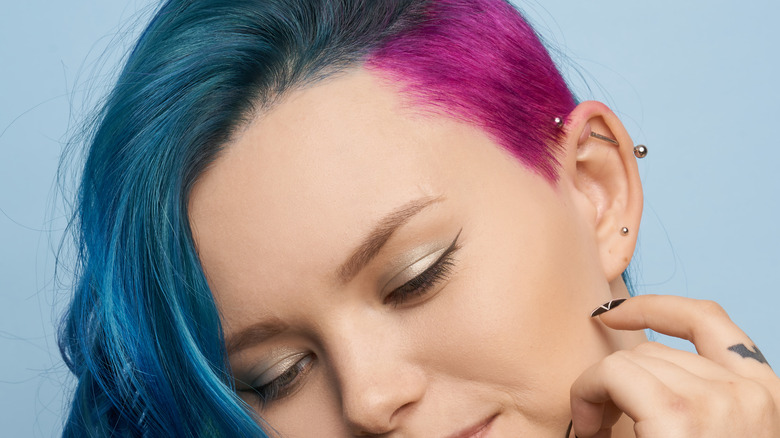 Shutterstock
The thing about undercuts is that there is no singular style. They're customizable, so you can go an edgier route or an effervescent Disney princess route (even if none of the princesses themselves have donned one). Any undercut immediately says you care about your appearance. You know how to take control of your own narrative, and you know the personality you want to present to the world. This is an amazing quality to have. Plus, as Byrdie noted, they're easier to maintain because you simply have less hair.
Byrdie also showed women using undercuts to highlight their personalities in interesting ways. Some women dye their undercuts different colors from the rest of their hair, while other women dye all of their hair, including the undercut, the same color. Dying your hair inherently expresses your individuality, and doing different colors helps you highlight certain parts of your hair and head that you want to be seen. The same can be said for the women who have images shaved into their undercuts. For example, Byrdie offered examples of women having hearts shaved into their hair. All of these alterations help show yourself in your own unique way, which is ultimately what an undercut is all about.
What's more, undercuts can say more about you than you think. Literally. If you have a tattoo on the side of your head, for example, people will only see it when you have an undercut, so you can choose when your tattoo is visible — as is the case with Kelly Osbourne (via Elle). This bit is cheeky, but it's apt as well!
If you've never tried an undercut before, why not do so now? It's customizable, and if you don't like it, it'll simply grow back!