This Underrated Denzel Washington Political Thriller Just Hit Netflix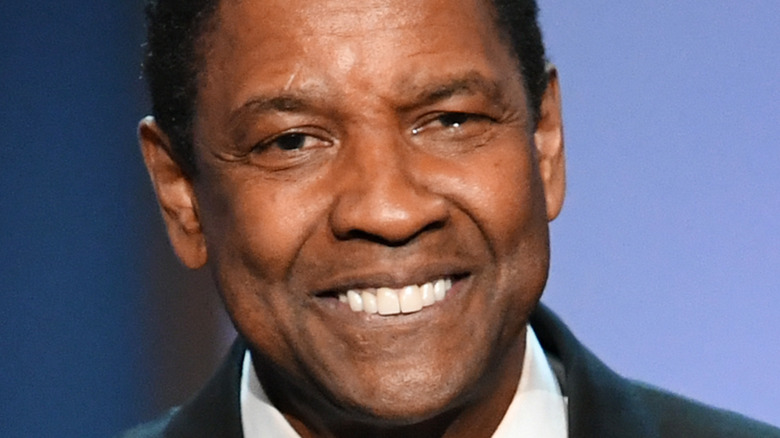 Kevin Winter/Getty Images
Denzel Washington is one of our greatest living actors, but he's endured more than his fair share of flops over the years. As Vulture notes, ill-fated franchise starters like "The Bone Collector," a "Se7en" wannabe with a ludicrous hook, chafe against something like "Training Day," where the esteemed actor injects nuance into an otherwise rote cop archetype, or "Malcolm X," in which Washington gives a stirring performance as the titular civil rights legend. After so long in the industry, it's understandable the Oscar-winner has a few duds in his back catalog. 
As Washington acknowledged in an interview with GQ, there's very little he regrets about his career. Funnily enough, considering his role in "The Bone Collector," the beloved star wishes he hadn't said no when originally offered "Se7en." Likewise, "Michael Clayton," which ended up featuring George Clooney in the lead role, was another part Washington wishes he'd accepted. Overall, though, he lives by the mantra, "Don't aspire to make a living. Aspire to make a difference." One of his most famous, yet simultaneously underrated, films is primed for a resurgence thanks to Netflix. 
Nobody does it like Denzel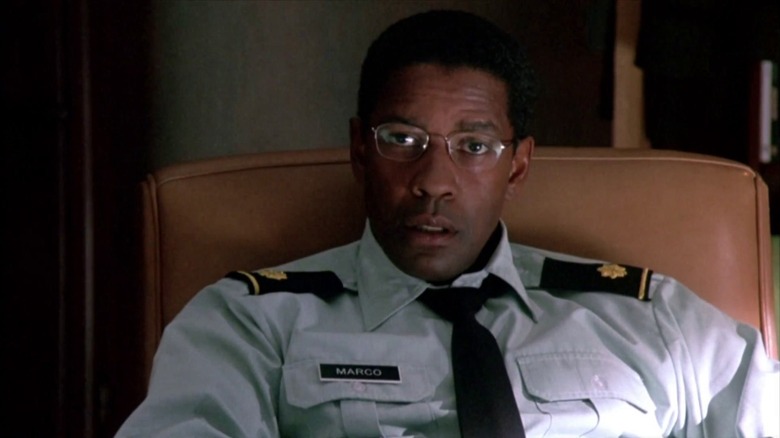 Paramount Pictures
What's On Netflix confirms, the 2004 political thriller "The Manchurian Candidate" has just dropped on the streaming site. Directed by Jonathan Demme ("The Silence of the Lambs"), the film, a remake of the 1962 movie starring Frank Sinatra, sees Denzel Washington as paranoid former military man Ben Marco, who's plagued with nightmares that ultimately lead to him unraveling a massive conspiracy. The cast is hugely impressive, with "Westworld" star Jeffrey Wright, Marvel's own Anthony Mackie, Liev Schreiber, and the great Meryl Streep providing ample support for Washington's assured lead performance (via IMDb).
As Vulture notes, the remake plays "a lot differently in a scary post-9/11 world," while the leading man essays "the consummate badass you underestimate at your peril." "The Manchurian Candidate" stands at 80% on reviews aggregator Rotten Tomatoes, with Time Out arguing the film "surpasses its predecessor," while Empire magazine gushes it's, "Impressively accomplished and highly entertaining, with sufficiently smart new twists to keep you guessing all the way to the nerve-wracking climax" (via Rotten Tomatoes). Most Washington movies are safe bets but this one is particularly worthy of revisiting right now.