Why Taylor Swift's Former Nemesis Is Being Sued For $50 Million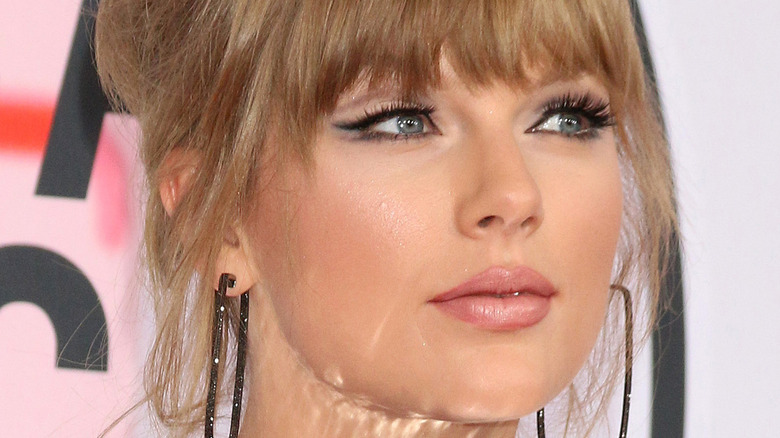 Shutterstock
Scooter Braun became the villain of Taylor Swift's self-penned story late last year when it was revealed he'd sold the rights to her first six records out from under her. As BBC News reported at the time, the deal was worth a whopping $300 million to Braun. Swift previously alleged that her former manager was actively trying to "dismantle" her considerable legacy. She initially signed with label Big Machine back in 2004, receiving a cash advance in exchange for the rights to her masters.
Braun bought the company in 2019, and the duo has been fighting over Swift's back catalog ever since, which led the singer-songwriter to begin re-recording her songs as a result. Although things appear to have settled down between them, at least for the time being, the record company executive is now facing further legal turmoil with another former collaborator. This time around, however, Braun stands to lose rather than gain a huge amount of money in the process if things go south.
Scooter Braun allegedly misled a former business partner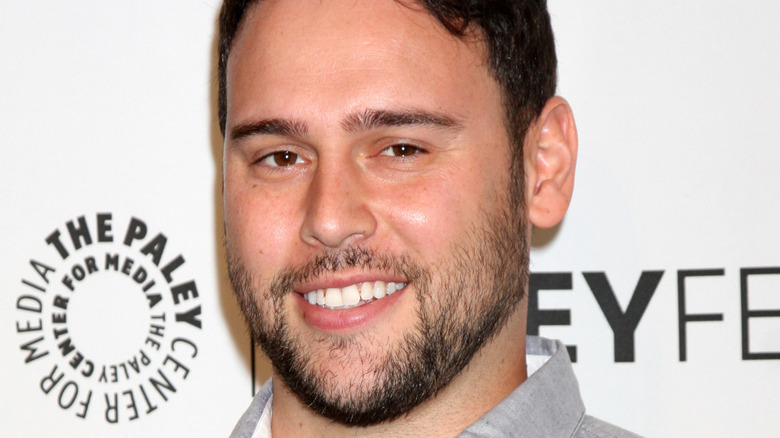 Shutterstock
According to the New York Post, Peter Comisar, a former partner in investment firm Goldman Sachs, is suing Scooter Braun, alleging he was misled into a dead-end business deal thanks to Braun's purported celebrity connections. According to Comisar, Braun encouraged him to leave his high-profile position with Guggenheim Securities with the promise of a job at a new boutique investment firm that was allegedly going to be backed by billionaires including David Geffen. "Braun, by all outward appearance, was the real deal," which led Comisar to trust him completely. However, Braun subsequently revealed himself to be a "sheep in wolves clothing" when the funding never materialized. The lawsuit claims Braun badgered Comisar to work with him throughout 2016 and 2017, in a bid to launch Scope Capital Partners alongside business manager David Bolno, who frequently sang Braun's praises. 
The label boss, whose high-profile clients include Ariana Grande and Demi Lovato, even produced contracts to solidify the deal, which paid him $7 million annually to run Scope with Comisar, who'd reportedly earn $3 million. Overall, Braun claimed he could raise $500 to $700 million in funds. However, the record exec was refused by Geffen et al. "The truth was that Braun's relations valued him as someone to socialize with, but to whom they could never and trust their millions," the legal papers note. Comisar is seeking $50 million in damages. According to Complex, Braun has filed for arbitration to settle the matter.