The Truth About Zac Efron And Taylor Swift's Relationship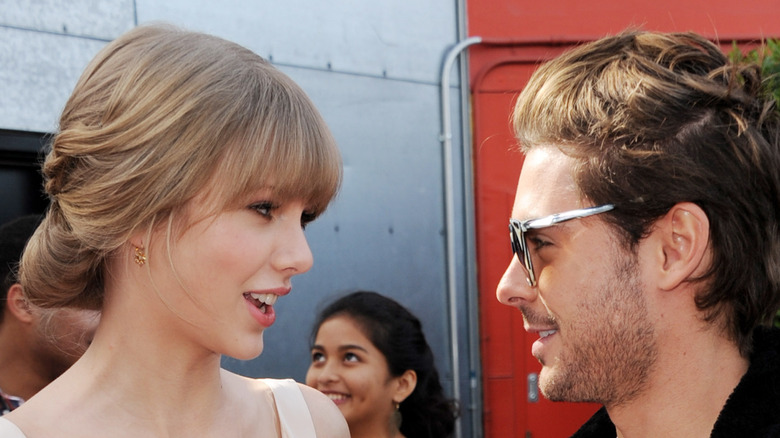 Kevin Winter/Getty Images
Ellen DeGeneres' long-running talk show is coming to an end, but as it will have 19 seasons under its belt before it concludes, the series had plenty of moments that may have gone too far. Sometimes, this was on behalf of the episodic guest, but sometimes Ellen herself took matters too far. Such is the case with two celebrities who she seemed convinced were dating: Taylor Swift and Zac Efron.
Rumors of Swift and Efron dating have populated for years, beginning in the early 2010s, and it makes sense. They're around the same age and both massively successful — they even had similar audiences. A generation grew up with them, and the two would naturally find themselves in each other's company at award ceremonies and other events. According to a 2016 HollywoodLife article, Swift and Efron never dated, and they didn't even know each other that well, having only seen each other at events. However, Efron reportedly said he would be interested in getting to know her, calling her "sexy" in the process.
One such event that brought the two together was their appearance together on "The Ellen DeGeneres Show" in 2012.
Taylor Swift says Zac Efron is "awesome"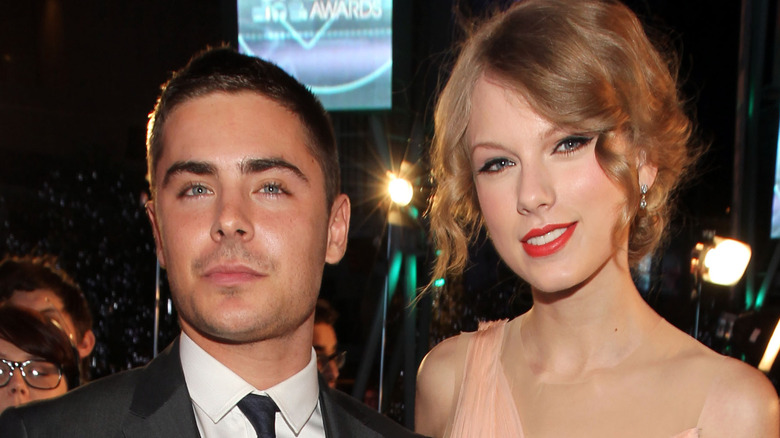 Christopher Polk/Getty Images
When the two stars appeared on her show, Ellen DeGeneres seemed convinced that the two were dating, or had at least hooked up. She'd heard the rumors, and she was ready to get to the bottom of the "relationship" (via CheatSheet). When asked if they'd dated — or currently were dating — both denied it. "We are not a couple," Swift said, before adding, "He's awesome. We are not a couple, though" (via Access Online).
The two, at the time, were promoting their animated feature film "The Lorax." Because it was an animated film, Swift and Efron didn't work together in person. On this, Swift continued, "You hear people get together when they're shooting movies, co-stars. But not, like, animated co-stars," before explaining that they recorded their lines on opposite coasts (via Access Online). Ellen pushed further, asking how their Valentine's Day was together, and the two both explained — again — that they weren't dating and didn't see each other on the lovebird holiday.
In 2013, Swift appeared on "The Ellen DeGeneres Show" again. This time, Ellen asked her which song of hers was written about Efron (via CheatSheet). Again, Swift denied any history with the actor. As we know, three years later, the two still weren't close, according to HollywoodLife, though Efron was not opposed to getting to know Swift more.
Now, Swift is happily dating Joe Alwyn, and Efron is single. We're happy for them both, and at this point, with no evidence, it's time to let the rumors of a potential relationship between them go.