TikTok Star Bryce Hall's Net Worth Is Higher Than You Think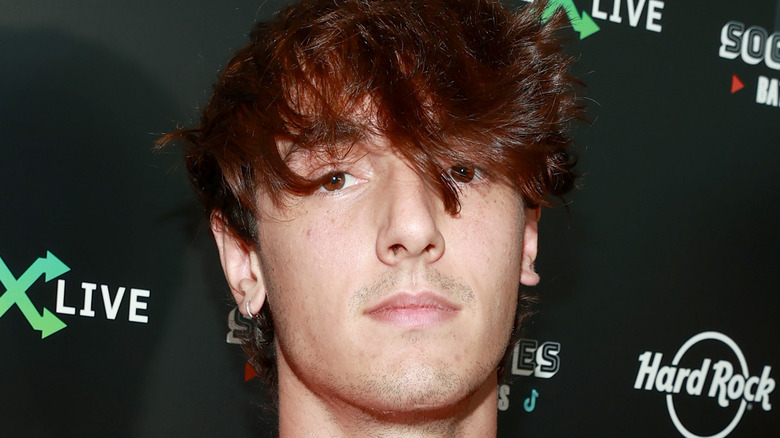 Matt Winkelmeyer/Getty Images
Bryce Hall, who also goes by "Lil Seed" on TikTok, is known for his online videos and spot within the Sway House, a collaboration of TikTok content creators.
Hall represents a generation of young people who are becoming recognized online for internet trends, provocative choreography, and being attractive. And indeed, the recognition – which in Hall's case is about 19.9 million followers on TikTok alone - leads to massive amounts of money. 
Hall is still young – 21 years old as of writing to be exact – and, as Interview Magazine put it, he and his fellow housemates have, "boy-band good looks, testosterone in their veins, and dollar signs in their eyes." Hall has also become known for dating fellow TikTok star Addison Rae, with whom he has had quite the on-again off-again relationship (via Seventeen).
Hall has seemed to have mastered the skill of making, saving, and investing money, giving him an impressive net worth that might surprise you.
This is where the majority of Bryce's riches come from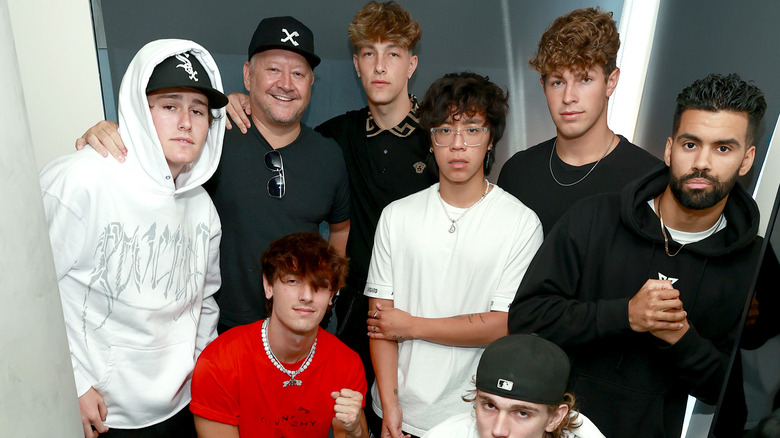 Matt Winkelmeyer/Getty Images
According to Celebrity Net Worth, Bryce Hall is worth a whopping $2 million. 
But after a deep diving into social media feeds, he's actually worth $10 million, per a tweet he shared as a response to some hate on Twitter, which read, "Bryce Hall I can confidently say that you have never exceeded or met my expectations." To which Hall replied, "Is your expectations greater than being a 21 year old worth more than $10m? If so, you must be worth more! I'd love to know! Thx for the feed back xoxo."
So where does the young star's money really come from? Well, according to Cosmopolitan, the bulk of his worth is due to his merchandise. He told Forbes in 2020, per Cosmo, "I'm doing $1 million quarterly on merch sales. That's my primary source of income." It shouldn't come as too much of a surprise that he brings in such high revenue, as the majority of his customers are most likely his 7.8 million Instagram followers, or maybe his 3.6 million YouTube subscribers, or probably a few of his 19.9 million TikTok followers.
Bryce believes investing is important
Bryce Hall revealed the importance of investing during his interview with Forbes, which has served as another impressive source of income. He explained that "keeping a clean image" to get brand deals isn't a sustainable way to make money. Sources say that Hall is an angel investor, meaning that his high net worth allows him to provide funding to startups in exchange for shares in the companies (via Business Insider). He has invested in multiple companies, such as Lendtable, Humaning, AON3D, and Stir.
Hall is so confident about his investment skills that he is even hosting a podcast called "Capital University," teaching listeners all about how to invest and make money. He believes the podcast will show people "the business side" of him, citing that as his inspiration for starting the podcast in the first place.
"Coming up from social media, and blowing up on TikTok, there was a business strategy behind that," he revealed to Forbes. "But no one saw that. They just saw me as the problematic kid on the Internet who throws parties." Hall has even managed to have Mark Cuban as a guest on the show, with more celebrity appearances in the works, such as Justin Kan, Tyler and Cameron Winklevoss, Kevin Harrington, Barbara Corcoran, Tim Draper and more.