Suzanne Somers Was Fired From Three's Company. Here's Why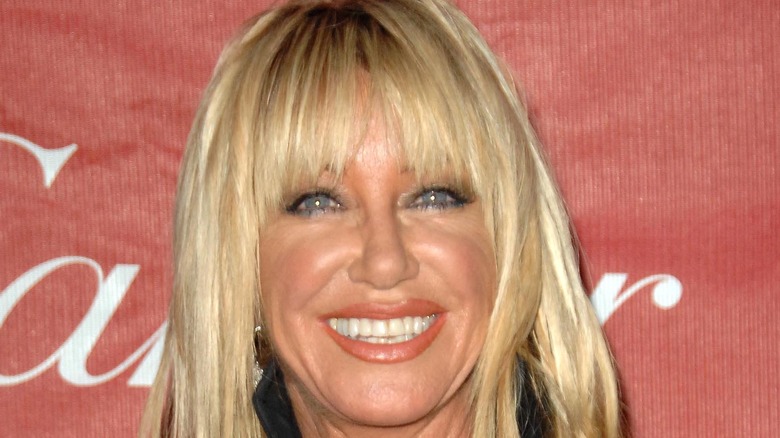 Shutterstock
"Three's Company" was a landmark and breakout 1970s and '80s sitcom that gave us breakout stars. The late John Ritter was one of them, while Suzanne Somers was the other. Somers played the ditzy blonde bombshell of the roommate trio to perfection. Her sweet nature and good looks made her a household name with just one season down.
The racy sitcom was something American television audiences had never seen before when it premiered in 1977, but British audiences had. Based on the UK series, "Man About The House", "Three's Company" revolved around three roommates living the Southern California life. Somers' Chrissy Snow and Joyce DeWitt's Janet Wood were best friends who needed a third roommate to pay the rent, and Jack Tripper became their answer, according to Three's Company. Over the years, the roommates dropped sexual innuendo everywhere, which was a sitcom rarity (via Cheat Sheet).
However, the third roommate changed more than once throughout the series run, as breakout star Somers was fired after five seasons. After four seasons, things were not working out on the set for her at all, according to Biography.
Suzanne Somers wanted what she felt she and other women deserve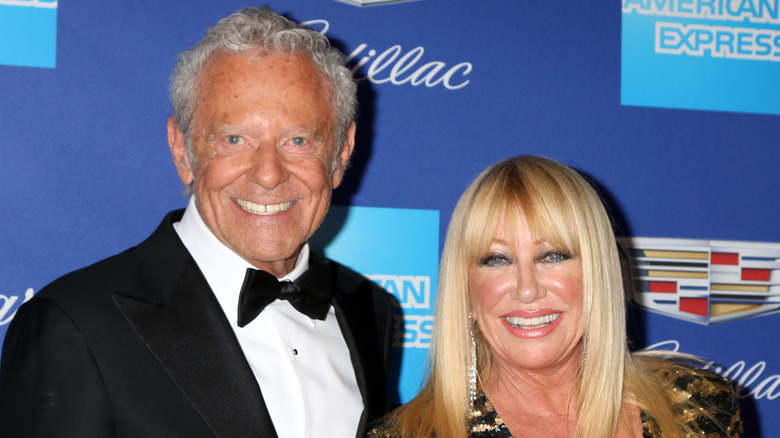 Shutterstock
Being the breakout star can come with perks, but sometimes a star might ask for too much, and that's how the producers of "Three's Company" felt about Suzanne Somers when it came time to re-negotiate her contract. In 1980, their reasons may have been acceptable, but today they have become more controversial.
"I'm looking around and thinking, 'Why are all the men...making 10 times more?'" Somers told the Academy of Arts and Sciences in 2009 (via Biography).
Although Somers was hired for $3,500 a week, when her star rose, so did her salary and she found herself instead making $30,000 a week. According to People, she later asked for $150,000 an episode and the response was not what she expected.
"The show's response was, 'Who do you think you are?' They said, 'John Ritter is the star.'"
When the show counter-offered an extra $5,000 an episode, Somers had it and called in sick to protest, never expecting that was the beginning of the end of her time with the sitcom. She never got another contract and Chrissy was phased off the show (via Outsider).
Three really was a crowd on the Three's Company set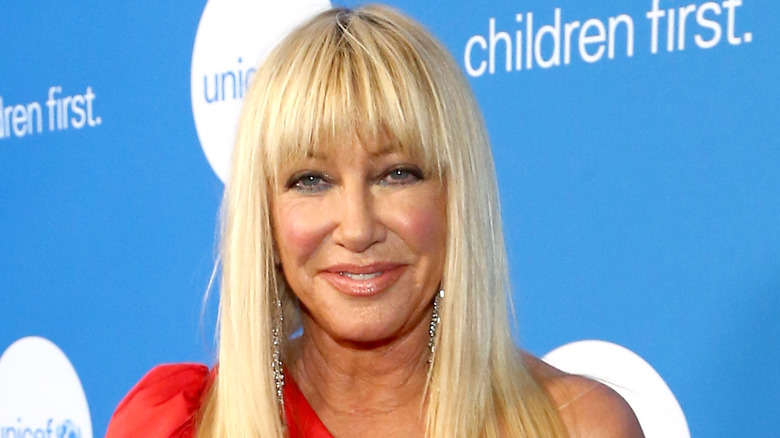 Tommaso Boddi/Getty Images
In fact, Chrissy's last scenes were spaced throughout the season with her always on the phone, as Chrissy had returned to her hometown to help a sick relative. Her scenes were never more than a minute long and she filmed them off-contract with no other actors around. The producers even built a separate set to film those scenes and keep her from her co-stars, and she was escorted by security guards while coming and going, according to Outsider.
"I probably would have never left network series," she says. "I would have kept on going and probably been in every sitcom after that were it not to end the way it ended. But I was ostracized. So I went away," Somers told People.
However, she did get one more crack at network TV in the 1990s when she had a starring role in the sitcom "Step by Step," which lasted from 1991 to 1998 (via IMDb).