The Truth About Zendaya And Kehlani's Relationship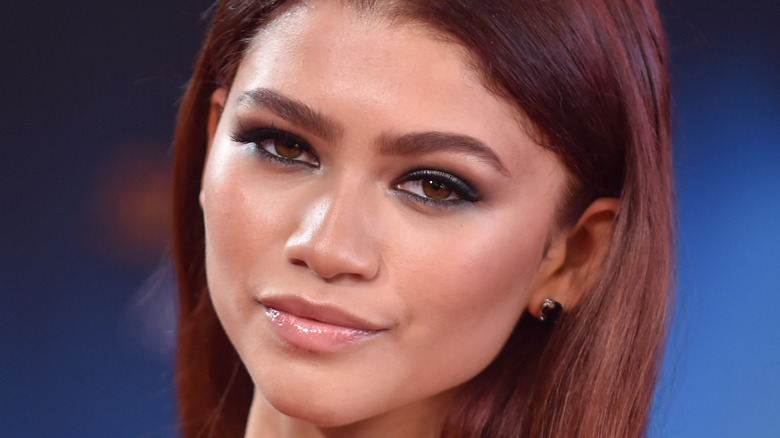 Shutterstock
Starting in show business at a young age, Zendaya has made her fair share of famous friends — but it turns out that one of her celebrity pals actually knew her before she stepped into the limelight. Way before either of them were household names, Zendaya and Kehlani were childhood friends (via Buzzfeed). Growing up in Oakland, the two used to sing together when they were young, and they were even almost in a band together with H.E.R., who shared the revelation in May 2021 (via Buzzfeed).
As reported in Billboard, during a conversation on "The Carlos Watson Show," H.E.R. revealed that she was once in a band with Kehlani and Dylan Wiggins (the son of D'wayne Wiggins' from the band Tony! Toni! Toné!) and that Zendaya was also supposed to be in the band. "We all used to sing together," H.E.R. told Watson (via Teen Vogue). "Zendaya was going to be in it at one point. But, yeah, they all grew up together. I came into the picture in Oakland and we used to perform together."
Zendaya and Kehlani stayed close over the years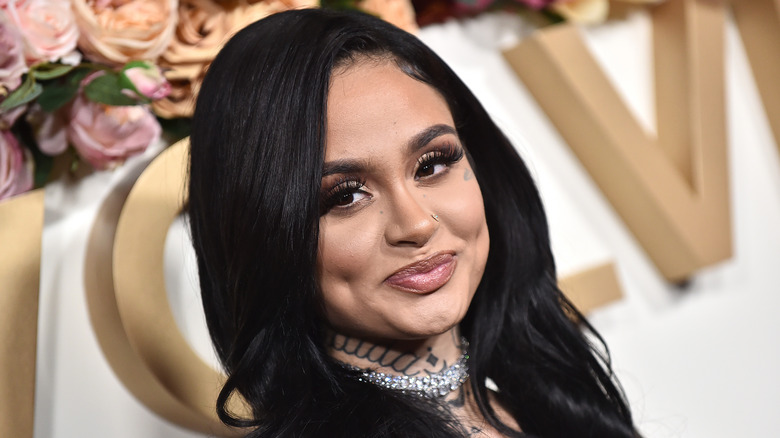 Shutterstock
They weren't just childhood friends, though. They've stayed close in the decade since, and they even consider themselves to be as good as family. In 2019, Zendaya made sure to be by her friend's side at her baby shower (via Vibe). A few months later, Kehlani took to social media to share a tribute for her "beautiful star sister" after Zendaya and designer Tommy Hilfiger collaborated on a collection for New York Fashion Week. "[In] 6th grade, you knew what you wanted, and I watched you work EVERY DAY SINCE AND LOOK AT YOU!" Kehlani wrote. "People use the word icon loosely ... but you are truly an ICON. ... I love you. I'm so damn in awe!!!!"
In the comments, Zendaya shared her love right back (via From The Stage). However, they're not just there for each other through the highs, they've also got each other's back during the lows. After Chris Brown made light of Kehlani's suicide attempt in 2016, Zendaya unfollowed him — despite the fact that they had a song out together called "Something New" (via Seventeen). She also shelved the music video for the track, despite the fact the Brown asked her to release it in 2020 (via Energy 94.1). It seems these two truly are friends for life.
If you or anyone you know is having suicidal thoughts, please call the National Suicide Prevention Lifeline​ at​ 1-800-273-TALK (8255)​.