Kim Kardashian Announces Her Surprising New Film Role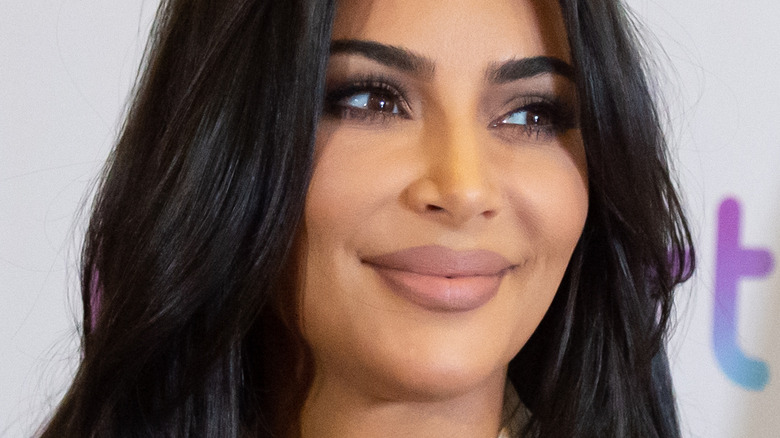 Shutterstock
Kim Kardashian may be bidding farewell to her reality show, but that doesn't mean she's giving up show business for good. In fact, she just announced an unusual new project — one might even call it "Keeping Up With the Kanines." 
On June 3, Kardashian revealed that she's voicing a character in the new "Paw Patrol" movie coming out later this month. She tweeted, "I'm so excited for you guys to hear me play Delores in @PAWPatrolMovie! Watch the trailer now and don't miss #PAWPatrolMovie in theatres and streaming on @paramountplus August 20." The model/businesswoman/influencer is one of a number of guest actors appearing in the movie, along with Marsai Martin, Yara Shahidi, Randall Park, Dax Shepard, Tyler Perry, and Jimmy Kimmel.
Kardashian's followers were excited to hear the news (and perhaps even more excited at the prospect of having something to do with their children). As one follower remarked: "Yay Kim, I'm so excited and happy for you. I hope I can go to the theater and see this."
Kim Kardashian plays a fancy French poodle
Just in case you don't have preschoolers in the house, "Paw Patrol" is a wildly popular cartoon series about a group of young dogs in the fictitious town of Adventure Bay. Each one is being trained to become a specific type of rescuer: Chase, the police dog; Marshall, the firefighter; Skye, the air patroller; Rubble, the construction worker; Zuma, the water rescuer; Tracker, who locates lost animals in the jungle; Everest, who conducts snow rescues; and Rocky, the recycler. They're led by a boy named Ryder, who sends them on missions such as rescuing penguins or saving town events like Easter egg hunts and corn roasts.
The full-length movie, as seen in this trailer, has the pups embarking on their biggest save yet: The power-hungry, cat-loving mayor of a nearby city has plans to destroy Adventure Bay. The pups have to navigate such unfamiliar challenges as a city traffic jam with the help of a new dog friend named Liberty (played by Martin). Kardashian's character doesn't appear in the trailer, but preview stills show that Delores is a classy-looking white French Poodle with big blue eyes and a classic pouf of fur atop her head.
As the mom of four children under age 8, Kardashian undoubtedly took on this project for their sake. North, Saint, Chicago, and Psalm are far too young to watch their extended family's antics on "Keeping Up With the Kardashians," but imagine the bragging rights they'll get for having a mom who got to work with Chase and Skye!