Kylie Jenner Reveals The Most Embarrassing Moment Ever Captured On KUWTK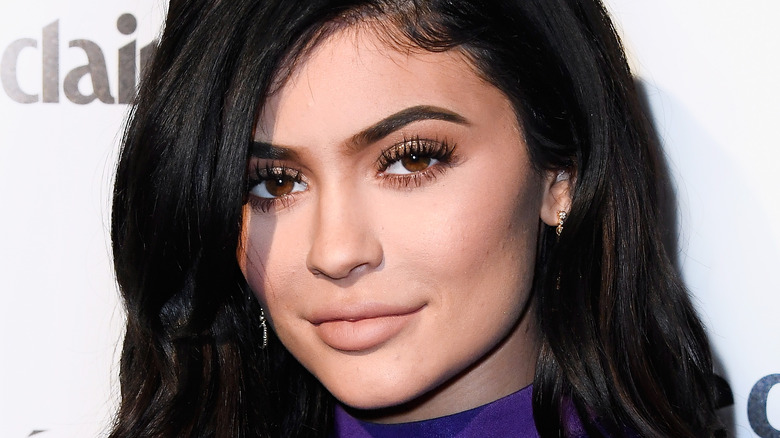 Frazer Harrison/Getty Images
"Keeping Up with the Kardashians" was a major moment in pop culture. The unstoppable reality show, which enjoyed a hugely successful 20-season run from 2006 to 2021 (as per IMDb), made icons out of its central family, from original breakout star Kim Kardashian to sisters Khloe and Kourtney, their mother Kris Jenner, and young 'uns Kendall and Kylie Jenner, her children from her second marriage to Caitlyn Jenner. Sole male heir Rob Kardashian popped up now and then, but he was never as popular as the women, despite a burgeoning sock empire (via Complex). 
Although "KUWTK" was hugely profitable for everybody involved (even Rob, presumably), for the younger members of the Kardashian clan, the show proved to be something of a catch-22. In 2019, Kylie took to Instagram to share an emotional post about how difficult it was to grow up in front of the whole world, arguing it simply "isn't normal." The Kylie Cosmetics founder admitted she'd frequently lost friends and her sense of self, and has struggled extensively with anxiety. Living in front of the cameras was tough, with one embarrassing moment sticking out in particular.
It was a pretty infamous moment on KUWTK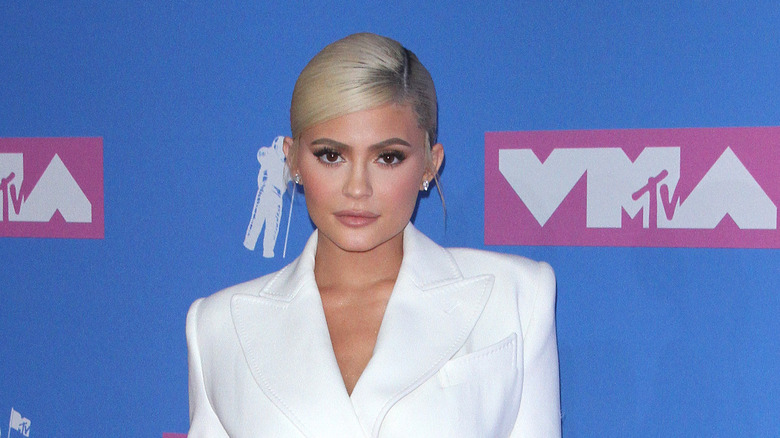 Shutterstock
It's worth noting Kylie Jenner was just 10 years old when "Keeping Up with the Kardashians" premiered, so much of her behavior can easily be chalked up to immaturity. As Refinery 29 notes, in one of the show's earliest episodes, she and Kendall recreated a "Girls Gone Wild"-style video, which understandably caused major controversy when it was broadcast. Kylie is seen spinning around on a stripper pole in Kris' bedroom at one point, and it's this moment the now fully grown business owner and mother cringes at. "The stripper pole was so embarrassing," she told E! News, admitting, "I wish it never happened." Although the scene had viewers clutching their pearls, as Refinery 29 argues, it wasn't nearly as inappropriate as it seemed. 
It was 2007. The Pussycat Dolls were the biggest girl band in the world with raunchy hits like "Buttons" dominating the airwaves. So-called "upskirt" shots of famous women — including Kim Kardashian's buddy, Paris Hilton — as they tried to exit vehicles were prevalent, and considered completely normal to boot. Likewise, Kim herself initially got famous following the release of a sex tape involving rapper Ray J. "Girls Gone Wild," meanwhile, was still a phenomenon. "To Kylie, dancing around a stripper pole wasn't something to be deeply embarrassed about — and it definitely wasn't about seducing men. There weren't even any men in the room. It was simply all in good fun, something that was normal at the time," the site notes.