The Real Reason Samantha Morton's Voice Was Replaced In Her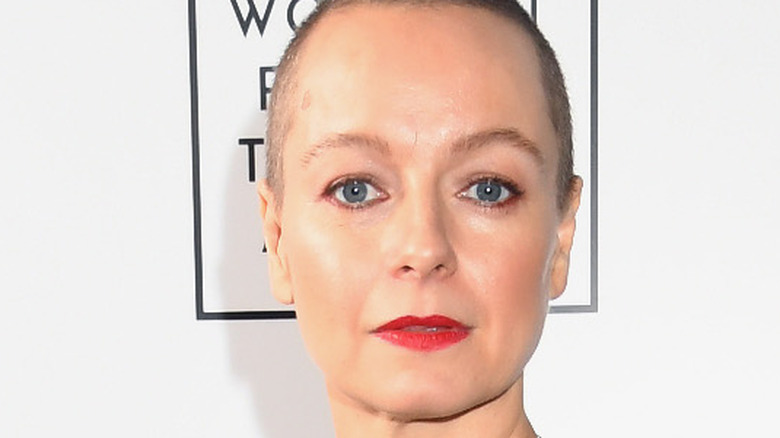 Dave J Hogan/Getty Images
Spike Jonze's 2013 sci-fi romance "Her" saw Joaquin Phoenix's lonely greeting card writer falling in love with a honey-voiced A.I. called Samantha, whose essence is captured by a never-glimpsed Scarlett Johansson (via IMDb). Although the premise might sound outlandish, Jonze's film sells the central romance beautifully, right down to a strangely moving sex scene between the two leads. The movie was widely heralded by critics, earning a huge 94% on reviews aggregator Rotten Tomatoes. As Flavorwire gushed, "Her" is "a film about the universality of romance." 
Elsewhere, Screen Anarchy notes how "Jonze also proves himself to be a very acute observer of the hypersensitive generation that was raised on the computer." Johansson is the ideal choice for a love interest the audience never actually sees, communicating Samantha's appeal entirely based on her iconic gravelly voice. However, actress Samantha Morton ("Minority Report," "The Walking Dead," as per IMDb) was originally cast in the role. The fact she shares a name with the character should've sealed the deal, but Morton was cut at the last minute. Here's why.
Samantha Morton was a victim of Spike Jonze's 'process'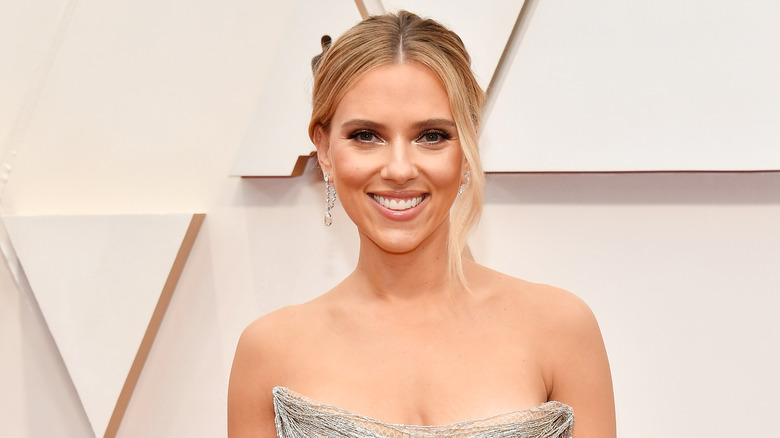 Amy Sussman/Getty Images
According to Vulture, Samantha Morton was originally cast in "Her" alongside Joaquin Phoenix, but Scarlett Johansson ultimately played the role, even though filming had already wrapped. As writer-director Spike Jonze said, "Samantha was with us on set and was amazing. It was only in post-production, when we started editing, that we realized that what the character/movie needed was different from what Samantha and I had created together. So we recast." This is nothing new for Jonze, who replaced Michelle Williams with Lauren Ambrose in "Where the Wild Things Are" while editing (via IndieWire). Jonze was quick to note the decision to recast Morton wasn't personal; rather, it was a result of his "not-quite-painless-for-everyone-involved 'process.'"
In an interview with Vanity Fair, Morton admitted one of her friends assumed she was just used for the harder work on set, almost as a placeholder until Johansson became available. However, the "Walking Dead" star reasoned, "You've got to put it all in perspective. It feels like I created a painting and then put it in the attic, and nobody's seen it — but it's fine because I know it's there." She was disappointed not to attend the film's premiere, with Morton feeling cut out of their onset family. Still, she acknowledged, "If you listen to my voice and you listen to Scarlett's voice, they're just completely different flowers." Morton confirmed there was no bad feeling whatsoever and she was thrilled the project did so well.