Terri Irwin's Stunning Net Worth Revealed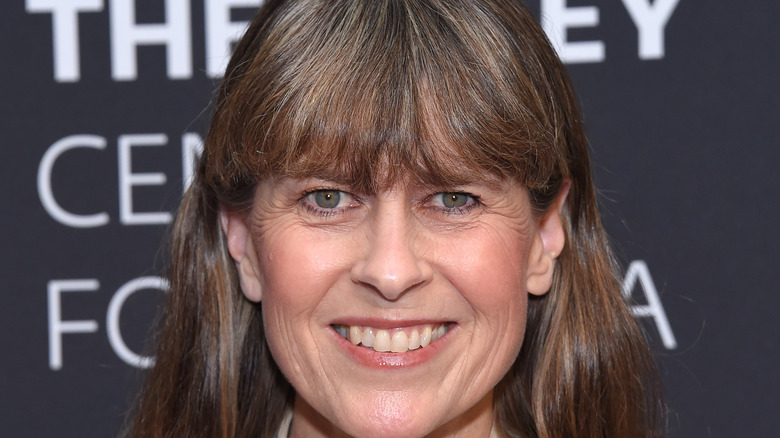 Shutterstock
Terri Irwin is gearing up to open her doors to fans once again as Season 3 of "Crikey! It's the Irwins" premieres on June 5, 2021. According to The Futon Critic, the show will open with "Crikey! It's a baby," as the family welcomed a new member, Bindi Irwin's daughter Grace. According to The Sun, Bindi gave birth to her baby daughter on March 26, 2021. Of course, Terri and her children have dedicated their lives work to continuing Steve Irwin's legacy, who died in 2006. According to the Australia Zoo website, the family has continued to educate the world about the amazing animals, all while keeping Steve's memory alive.
According to the Australia Zoo website, American-born Terri met Steve in 1991 when she was working on wildlife rehabilitation facilities in Australia. The Mirror noted that they fell head over heels in love. They married in 1992 and went on to have two children, Bindi and Robert Irwin.
In the years that followed, the family built a conservationist empire. They starred in "The Crocodile Hunter" and opened the Australia Zoo. Sadly in 2006, Steve was killed when he was pierced through the heart by a stingray barb. In the years that followed, The Mirror noted that Terri said, "In the 10 years since, I haven't dated or even thought about it. Because I'm not afraid to be on my own."
The family has continued to pursue Steve's dream, as they star in "Crikey! It's the Irwins" and continue to run the zoo. But how much is Terri now worth? 
Terri Irwin is worth millions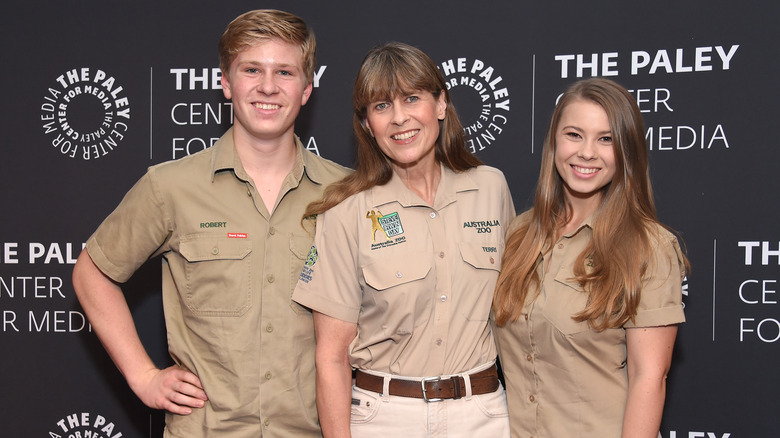 Shutterstock
The work of Terri Irwin and her family hasn't just ensured that the world knows more about animals and how to protect wildlife, it's reportedly also earned her quite a lot of money. According to Celebrity Net Worth, Terri Irwin is worth around $10 million.
Alongside owning the Australia Zoo in Queensland, she starred in "Croc Files" and "The Crocodile Hunter Diaries" with her family. She's worked in veterinary clinics and in 2006, she became an honorary member of the Order of Australia. She was honored for her services to wildlife conservation and tourism.
Speaking about "Crikey! It's the Irwins," Terri told You, "Doing this new TV series is a way of focusing on how this new generation is tackling conservation and keeping alive that crucial connection between humans and the world we live in. If we care about a species or an environment, we are more likely to look after it."
While she's continued her husband's work, Terri said that by focusing on the work she does with both animals and children, she's forced to "live in the present," instead of focusing on her past and, of course, the devastating loss of her husband. "Steve is here in spirit watching everything we achieve; at the zoo there's a huge billboard of him grinning, to remind everyone that what we're doing is a hugely positive thing," she said.