Why Hotels.com's Captain Obvious Looks So Familiar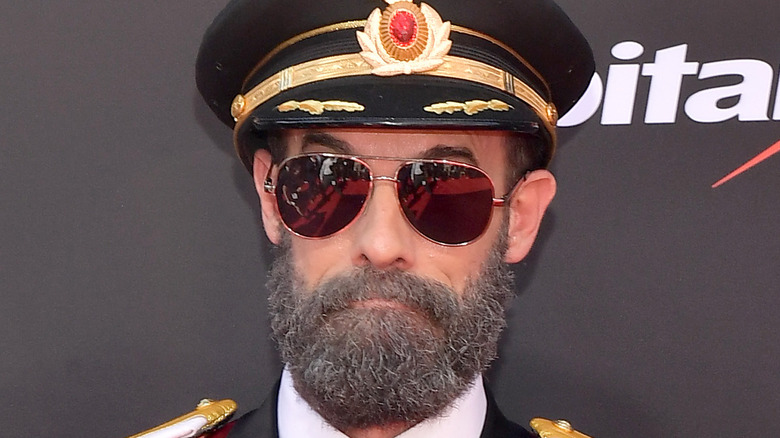 Matt Winkelmeyer/Getty Images
At this point, Hotels.com's Captain Obvious has become more recognizable than the brand itself. Since 2014, the brand's spokesman has been involved in dozens of hijinks to promote the site and help "travelers make the obvious choice" to book with Hotels.com (via The Drum). He's even had the help of some pretty high profile faces like Chad Michael Murray and Stephanie Beatriz.
But what about the mascot himself? If you feel like you've seen (or heard) him in something before, that's because Captain Obvious is played by Brandon Moynihan — an actor and cinematographer according to his IMDb page. Moynihan has been in the acting business for over a decade, and has starred in shorts like "All That Glitters," "The Hacks," and "Meet the Zillas." But it's his work as Captain Obvious that has truly propelled him to familiarity among American and British viewers, so much so that he is often recognized on the street.
Brandon Moynihan is a superstar at his children's elementary school thanks to Captain Obvious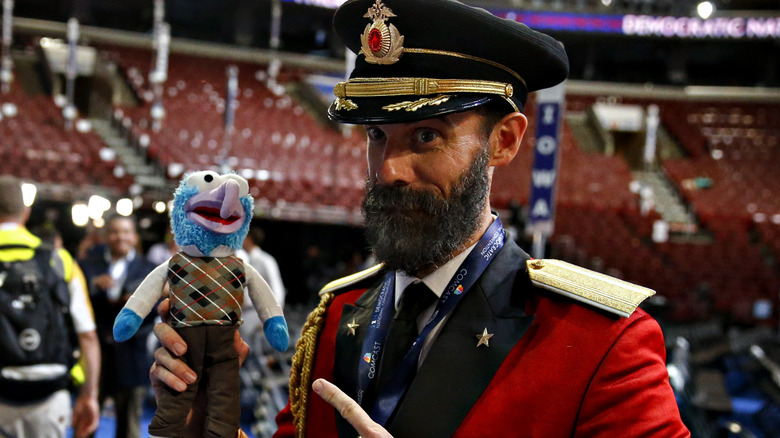 Bloomberg/Getty Images
"I get recognised more and more especially in airports," Moynihan told LinkedIn, going on to explain that he's getting increasingly popular among his children's friends. "I'm also very popular at my kids' elementary school," he continued. "Picking them up and dropping them off are definitely my red carpet moments."
There are a lot of perks to Moynihan's role as Captain Obvious, but none more so than who he gets to spend time with. "Getting the opportunity to work with so many amazing people" is a perk, and "definitely the time I get to spend with my wife and kids." The actor describes being a dad as being his "most important role", but he also recognizes that he's "an incredibly fortunate person to have such a fun job."
And while he doesn't disclose whether being a brand spokesperson gets you free hotel room upgrades or free room service, Moynihan is appreciative of the freedom that Hotels.com gives for his comedy in the commercials. "[They] have a great self awareness and they're not afraid to push the envelope with the crazy stuff I get to do as Captain Obvious," the actor explained. "That's definitely a perk."