What Does John Mayer's New Song Last Train Home Mean?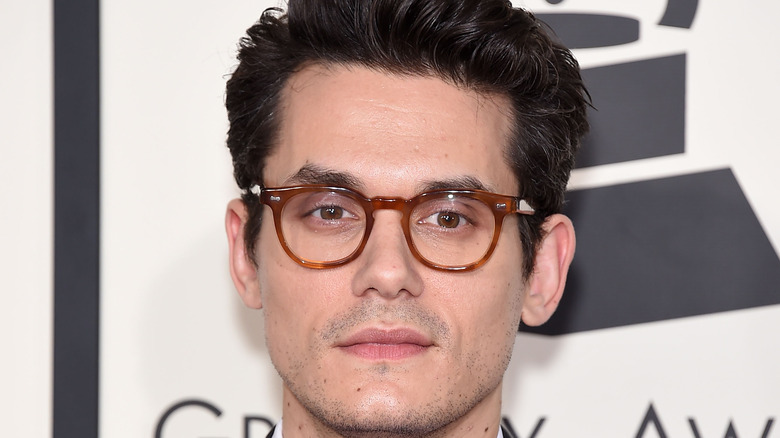 Shutterstock
John Mayer has a new song and it'll take you on a one-way trip back to the '80s. The soft-rock single, "Last Train Home" featuring Maren Morris, gives off major "Africa" by Toto vibes, according to The New York Post, with a synth-heavy track. Mayer even went as far as to get Toto's percussionist, Lenny Castro, and their former touring member, Greg Phillinganes, to appear in the song (via Guitar World). 
"Last Train Home" will appear on Mayer's next album, "Sob Rock," which is set to release July 16. Mayer has said that the full album was "made to bring comfort," according to Vulture, because of its '80s themes. Not only does the music sound like something from a John Hughes movie, but the album's cover art is very "Miami Vice" and the music video for "Last Train Home" features Mayer and Morris wearing '80s-inspired leather jackets. Overall, Mayer really nailed it with the nostalgic theme. 
Mayer wanted to make music that reminded him of 'a safer time'
If it wasn't for the pandemic, we might not even be getting such a throwback version of Mayer. The "Your Body Is a Wonderland" singer told The Wall Street Journal that because of his fears during COVID-19, he turned to comfort and what's more comforting than his childhood in the '80s. Mayer said he asked himself, "What music makes me feel like everything's going to be OK?" and it was the songs of that specific time period. Mayer said there was "a security-blanket aspect about that sound that [reminded him] of a safer time," and he wanted to share that feeling with his fans. 
When it comes to "Last Train Home," the song is also about sharing those intimate details with someone you love. For instance, in the lyric, "If you wanna know me, then you gotta know me through and through" shows that Mayer wants his loved one to know everything about him (via Republic World). The chorus also says, "So if you're coming with me, let me know/Maybe you're the last train/Maybe you're the last train home," implying that if someone is down for the ride after knowing all they do about him, they may just be the one.