Robert Irwin: How Much Is Steve Irwin's Son Actually Worth?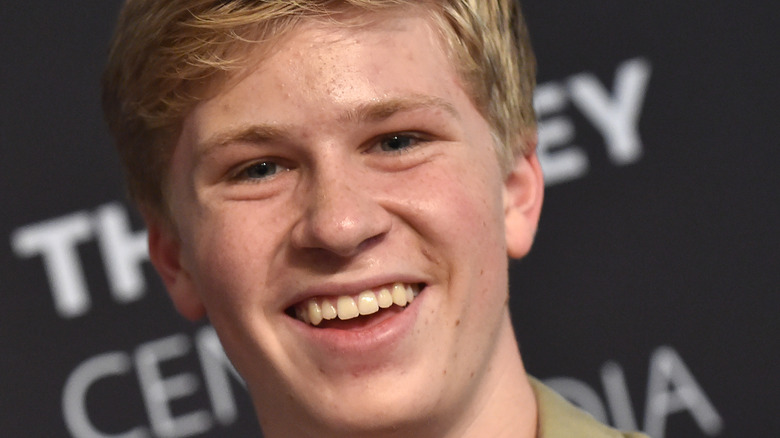 Shutterstock
While we'll always remember the late Australian zookeeper and television personality Steve Irwin, the family's next generation continues to make the wildlife community proud. While Irwin's daughter Bindi, 22, is a conservationist with a television career of her own (via Australia Zoo), 17-year-old son Robert's resume is just as impressive. As per Discovery, Robert co-hosted the show "Wild But True" on Discovery Kids in 2015, and has since become a household name as a television personality. Combined with a serious career in wildlife photography, it seems Robert's talent has no bounds — and he has a stunning net worth to go with it.
According to IMDb, Robert has appeared on television since childhood, and shows no signs of stopping. After "Wild But True," Irwin's son appeared on Animal Planet's "Wild Times" in 2018, a show all about his family's antics and their love of animals. Only continuing Steve Irwin's legacy, Robert, Bindi, and mother Terri currently appear on Animal Planet's "Crikey! It's the Irwins," a docuseries that follows their earth-shaking, seriously-untamed adventures. Apart from shows based on his family's life, Robert has branched out into late night TV. The teenager regularly appears on "The Tonight Show Starring Jimmy Fallon," where he brings animals like adorable baby black bears, apart from "The Kelly Clarkson Show" and "Entertainment Tonight." Sharing his animal expertise with the world, his TV appearances undoubtedly contribute to his hefty net worth.
Everything to know about Robert Irwin's net worth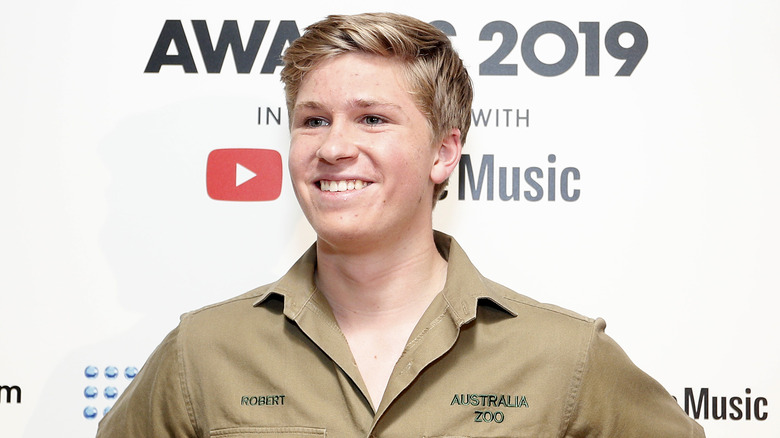 Lisa Maree Williams/Getty Images
Unbelievably enough, Robert's television career is just one of his many talents. For one, he is also an author, releasing a series of books titled "Dinosaur Hunter" in 2015 (via Books Inc). All about living in prehistoric times with dinos, the books follow Robert's fantasy adventures in regions like Queensland to Asia. But Robert's true passion is behind a camera, and he's made serious moves to be taken seriously in the professional wildlife photography realm.
As per Robert's own website, his stunning animal photography has been featured in publications like Australian Geographic, and has even shot the cover of several issues of Crikey Magazine. According to Australian Geographic, Robert even won the title of runner-up in their prestigious 2016 Nature Photographer of the year competition (via AG), and recently won the Natural History Museum's Wildlife Photographer of the Year People's Choice Award for a bushfire photo (via 7 News). As if that wasn't enough, the young Irwin is also laser-focused on philanthropy through his family's Wildlife Warriors foundation (via Wildlife Warriors), and even met with Prince Charles to discuss conservation (via ET Online). 
With so much going for him, it makes sense that Robert's net worth rounds out at a stunning $3 million (via Celebrity Net Worth). Likely amassed through family wealth and his own achievements, Robert is living quite comfortably.