Gal Gadot Was Paid A Shockingly Low Amount To Star In Wonder Woman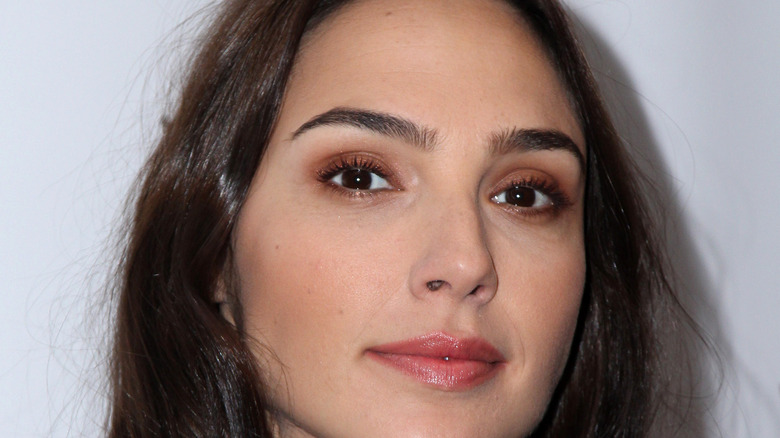 Shutterstock
Actress Gal Gadot is one of the most successful women in Hollywood right now. After years of appearing in big-budget films like "Fast & Furious," "Knight and Day," and "Date Night," the Israeli star landed her breakout role in the 2016 "Batman v Superman: Dawn of Justice" (via IMDb). Gadot joined the DC Extended as Diana Price, a.k.a Wonder Woman. To date, she has starred in Patty Jenkins' "Wonder Woman," "Justice League," and "Wonder Woman 1984." For her work in the "Wonder Woman" sequel, Gadot — who has had a stunning transformation — was paid $10 million dollars (via Insider).
Though that may seem like a large sum, it's important to remember that many of the male action stars are paid double that amount. This directly represents the gender pay gap that is still very apparent in Hollywood. According to Forbes, Henry Cavill, who played Superman in the DC Universe's 2013 film "Man of Steel" earned $14 million for his role. In the Marvel Universe, Robert Downey Jr. earned an upfront salary of $20 million for playing Iron Man in "Avengers Endgame," and an additional $55 million on back-end points (via IndieWire). Though there is clearly a lot of work to do before women and men earn equal sums for their work, Gadot is helping to lead that change. Her salary for "Wonder Woman 1984" was a huge jump from her payment for the first film (via IndieWire).
Gal Gadot received a fraction of the amount her film earned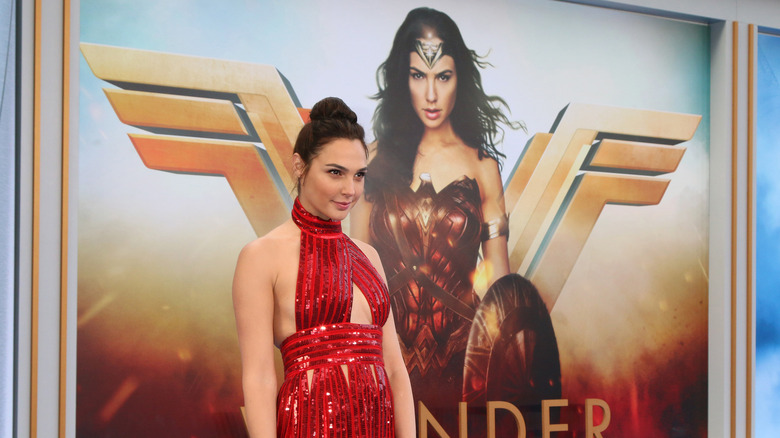 Shutterstock
For embodying the iconic role of Wonder Women in the 2017 film of the same name, Gal Gadot – who's life changed dramatically after coming to Hollywood — was compensated only $300,000 dollars (via StyleCaster). This number is very low considering Gadot was portraying one of the most famous superheroes in the world in one of the most successful film franchises, the DC Universe. What made the news of her low salary even more upsetting was the revelation that the film took in over $821 million at the worldwide box office (via StyleCaster). Despite these shocking statistics, the "Wonder Woman" director Patty Jenkins insists that Gadot doesn't focus on the money.
She told Vanity Fair, "Gal is someone whose primary focus is doing good with her character, and that is such a special thing, to have a Wonder Woman like that in the role. She's not looking for glory or fame — she's always asking, 'What can we do with this that will be good for the world?'" In the same interview, Gadot added that it's important to her to be the representation young girls rarely have. She explained, "I think it's so important — and of course it's ultra-important for me because I'm a mother of two girls — to show [girls] the potential of what they can be ... they can be bigger than life."
If one thing is clear, Gadot is an amazing role model for people everywhere.