What Does Brothers Osborne's All Night Mean?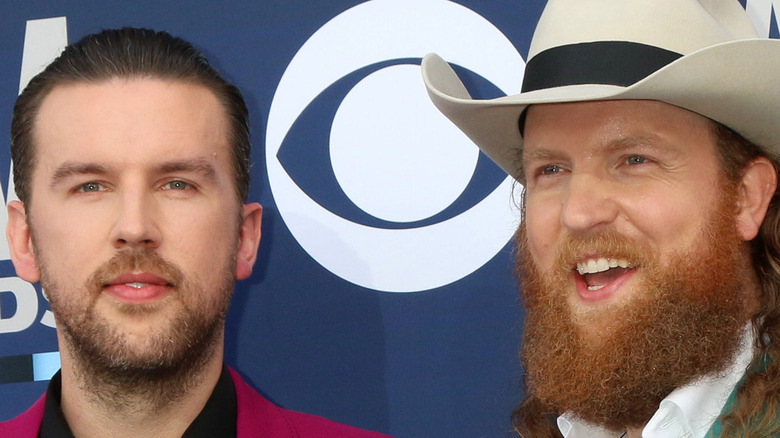 Shutterstock
Brothers Osborne's "All Night" is the party anthem we didn't know we needed, and when analyzing the lyrics, it's the gift that keeps on giving. Released in May 2020 (via Rolling Stone), the country-disco bop is equal parts positivity and rowdiness, inviting listeners on a night out that's all about having a good time. While we're still not over John's guitar solo or TJ's deep vocals, it's the lyrics that keep us playing the song again and again. Curious about the real meaning? Here's everything you should know.
As per American Songwriter, Brothers Osborne saw "All Night" as the perfect song to release during the pandemic, seeing it as a dose of much-needed positivity and hope. This "feel-good party anthem" was a song the brothers wanted to create for a while, especially as a contrast to their more emotional ballads. About the peppy track, the brothers told the outlet that "every now and again you need a song that's just about having a good time and partying and letting your hair down and not overthinking it." Yeah, we'll raise a glass to that!
Everything to know about the song All Night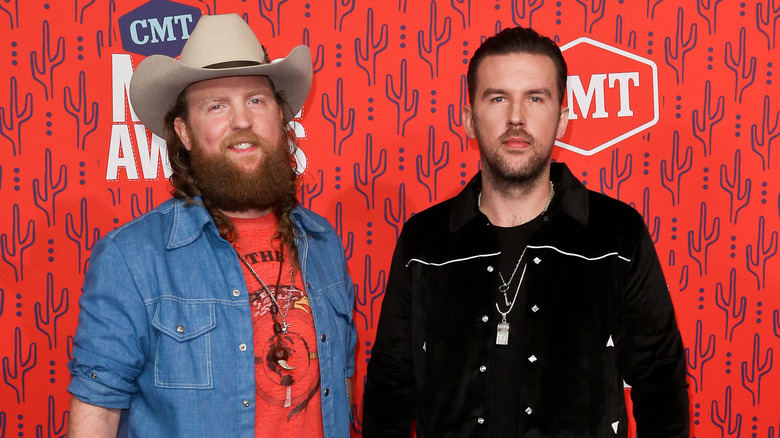 Shutterstock
When getting down to the nitty-gritty of the lyrics, "All Night" is line-after-line of rambunctiousness, good old fun, and lots of wordplay. The song starts with, "I got the good if you got the time / I got the moon if you got the shine," a lyric structure they keep throughout the verses (via Genius). These mentions of a good time, moonshine, backbeats, and "solid gold country 33" show what fun means to the Brothers Osborne, and we're into it!
Explaining their inspiration to The Country Daily, the Maryland-raised duo said it was all about getting their fans singing. "We wanted to write a song that just felt good ... that no matter what happened we knew that our fans at our shows were gonna love to sing along to, and that's what we did." True to form, the chorus is catchy to a tee, including carefree lyrics like "get, get, get to livin', feelin' alright ... I got the all if ya'll got the night," alluding to an "all night" revelry.
The bridge of the song is especially poignant, with lyrics like "What good is a saint if you ain't got the sinnin'? / What good is a life if you don't get to livin'?" summing up the meaning of the song. It clearly points out that we only have one life, so as John told American Songwriter, "put on your dancing boots, crank this one up and commence to dancin'."