Brothers Osborne: The Country Duo Is Worth More Than You Think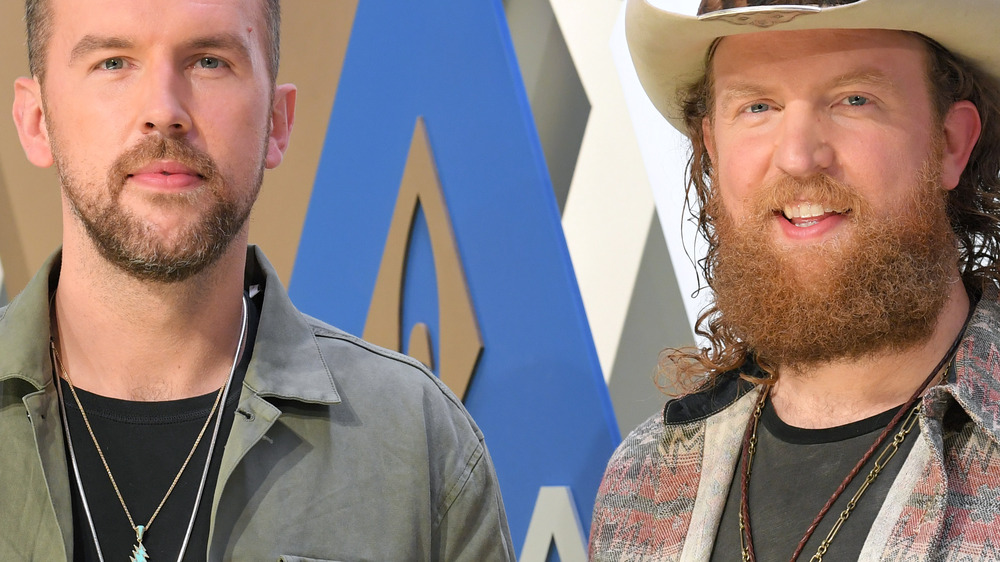 Jason Kempin/Getty Images
Brothers Osborne — i.e., T.J. and John Osborne — are two well-known faces in country music right now. The Maryland natives, who grew up surrounded by the sounds of country and rock, started to seriously dive into music as teenagers, forming their own cover band Deuce & a Quarter. Music was their future. They made a move to Nashville as 20-somethings to pursue their musical careers and eventually signed a deal with Warner-Chappell/King Pen Music in 2011 (via iHeartRadio). Following their debut single "Let's Go There" in 2013, the brothers slowly started building a following.
And success wasn't too far off, with their breakthrough coming in 2016 with their debut album Pawn Shop (via Billboard). Today, the brotherly duo has seven Grammy nominations to their name, as well as four CMA awards on the shelf (via TIME). And at the upcoming 56th ACMs, taking place on Sunday, April 18, the duo is up for Duo of the Year and Album of the Year for their latest album Skeletons. According to their website, Skeletons aims to evoke uplifting melodies from early Brothers Osborne hits and to show the brothers' true selves through intimate lyrics.
Considering the successful career these brothers have carved out for themselves over the past decade, what might their net worth be today?
TJ Osborne's net worth is higher than John's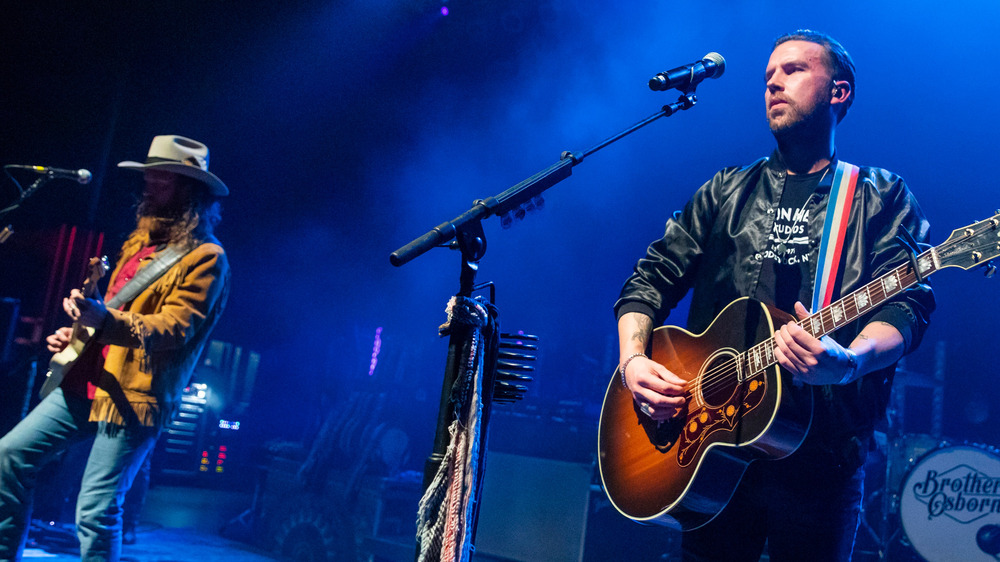 Scott Legato/Getty Images
From a young age, T.J. and John Osborne were always close as they were the two middle siblings in a family with five kids (via CBS). As teens, they formed the cover band Deuce & a Quarter with their dad, performing cover songs at bars in their Maryland hometown of Deale. As said, music seemed like it was always going to be the future for the Brothers Osborne.
Today, the duo's music is a fearless combination of traditional country with rock-and-roll influences. The country music artists say they get their inspiration from rock icons, including the Rolling Stones' Mick Jagger and Keith Richards and Led Zeppelin's Robert Plant and Jimmy Page. Besides their music and awards, Brothers Osborne have been making headlines recently as lead vocalist T.J. came out as gay, making him the first openly gay artist signed to a major country label, per TIME.
According to Idol Net Worth, T.J. Osbourne is worth $10 million while his brother John Osbourne's net worth is around $5 million. Meanwhile, YouTubers.me estimates that the brothers are earning up to $415,000 per year just from their YouTube content.