Inside Carly Pearce's Relationship With Country Star Michael Ray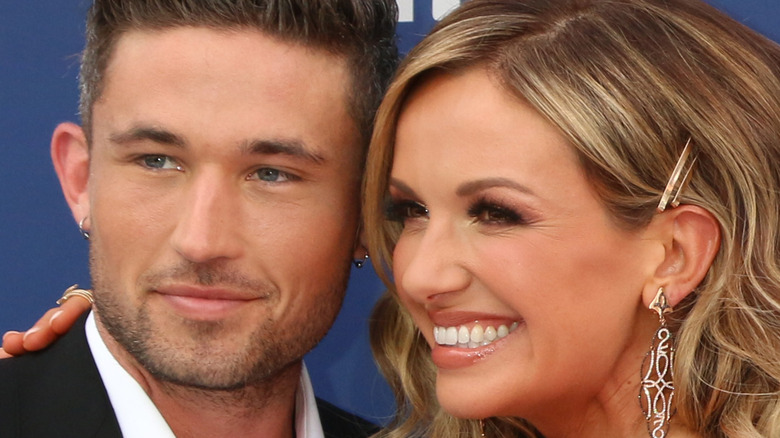 Shutterstock
Country music seemed to gain another power couple when musicians Carly Pearce and Michael Ray married in October 2019, but the couple's relationship proved to be short-lived. Not even a year after their nuptials, Pearce and Ray announced their separation, and Pearce filed for divorce in June 2020, according to People. At the time, Pearce said, "I believe we don't go through things that we're not supposed to go through. My love was real. I will stand by that forever."
Pearce is most known for her duet with Lee Brice, "I Hope You're Happy Now," while Ray has topped the charts his hit, "Kiss You in the Morning." Pearce and Ray also debuted a duet together "Finish Your Sentences" while still together, and Pearce wrote the song "Heart's Going Out of Its Mind" as a romantic tribute to her husband at the time. Both songs were featured on Pearce's sophomore album. Most recently, Pearce released "29" in February to critical acclaim. The songs on the extended album seem to convey her emotions from their divorce, according to the Tyler Morning Telegraph.
Ray allegedly moved onto another relationship not long after the split — he was rumored to be dating country superstar Travis Tritt's daughter Tyler — and fans were left wondering what went wrong between Ray and Pearce, who dated a year before marrying, according to Country Now. Pearce opened up to People about the breakup, claiming she did everything she knew to save the marriage, but love wasn't the solution, adding, "It takes two people to work on something."
Quarantine didn't help the couple overcome their incompatibility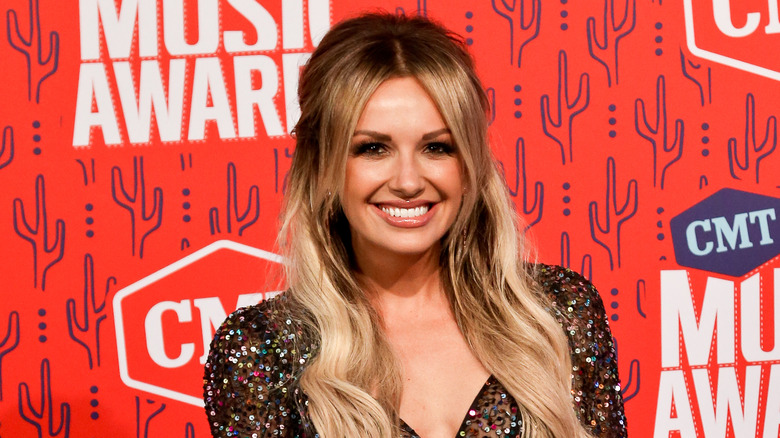 Shutterstock
According to Nashville Lifestyles, Carly Pearce and Michael Ray began dating in summer 2018 after meeting through friends years before. Pearce hadn't yet launched her music career at the time, but she made the first move after the two began playing shows together. "I've had a crush on him for a really long time and just always thought there was more to that pretty face, and there totally is," Pearce told the publication. "I did what every girl does in 2018, slid into the DMs. And he'll tell you it took him a second to get it."
Ray told the outlet the two fell in love partly because of their shared values and commitment to family. The couple said they went from hanging out one night to moving in together. Ray proposed on December 19, 2018, and the couple were married almost one year later. 
As for their divorce, Pearce told People that while quarantine wasn't the cause of their breakup, it likely didn't help either. She hinted that trust was a big issue between the two, and their marriage was already in trouble before confinement. She added that quarantine did "give me time to really deal with it." She said she worked through the pain of the breakup through therapy and by adopting a puppy she named June. "I'll always kind of look at her as a little bit of a lifesaver," Pearce said.