What Does I Hope You're Happy Now By Carly Pearce And Lee Brice Mean?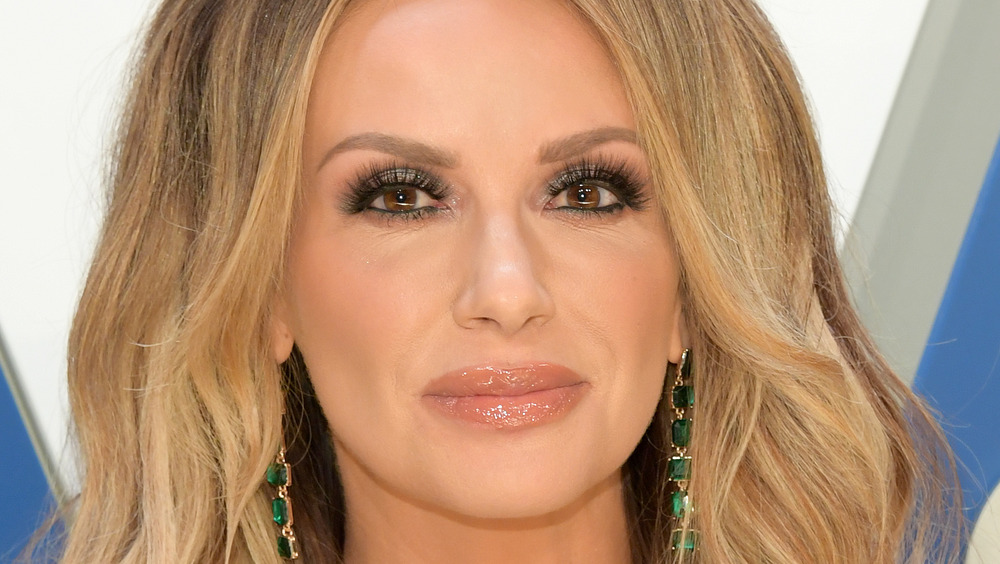 Jason Kempin/Getty Images
Country music singer-songwriter Carly Pearce knows a thing or two about heartbreak. Her song "Messy" explores the harsh realities of trying to move on after ending a relationship, while her ballad "Heart First" perfectly encapsulates all of the different emotions this universal experience can stir up. For a different take on this important subject, Pearce teamed up with fellow country singer-songwriter Lee Brice.
The duo released the hit song in 2020 and it reached No.1 on the Billboard County Airplay charts, via Taste Of Country. "I Hope You're Happy Now" was nominated for Song of the Year at the Country Music Association Awards, as well as, music video of the year. Though it didn't win in either category, Pearce and Brice took home the CMA Award for Musical Event of The Year for the song. 
Upon hearing he won his first CMA Award, via Music News, Brice said, "I can't even begin to express the gratitude I Have for this single moment... Thank you from the bottom of my heart. Carly—thank you for believing in me! Thank you, CMA! Thank you to my fans for being the best and I'm looking forward to this upcoming year with you all."
Pearce wrote the song about an ex-boyfriend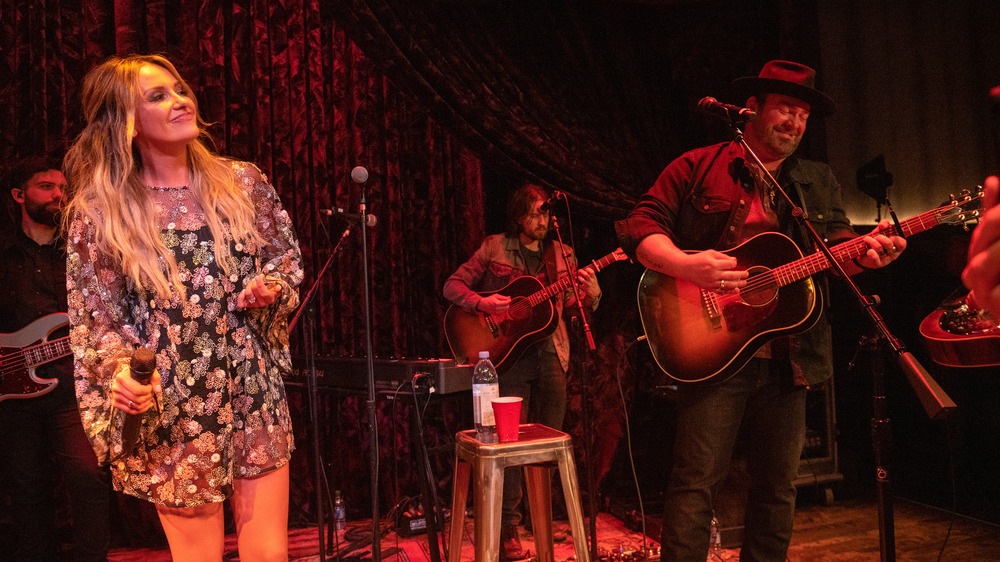 Jason Kempin/Getty Images
Carly Pearce penned the song "I Hope You're Happy Now" with Luke Combs, Randy Montana, and Jonathan Singleton and released it on her self-titled sophomore album. This was Pearce's first time writing a song with another artist.
In an interview with The Boot Pearce explained, "I knew that I wanted to write a duet, and I just started to tell my side of something that I think so many of us go through, which is that sometimes you get complacent in a relationship, or you get comfortable, and you're not really in love with this person. You're just in love with the idea of being comfortable, and with someone."
Pearce wrote this song about the man she dated right before her ex-husband Michael Ray. The song is written from the perspective of both Pearce and her ex-boyfriend. Pearce sings as herself while Lee Brice sings the part of her ex. The song begins with Pearce apologizing to her ex for not wanting to continue the relationship but ultimately both parties wish each other happiness in their separate futures. In the behind the scenes video for the song, Pearce shared that she believes that the person she wrote the song about is in a good place now.