The Clue We Missed Years Ago That Prince Harry Would Name His Daughter Lili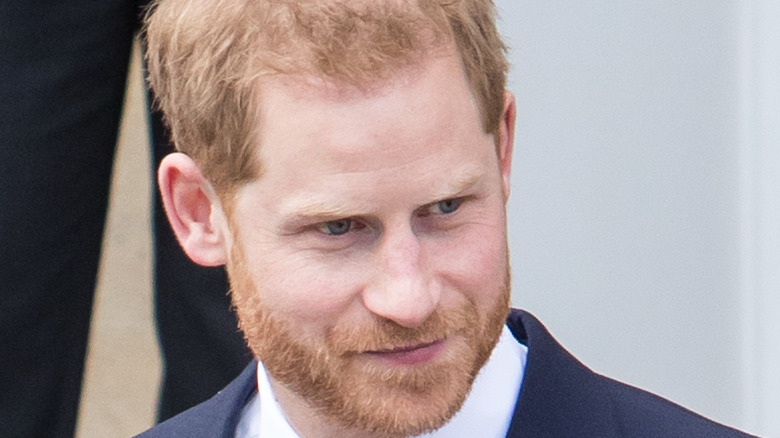 Shutterstock
Royal watchers have been betting for months what Prince Harry and Meghan Markle would name their second baby. Practically since the world found out she was pregnant, speculation has run rampant! A top guess? Philippa, with People reporting this moniker would have paid homage to the recently-deceased Prince Philip.
But alas, the royal couple announced their daughter's birth over the weekend and shared their actual name choice — Lili. Her meaningful full name is Lilibet Diana Mountbatten-Windsor, which honors both the child's great-grandmother, Queen Elizabeth, and her grandmother, Diana (via CNN). For those who don't know, as Yahoo! notes, Lilibet is Queen Elizabeth's nickname — and now her great-great-granddaughter will be called a nickname of her nickname. Cute!
Meanwhile, it turns out Harry may have hinted years ago that he had the name Lili in mind if he and Meghan were to welcome a baby girl. But wait — how did we miss it? Well, the mention was blink-and-you'll-miss-it quick.
Prince Harry was struck by a name like Lili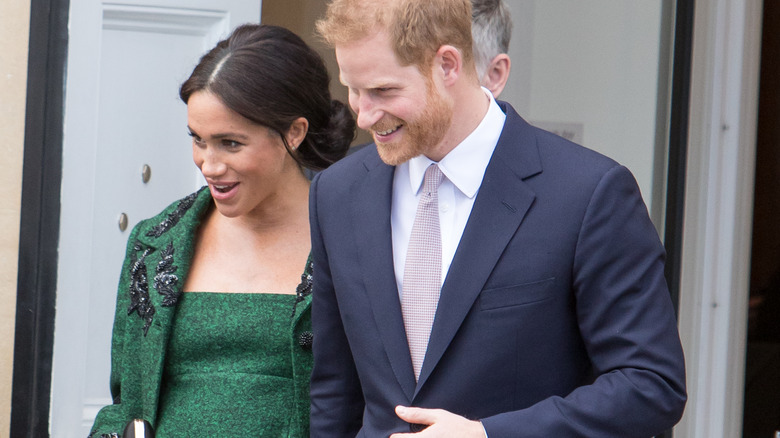 Shutterstock
As People reports, it was in 2019 when the Duke and Duchess of Sussex were expecting Archie, and had not disclosed his gender, that they asked a group of school-aged kids in Birkenhead for baby name help.
One girl's name was Lily, and Harry asked her mother how the moniker was spelled. Hmm...
Of course, while pregnant, Meghan received tons of baby name ideas from fans and followers, notably while visiting Australia, as confirmed by Us Weekly. The outlet reports during another school visit, Meghan showed interest in the name Amy, saying to a child who suggested it, "That's a really pretty name, I like it. We'll have to think about it." We can only imagine how much unsolicited baby naming advice she received!
In the end, the famous parents welcomed a boy, Archie. But clearly Harry held on to the name idea from that time for his future daughter, and the name could not be more beautiful!