The Real Meaning Behind Dylan Scott's Nobody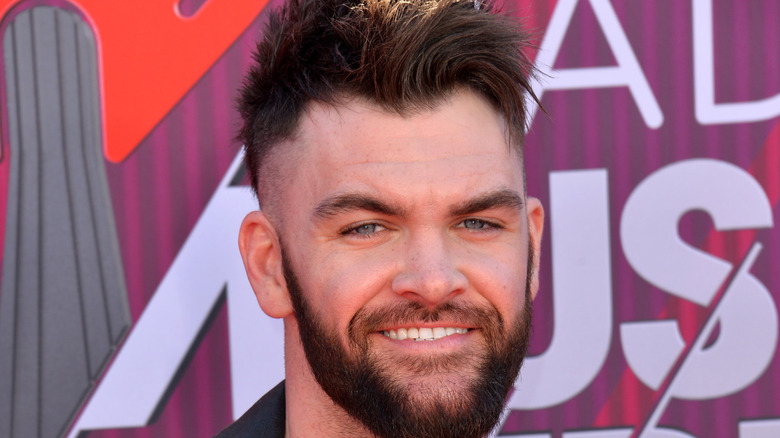 Shutterstock
Dylan Scott's latest single, "Nobody," has officially reached gold status, according to Music Row. Not only has the song given Scott his second No. 1 single on country radio, but the artist is also nominated for Breakthrough Video Of The Year at this year's CMT Music Awards for "Nobody". During the awards show, Scott will also be taking the stage as one of the night's performers (via Music Row). 
With so much good news, Scott is feeling "very thankful and blessed," and all from a song that has a special meaning to the country singer. If you've listened to the song, the lyrics are very romantic and definitely take inspiration from Scott's relationship with his wife, Blair Robinson (via Billboard). You can even see that in the home videos and behind-the-scenes footage of Scott and his family in the official live music video (via YouTube). However, the song would have never come to be if it wasn't for a last-minute invite one of the songwriters, Dallas Wilson, received one night. 
Scott said that he just wanted to 'write a simple love song'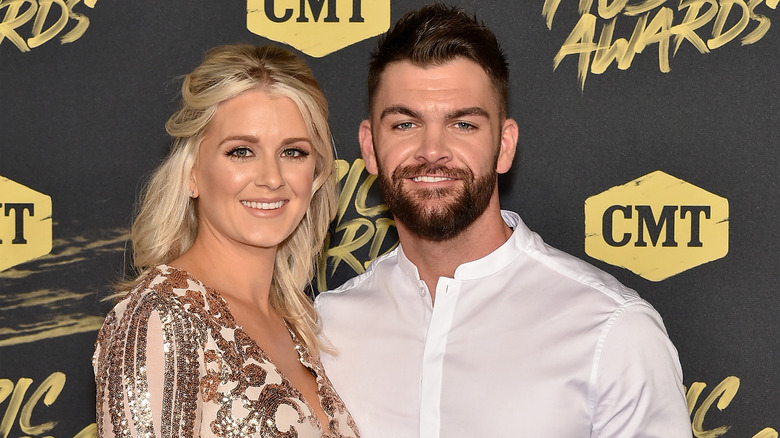 Mike Coppola/Getty Images
The true origin of "Nobody" is a bit more spiritual. Back in 2018, before Wilson was about to hit the road with Scott, he was invited to attend a church group by one of his friends. Wilson told Billboard that at first, he wasn't feeling it, but "ended up going, and basically, the start of [the song's] melody kind of popped in [his] head." That's why you kind of hear a gospel inspiration to the song if you listen closely. 
While the melody is church-inspired, the lyrics are undeniably about Blair Robinson. According to Billboard, Scott wrote the lyrics for his wife. He even said that "love songs are kind of easy" for him and that he just wanted to "write a simple love song." It may be simple to Scott, but with the backing track, it's a very emotional and inspiring song. 
Scott even recorded a "stripped" down version of the song that feels more intimate as he sings lyrics like "Girl nobody, nobody, nobody, is gonna love you like I do" (via Sounds Like Nashville). If you can't get enough of "Nobody," there's also the official music video that you can watch that shows Scott and his wife watching footage from their wedding day right before dancing around together (via People). Talk about a happily ever after.