What Does Brooks & Dunn And Luke Combs' 1, 2 Many Mean?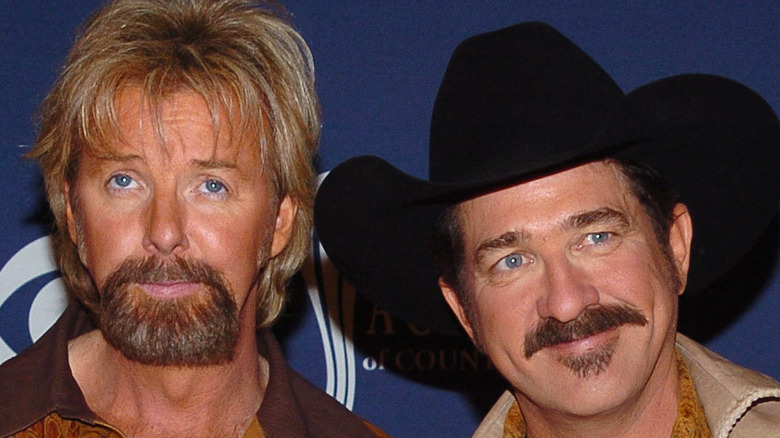 Shutterstock
Luke Combs has a new song out with country legends Brooks & Dunn, and it's definitely grabbing the attention of fans of the genre. The pairing of Combs with Brooks & Dunn was bound to happen sometime — both have been fixtures in the country music scene for years.
Their song together is called "1, 2 Many," and it's about something that many of us might experience at some point in our lives: a night (or nights) that result in drinking just a little too much. In fact, the lyrics to the song really show that it's about drinking to excess, even when you know you probably shouldn't. The lyrics include lines like, "There's no stopping me once I get goin'/Put a can in my hand, man I'm wide a** open/The tick-tock of that clock is like a time bomb/By half past ten, I'm half past tipsy/At quarter to 12, man I've done had plenty/The countdown's on when the first beer hit me/Five, four, three, two, one, too many" (via Musixmatch).
Luke Combs has something to say about '1, 2 Many'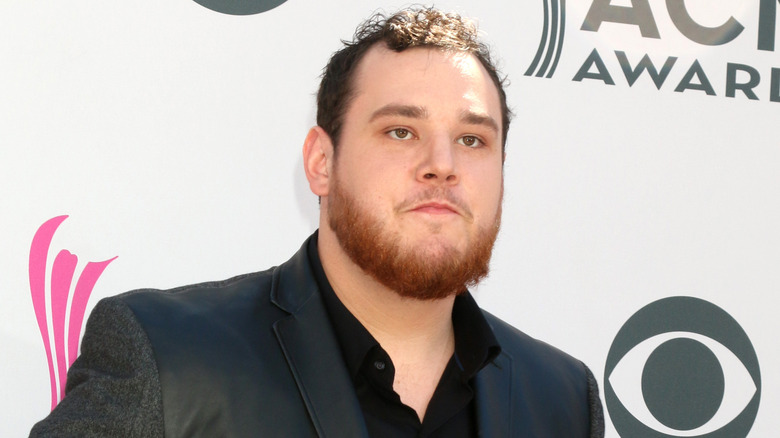 Shutterstock
Luke Combs himself decided to explain exactly what the song "1, 2 Many" is about while participating in an interview on Facebook. He said that his biggest goal was to write a song that Brooks & Dunn would enjoy, and that is representative of their 1990s country heyday. "I just wanted to write a song that my '90s country music heroes would be proud of, and I hope they're proud of this song" he said (via Illinois News Today).
Fans of Luke Combs tend to like his music because it's straight-forward and easy to understand. Combs also uses traditional country music instruments to produce music that is both modern and timeless, and that causes fans to flock to his concerts and events. In June 2019, Combs did admit that the song was about excessive drinking, but also that style of the song is comforting to a fan of retro country. "[It] takes me back to the '90s country music that I grew up listening to" (via Twitter).