The Truth About James Franco And Busy Philipps' Relationship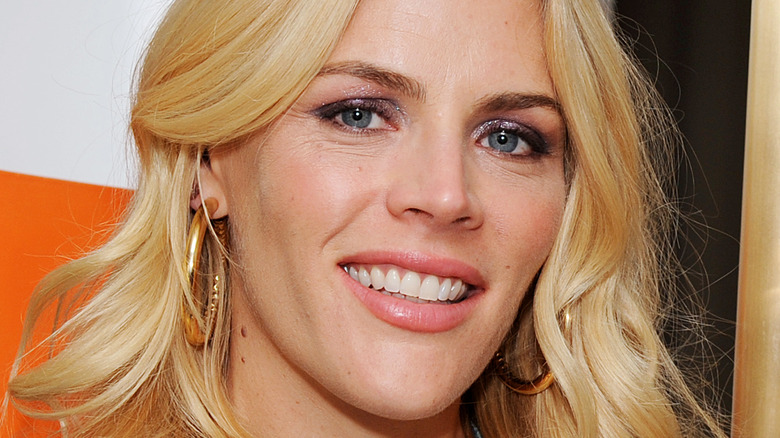 Simon Russell/Getty Images
Busy Philipps did not mince words when describing how awful James Franco was to her during her time on "Freaks and Geeks." The comedian got serious about Franco's mistreatment of her in her 2018 memoir, "This Will Only Hurt a Little" (via The Hollywood Reporter), going as far as calling him a "bully" while on set. In her book, she detailed Franco pushing her to the ground during a scene. 
Philipps is one of many actresses who has opened up about the sexism women face every day in the entertainment industry. Serena Williams, Reese Witherspoon, and Jennifer Lawrence are also among those who have detailed how women are mistreated in the industry citing misogynistic experiences and double standards (per People).
Philipps also wrote in her memoir about run-ins with Franco on the set of "Freaks and Geeks," on which Franco portrayed Daniel Desario and Philipps played Kim Kelly. The characters' tumultuous relationship was hard to watch on screen as Danny and Kim's unstable love life was anything but healthy (via Fansided). And that toxic relationship carried over to real life. According to Showbiz CheatSheet, Philipps details in her memoir how uncomfortable James Franco made her feel while filming together. 
Now that they've both had time to reflect on these past occurrences, have the two been able to mend their relationship? Let's find out.
Busy Philipps' has accepted James Franco's apology
A lot of time has passed since Busy Philipps and James Franco starred in the 1999 NBC series that followed the lives of teenagers growing up in Chippewa, Michigan (via Mental Floss). Despite his actions, Philipps has chosen to forgive the "Pineapple Express" actor.
During an interview with The Hollywood Reporter, Philipps said the air has been cleared between the two. "It wasn't even outrageous. At the time, 19 and with my first professional acting job, I was under the impression that this was just the way things were. James and I have talked about it over the years. At one point he apologized to me," she told the outlet. It's not known when Philipps accepted Franco's apology but she made it crystal clear in a 2018 Instagram post that the two have discussed his past behavior. "James apologized. I accepted," she said.
She also explained in the post that her decision to publicize her past with Franco was meant to share how women are treated in the industry and life in general. "There are no 'allegations' and no 'accusations,'" she wrote.
Busy Philipps and James Franco are on friendly terms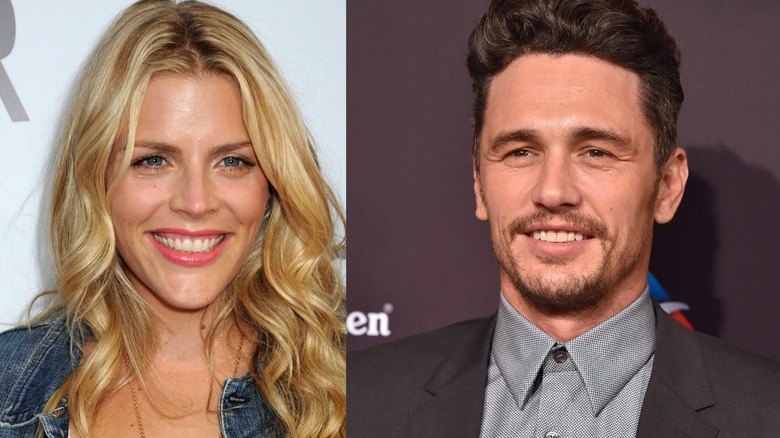 Shutterstock
Busy Philipps may have moved on from the past, but she does not downplay how difficult James Franco made her life while filming. The mom to Birdie and Cricket openly talks about the experience and continues to hold Franco accountable for his actions during their time on the "Freaks and Geeks" set.
When Jeff Lewis of the beloved Bravo series "Flipping Out" asked Philipps who was the most difficult celebrity she's ever worked with, the "Dawson's Creek" actress promptly named Franco. "Well at the time, but we've since made amends, James Franco and I really didn't get along," she said during the conversation that took place on "Watch What Happens Live with Andy Cohen."
"We're friends now as adults," she told Andy Cohen and Lewis in the "Watch What Happens Live" clubhouse, "but as kids we did not get along."
The Things reported that while the two harbor no bad feelings toward one another, they do not stay in touch.