The Truth About Niko Moon's Marriage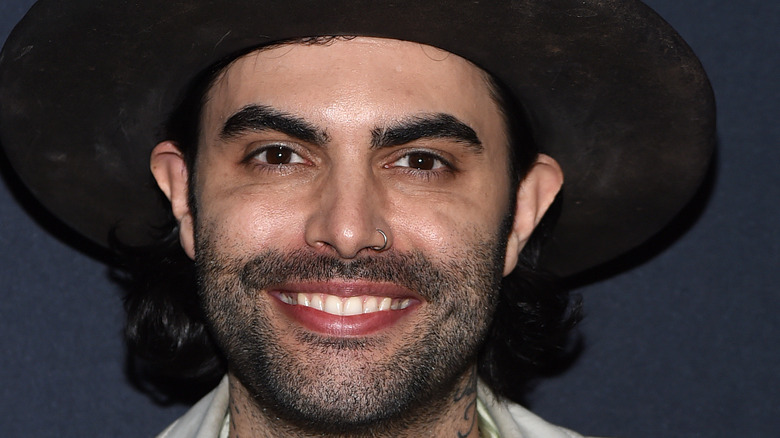 John Shearer/Getty Images
Niko Moon is an acclaimed country artist who has written for such names as Dierks Bentley in addition to recording his own music (via IHeartRadio). He's also married to singer-songwriter Anna Moon, who is represented by the Missing Piece Group. Her profile on Missing Piece Group's website states that her first-ever concert was seeing Taylor Swift, and this largely shaped and impacted her goals and career. Taylor Swift is known for her songwriting, so it only makes sense that Anna would go on to become an excellent songwriter after studying Swift's music. 
Also according to her Missing Piece Group profile, Anna is very smart with her writing and her music style. She told them, "Duality is my motif," explaining that she loves combining unique vocal and production sounds that other artists may not put together. For example, she explained, "My voice, when I sing, is very jazz. The production is very pop. My style is a mixture of modern and old school." This approach would relate to a wide audience, as listeners will have a wider variety of musical elements to which they can grasp, whether it's her jazzy vocals or the pop production. This philosophy also extends to love and relationships. Sometimes two people that may not seem outwardly compatible become the best soulmates.
Niko thinks Anna sounds like a famous English singer
This is the case for Niko and Anna Moon, two soulmates who share a love for music. In fact, Niko seems to take a similar approach to music as his wife does. He bends genres due to his upbringing in Atlanta, Georgia, because the city embodies a strong equilibrium between country music and hip-hop/R&B music (via The Boot). This pair contrasts with his wife's jazz and pop pair, but at their cores, they both love making unique sounds.
Niko and Anna Moon also write their songs together. Each song on Niko's 2020 debut EP, "Good Times," was co-written with his wife, and he helps Anna write her songs as well. "She is a fantastic songwriter," Niko said, "I'm not just writing with her because she's my wife, I'm writing with her because she's one of the greatest songwriters I know." 
Niko describes Anna as sounding like Amy Winehouse, per The Boot, and the 24-year-old artist would probably agree. The Missing Piece Group describes her as "equal parts glamour and grit," and this is why she and Niko make such a good pair. They each bring something different yet perfect for each other to the table, allowing their depth of creativity to remain forever open.