How Much Is Willie Jones Worth?
Shutterstock
In the few short years Willie Jones has been in the country music scene, he's not only made quite a name for himself but also managed to turned the genre on its head. 
What started out as a mere hobby — freestyle rapping to friends and winning high school talent shows by crooning country ballads — has evolved into massive success for the Louisiana native. His big break came in 2012 when he did the impossible and wowed Simon Cowell on the "X Factor," per Rolling Stone. He went on to spend several years on tour with the social media influencer group called MAGCON, with whom fellow heartthrob Shawn Mendes also got his start, In the meantime, Jones showed his penchant for singing by posting covers online. 
The star's debut album "Right Now" was released in 2021 to much acclaim — and also a bit of surprise. "Willie Jones was a rapper," Kermit Young, Jones' hype-man, told Rolling Stone. "I thought, 'He's going to come with a little rap. My other friends thought he was going to sing R&B," says Young. "And then, he hits us with the country. It actually sent chills down my spine." Before the release, Rolling Stone claimed Jones was "poised to become the first genuinely hip-hop-minded country music star of color." It's clear Jones is charting new territory and finding ample success along the way. But does the number in his bank account reflect these mighty achievements?
Willie is indeed a millionaire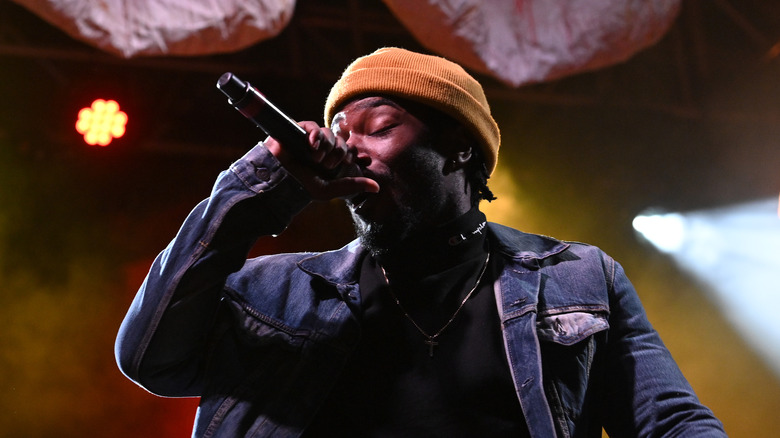 Duane Prokop/Getty Images
Willie Jones no longer has to cover other country stars on Youtube and in talent shows, because now he's got his own songs to sing, and they're nothing short of hits. 
According to Idol Net Worth, the breakout star has a net worth of $8 million. However, his recent partnership with the country music branch of Sony Music Group is sure to bring in much more. Jones' music "sounded very fresh and different to me," Sony Music Nashville chairman & CEO Randy Goodman told Billboard following the news. "It caught my attention amidst a playlist of a variety of new artists from all genres." 
However, the sudden celebrity and influx of cash hasn't deterred the performer from his vision and roots. "At the end of the day, I'm not doing this to be accepted," Jones told Performer magazine. "I'm just doing what I love to do, you know? I'm saying what I'm saying and being authentic. And praise God, people have been rocking with it and I've inspired a lot of people, and I continue to inspire myself." He thanks his family and friends for sticking by his side throughout this crazy life turn. He still hasn't bought his mom a house yet, though, which remains at the top of his bucket list. "We'll see how this album goes," he quipped. It's looking like Willie Jones will soon have enough in the bank to buy any house he has his eye on.