Inside Margo Price's Relationship With Guitarist Jeremy Ivey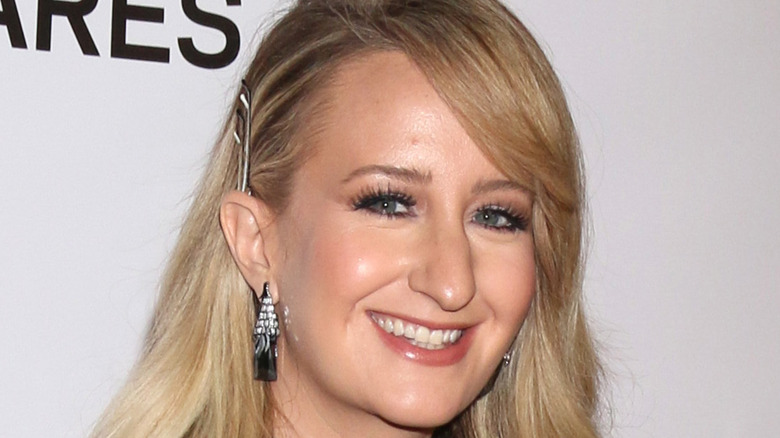 Shutterstock
Country singer Margo Price is known for her throwback sound reminiscent of 1970s crooners such as Loretta Lynn, but you don't often hear her name mentioned without her long-time collaborator and husband, Jeremy Ivey. That's because Ivey is not only her guitarist, but the two have been performing together since the early 2000s, when Price moved from her hometown of Aledo, Illinois, to Nashville, Tenn., according to AllMusic.
Married since 2008, the couple formed the band Buffalo Clover, releasing three independent albums between 2010 and 2013. When that band dissolved, the duo formed Margo and the Pricetags, but Price released a solo album in 2015 that helped gain her a few famous fans, including musician Jack White, who re-released her solo album under his label Third Man Records. Price's second album ended up debuting at No. 12 on the Billboard charts and earned her a 2019 Grammy nomination for Best New Artist.
Through it all, Price has attributed much of her success to her partnership with Ivey. She told NPR she and Ivey together agreed to sell their few possessions — including their car and her wedding ring — to pay for studio time to record her solo album. "The ring, it did kind of hit home and my husband said it's just a material possession. It doesn't matter. While I agreed with him, I still liked my wedding ring with the chip in it. He eventually went back and got it out of the hock for me."
They've had lots of up and downs as a couple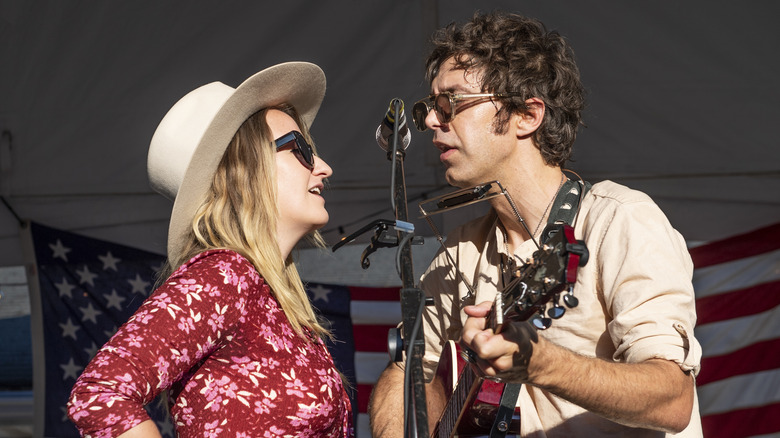 Erika Goldring/Getty Images
In an interview with Esquire, Margo Price said she came close to losing her husband and bassist Jeremy Ivey during the COVID-19 pandemic. "I really didn't know if he was going to make it," she said. "There were days when he just looked so bad."
Ivey has cerebral palsy and is borderline diabetic, according to the magazine, and Price explained he kept being turned away from the hospital for treatment because doctors deemed his condition wasn't bad enough for admittance. Meanwhile, their youngest daughter, who was younger than 1, kept getting sick, too. In 2010, Price gave birth to twin boys, Ezra and Judah, but Ezra died of a heart complication two weeks following his birth. In 2019, Price gave birth to their daughter, Ramona Lynn. Because of her daughter's birth and the pandemic, Price had to push back the release of her third album, "That's How Rumors Gets Started," which Price describes as her rock 'n' roll mission statement.
"Change is good," she told Esquire. "When you do the same thing over and over, you're going to get the same outcome. My goal is to transform."
As for Ivey, he has released his second solo album, "Waiting Out The Storm," and on his official website, says his wife again collaborated on the project. "I work so quickly that I just wanted to not have to get anyone else involved," he said. "I trust her, and it's good to have her there to reassure me." 
Price is nominated for a CMT Music Award Performance of the Year along with Nathaniel Rateliff for their performance of "Twinkle Twinkle" during Price's recent appearance on CMT's "Crossroads" program.