This Friends Storyline Was Inspired By Lisa Kudrow's Real Life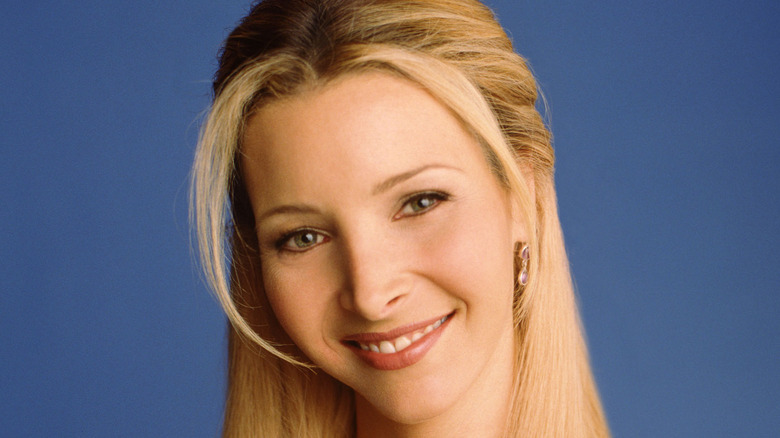 Getty Images/Getty Images
"Friends" is still one of the most popular shows to ever grace the small screen. The series, which starred Jennifer Aniston, Courteney Cox, Lisa Kudrow, Matt LeBlanc, David Schwimmer, and Matthew Perry, was a hit among viewers who loved watching the six pals hilariously deal with the ups and downs of their daily lives. While the characters were fictional, the inspiration behind the show was very real. In fact, the show's creators Marta Kauffman and David Crane based the series on their own life experiences.
"When David and I lived in New York, we had a group of six friends. We were all each other's best friends. We hung out all the time; we were like a family," Kauffman told The Cut in 2019. "So later, when we were thinking of shows that could have an ensemble cast, it occurred to us to look back at that point in our lives. That was the birth of the idea for 'Friends' — that time in your life when your friends are your family," she added.
Of course, the writers created the fictional storylines surrounding Rachel, Monica, Phoebe, Joey, Ross, and Chandler. However, at one point Kudrow's real life deeply impacted the direction of the series and even created one of the best plots of the entire show.
Lisa Kudrow's pregnancy inspired a fan-favorite Friends plot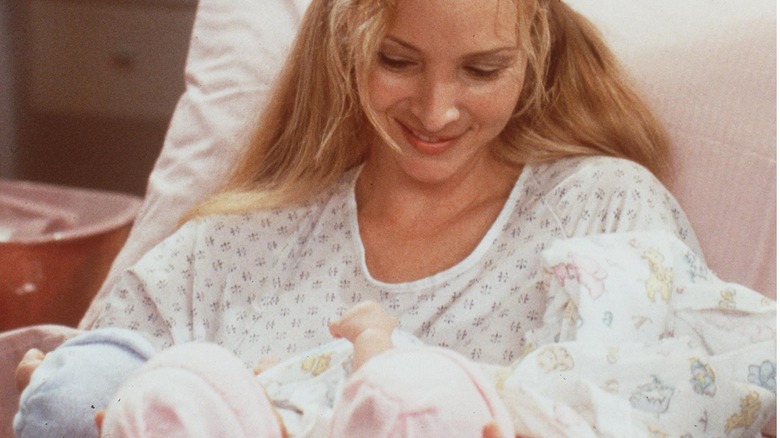 Getty Images/Getty Images
According to Emmys.com, Lisa Kudrow's pregnancy inspired the writers of "Friends" to create the storyline where her character Phoebe Buffay became a surrogate for her brother and his wife. Of course, as fans now know, Phoebe ended up giving birth to triplets. In real life, the storyline became a celebration of Kudrow's personal life. "There was almost nothing you could throw at [creators] David [Crane] and Marta [Kauffman]. When Lisa Kudrow became pregnant, they wrote to it. It was a real celebration. Lisa was the first to be married. And then the first to be a parent. And everyone celebrated in that. And it ended up being a wonderful storyline as well," Warren Littlefield, NBC President from 1990 to 1998, told the outlet.
"[The germ of the episode] started when Lisa told us she was pregnant. We didn't want to do another TV show where you had a woman carrying packages in front of her for nine months and in big coats. We wanted to find a way to actually incorporate it into the story, which was obviously tricky considering Phoebe wasn't with anybody at that point. This seemed to be a really different and unexpected way to go, and it was a storyline we had never seen before," Crane told TV Guide. "It felt like a great story for Phoebe without Phoebe becoming a parent herself," Kauffman added. It seems likely that Phoebe's surrogate storyline wouldn't have happened if not for Kudrow's real-life pregnancy. Thankfully, the writers found the perfect way to engage viewers and bring some huge laughs in the process.