The Reason Lili Reinhart Doesn't Want To Do Another TV Show After Riverdale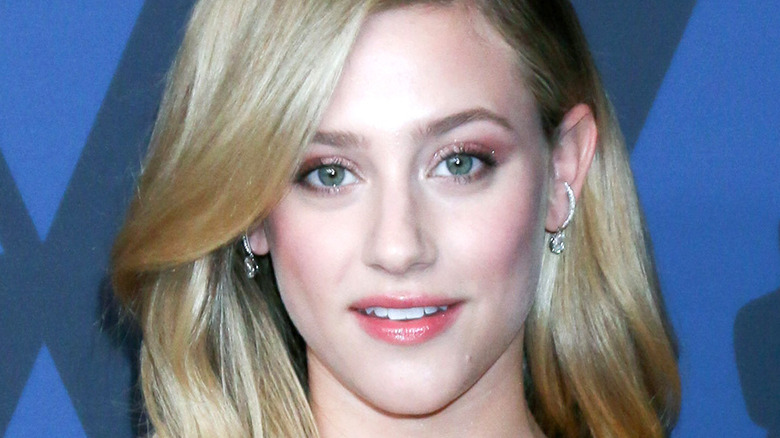 Shutterstock
Whether you know Lili Reinhart or not, the star has been making a name for herself in the industry since landing the role of Betty Cooper on the hit CW network TV series "Riverdale." The TV show, based on the popular and classic Archie Comics, follows a group of teenage friends as they navigate high school with some crazy added touches, like rival gangs and a board game that is throwing their entire world upside down. 
The show focuses on Archie Andrews, played by actor KJ Apa, and his closet friends as they reveal their seemingly perfect town has a wildly dark past. "Riverdale" is currently on its fifth season and has already been renewed for a sixth as of February 2021. While the show is extremely popular and the cast has snagged tons of awards for their roles, Reinhart seems to have strong feelings when it comes to TV series and acting gigs moving forward, after "Riverdale" wraps up, eventually. 
Lili Reinhart wants to be able to 'do other things'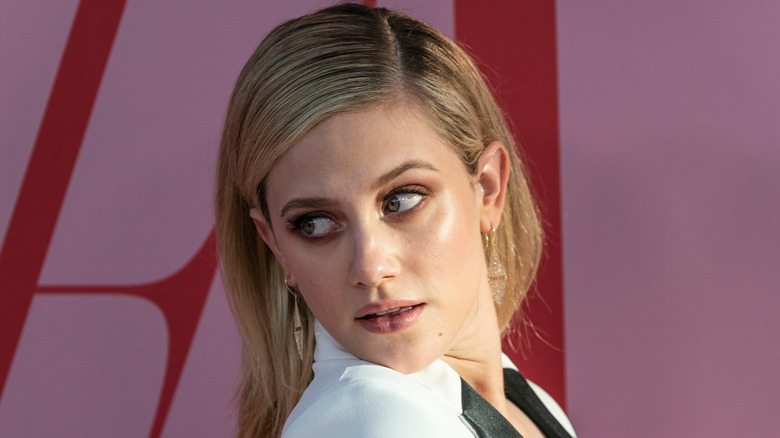 Shutterstock
"Riverdale" has brought Lili Reinhart a ton of fame and truly turned her into a household name, however, she says she has no desire to do another TV series after the show ends. Reinhart claims that shooting TV shows like "Riverdale" take up "so much time," and she doesn't want to be stuck to such a harsh and trying schedule.
"I know what my limits are. I know that after 'Riverdale,' I don't want to do another 22-episode show because it really does take up your entire life, and as a 22-year-old, I want to be able to do other things," she told Teen Vogue in 2018. 
Being on a show can also keep you stuck in a role for such a long time, it's almost impossible for actors to land other gigs. Reinhart says it's also a "pride" thing for her. She told Who What Wear in 2018, "At the end of the day, I want to look back on the things I've done and say 'I'm proud of this, I'm glad I did this,' and not 'Oh, I did that to just to fill time."
While we would definitely miss seeing Reinhart on our TV screens if she does choose to leave acting behind, at least we still have "Riverdale" for now!