Emma Stone Had A Meltdown After Losing This One Huge Role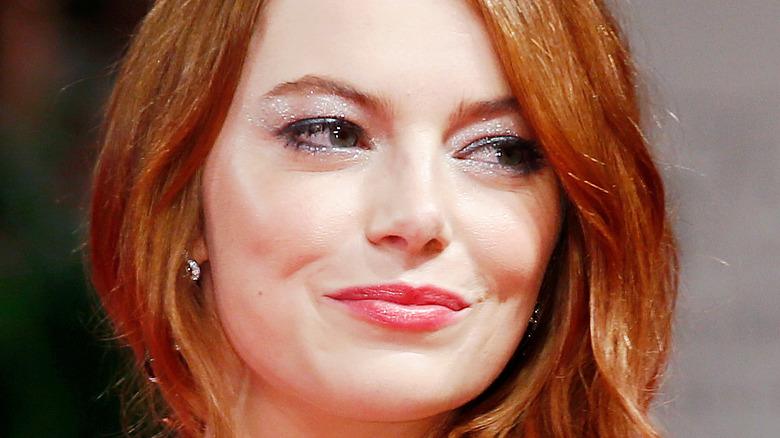 Shutterstock
She may be a huge star known for her leading roles today, but back in the mid-aughts, Emma Stone was still just a young actress trying to make it in Hollywood. After snagging a few one-episode roles on TV shows like "Medium" and "Malcolm in the Middle," Stone finally landed the part of the love interest in "Superbad," which came out in 2007 (via IMDb). Following other supporting roles in movies like "The House Bunny," "Ghosts of Girlfriends Past," and "Zombieland," she scored her breakout gig in "Easy A," which launched her to super-stardom in 2010 (via IMDb). From there, her career has skyrocketed — and she even earned an Oscar for her role in 2017's "La La Land" (via The Guardian).
As it turns out, though, early in her career, Stone faced her fair share of setbacks. All actors occasionally lose out on roles or bomb an audition, but there was one part Stone really had her eye on — and she took it particularly hard when she didn't get the job.
Emma Stone's hardest loss came after auditioning for Heroes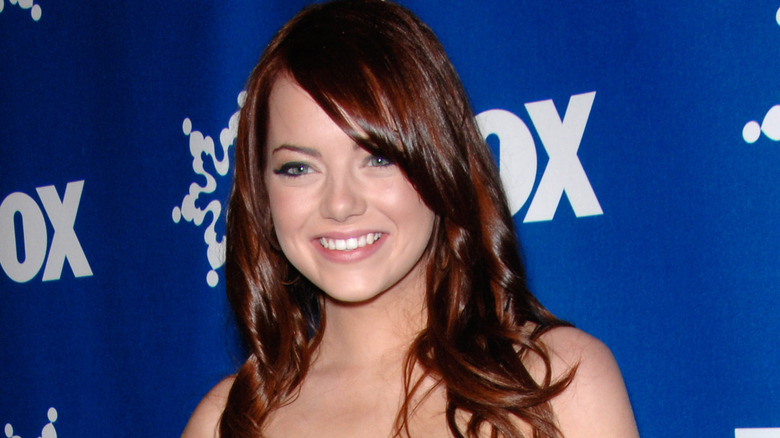 Shutterstock
When "Heroes" first premiered in 2006, it was to a packed crowd at Comic-Con (via IGN). Soon enough, people all over were repeating the show's tagline: "Save the cheerleader, save the world" (via ScreenRant). But before Hayden Panettiere scored the role of cheerleader Claire Bennet, Emma Stone was up for the part (via Digital Spy). In an interview with Independent, the "Cruella" actress revealed missing out on that show was a loss she took particularly hard.
"Heroes was tough," Stone told Independent. "I could hear them through the wall telling Hayden Panettiere, 'You got the part. You're the best.' And then I went in right after her. I was like, [eff], man! Is it never going to be my time?'"
Luckily, everything worked out. As Stone said in the interview," You have to believe, as an actor, that if you didn't get a certain role you really wanted and it went to someone else, it was because it was theirs to begin with." It turned out Stone didn't have long to wait for her big break. "Two weeks later I got 'Superbad,' my first movie, and that changed my entire life," she said. It was meant to be!