Is Kim Kardashian Still Using Kanye's Last Name To Sign Autographs?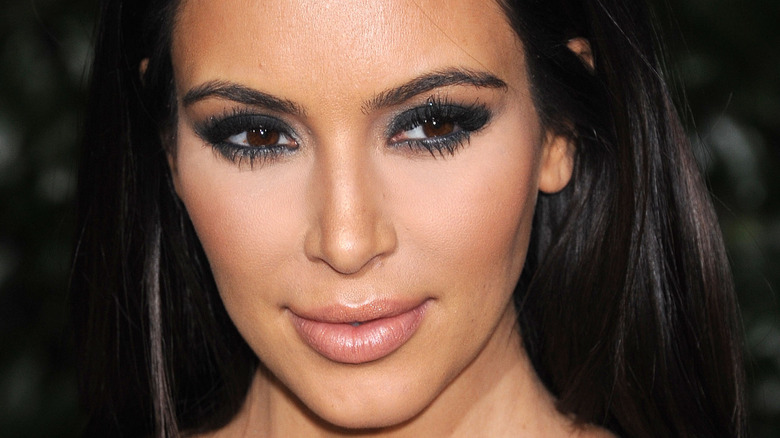 Shutterstock
After seven years of marriage and countless controversial headlines, Kim Kardashian filed for divorce from rapper and music producer Kanye West in February of 2021. The pair share four children together — daughters North and Chicago, ages 7 and 3, as well as sons Saint and Psalm, ages 5 and 2 (via USA Today) — but that connection still couldn't make their marriage work. Despite their differences, Kardashian has made it clear that she still cares for her estranged husband, even in the way she signs her name.
After 20 seasons, "Keeping Up The Kardashians", the series Kim has starred in with her family since 2007, is coming to a close in June of 2021. Kim made the announcement in September of 2020, according to Today.
On the penultimate episode, the Kardashians travel to Lake Tahoe together, where Kim gets angry about cookies being present because they could ruin her diet. Her sister, Khloé, tells producers her sister is just upset about her marriage ending and it's not really about the cookies, according to USA Today. Still, Kim opens up about her marriage on the episode and her positive feelings for Kanye.
Kim Karadashian will always feel connected to Kanye West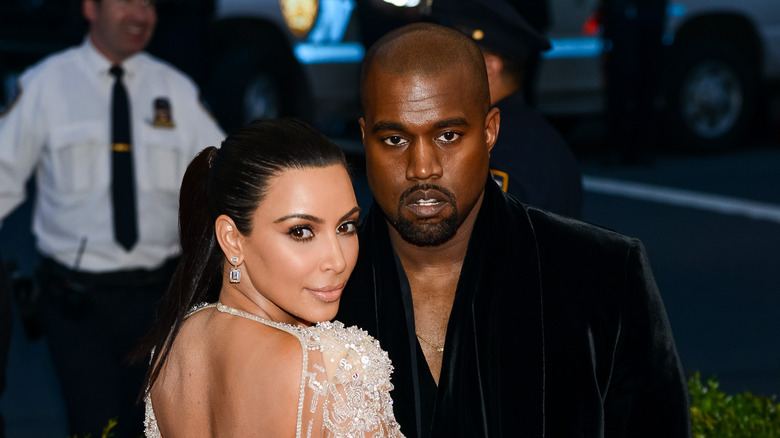 Shutterstock
"I think he deserves someone that can go support his every move and go follow him all over the place and move to Wyoming," she says to her siblings. "I can't do that. He should have a wife that supports his every move and travels with him and does everything, and I can't," Kim Kardashian says on "Keeping Up With the Kardashians" (via USA Today).
Perhaps the good feelings she still has towards her husband is why she is still signing her name "Kim Kardashian West" despite divorce proceedings, according to Page Six. The celebrity recently signed an autograph for a fan with both her married and maiden names.
Page Six points out that also owns a cosmetics company called KKW, named for her married initials, Kim Kardashian West. Perhaps she will be keeping her married name even when the divorce is final so it matches her brand.
Kim's marriage to Kanye was her third. She was previously married to Damon Thomas and Kris Humphries (via Biography).